Hello friends!!!
As my followers know, I blog on food and positivity.
so, from today i have planned to start writing positivity quotes to help people understand about positivity and get benefit from the power of positivity.
Do check out my Introduction to positivity post and How to practice positivity post if you have not read them yet.
Here is my first quote of this series.
BE THANKFUL FOR WHAT YOU HAVE; YOU'LL END UP HAVING MORE. IF YOU CONCENTRATE ON WHAT YOU DON'T HAVE, YOU WILL NEVER, EVER HAVE ENOUGH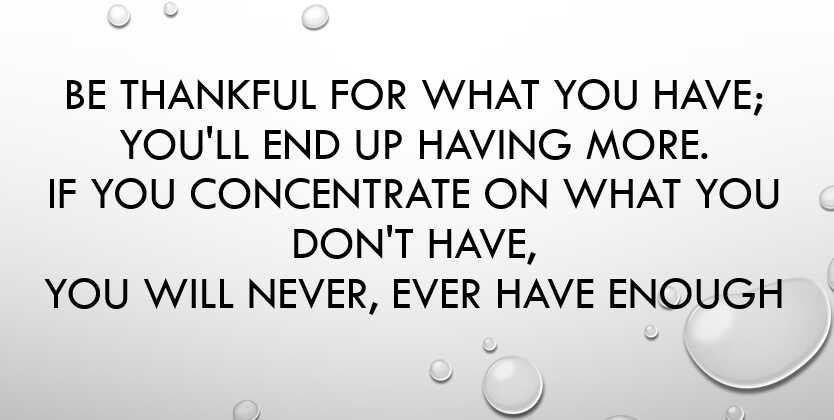 It is true!!!!
Why waste time and energy over the things you cant influence or take hold of.
Insted, divert your energy towards things which are under your control. Make them better. Improvise them.
Dont cry over the things you dont have.
Be happy with what u have amd try to make that better.