Our great big back yard is everything
Despite that Winter can't make up its mind to stay away, we love where we live. Here is a sweet pic of our three kids playing in the back yard on their new Spring swing.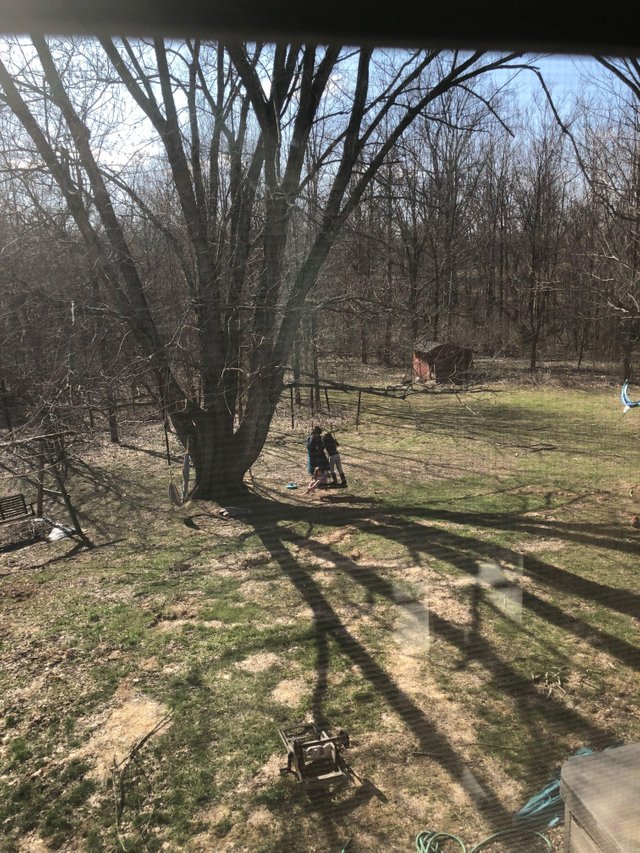 It's so much fun to see them enjoy the warming weather and each other. Sharing joy is essential to a good life, I believe. So here I am sharing this joy with you on my husband's account because, why not? He's still not using it.
What is great in your life today?
Love,
@shawnamawna