Workshop Service Business || Jasa Service
| | |
| --- | --- |
| | |

Morning spirit for all of us.
In carrying out daily activities, always asking Allah SWT to be given a healthy body and mind.
Take care of the Prophet Muhammad.
This opportunity I want to tell about economic actors engaged in the service sector.
Helmi, who is referred to as concerned, has a business motorcycle service , motorcycle spare parts and dynamo service which is named business five star workshop the business location is concerned on the road field banda aceh hamlet kapiten yusuf , menasah Mesjid, estuary sub-district of two cities lhokseumawe.
The business is opened from 08.00 WIB until 18.00 WIB. The business has been pursued by the concerned since 2011 until now, the business concerned is now increasingly developing along with the increasing number of customers needing service and purchasing spare parts at the relevant business place, therefore the person in question really needs additional business capital concerned and for additional business inventory.
The business is currently run by the person concerned and assisted by 2 permanent employees who are paid monthly, with each employee's salary. 500,000 / month, - for the sale to the customer in question using the cash system, for the acquisition of the business turnover can reach Rp. 20,399,000 / month (recap attached). In purchasing a business stock inventory, the person in question buys from a permanent supplier who comes directly to the place of business concerned.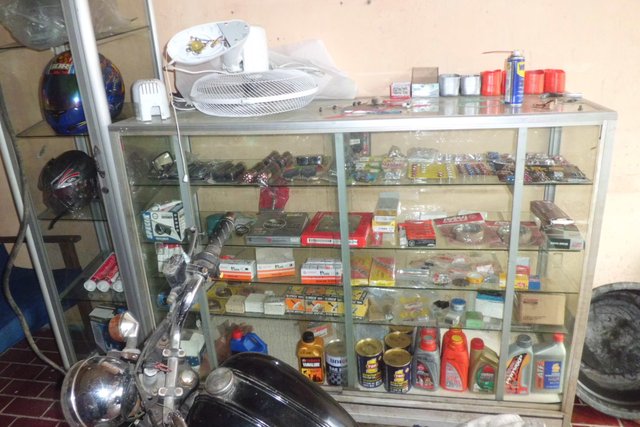 Many business competitors are the same in the business location concerned. And have regular customers.
Risks that occur are services to customers that are less than the maximum and the stock inventory of the relevant business inventory that is inadequate thus hampering the business trade concerned.
Keep maintaining service to customers and better service services so that service to customers can run optimally and still maintain its business stock inventory.
That is what I can write, so that it becomes a guideline for those who need to run a business.
Thank you for all.


Indonesia
Semangat pagi untuk kita semua.
Dalam menjalankan aktifitas seheri-hari, selalu memohon kepada Allah SWT agar diberikan sehat badan dan pikiran.
Selawat kepada Nabi Muhammad SAW.
Kesempatan ini saya ingin menceritakan pelaku ekonomi yang bergerak di bidang jasa pelayanan.
Helmi, yang disebut sebagai yang bersangkutan, mempunyai usaha jasa service sepeda motor, spare part sepeda motor dan service dinamo yang di beri nama usaha five star workshop lokasi usaha yang bersangkutan di jalan medan banda aceh dusun kapiten yusuf, menasah Mesjid, kecamatan muara dua kota lhokseumawe.
Usaha dibuka dari pukul 08.00 wib s/d 18.00 wib. Usaha tersebut sudah ditekuni oleh yang bersangkutan sejak tahun 2011 s/d sekarang, usaha yang bersangkutan kini semakin berkembang seiring dengan semakin banyaknya pelanggan membutuhkan jasa service dan pembelian spare part di tempat usaha yang bersangkutan, oleh karena itu yang bersangkutan sangat membutuhkan tambahan modal usaha yang bersangkutan dan untuk penambahan stock inventory usahanya.
Usaha saat ini di jalankan oleh yang bersangkutan dan di bantu oleh 2 orang karyawan tetapnya yang di gaji secara bulanan, dengan gaji masing - masing setiap karyawan rp. 500.000/bulan,- untuk penjualan kepada pelanggan nya yang bersangkutan menggunakan sitem cash, untuk perolehan omzet usahanya bisa mencapai rp. 20.399.000/bln (rekap terlampir). Dalam melakukan pembelian stock inventory usaha, yang bersangkutan membeli dari supplier tetapnya yang langsung datang ketempat usaha yang bersangkutan.
Banyak pesaing usaha yang sama diseputaran lokasi usaha yang bersangkutan. Dan mempunyai pelanggan tetap.
Resiko yang terjadi adalah pelayanan kepada pelanggan yang kurang maksimal serta persedian stock inventory usaha yang bersangkutan yang kurang memadai sehingga menghambat perdagangan usaha yang bersangkutan.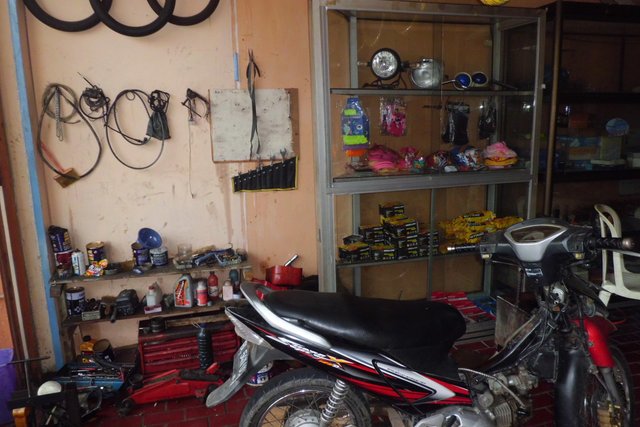 Tetap menjaga pelayanan kepada pelanggan dan jasa service yang lebih baik sehingga pelayanan kepada pelanggan dapat berjalan secara maksimal dan tetap menjaga stock inventory usaha nya.
Demikian yang dapat saya tulis, agar menjadi pedoman bagi yang membutuhkan untuk menjalankan usaha.
Terimakasih saya ucapkan untuk semua.
@mulawarman

Upvotes, Resteem dan Follow @mulawarman