Giant leaves on the farm in Puerto Rico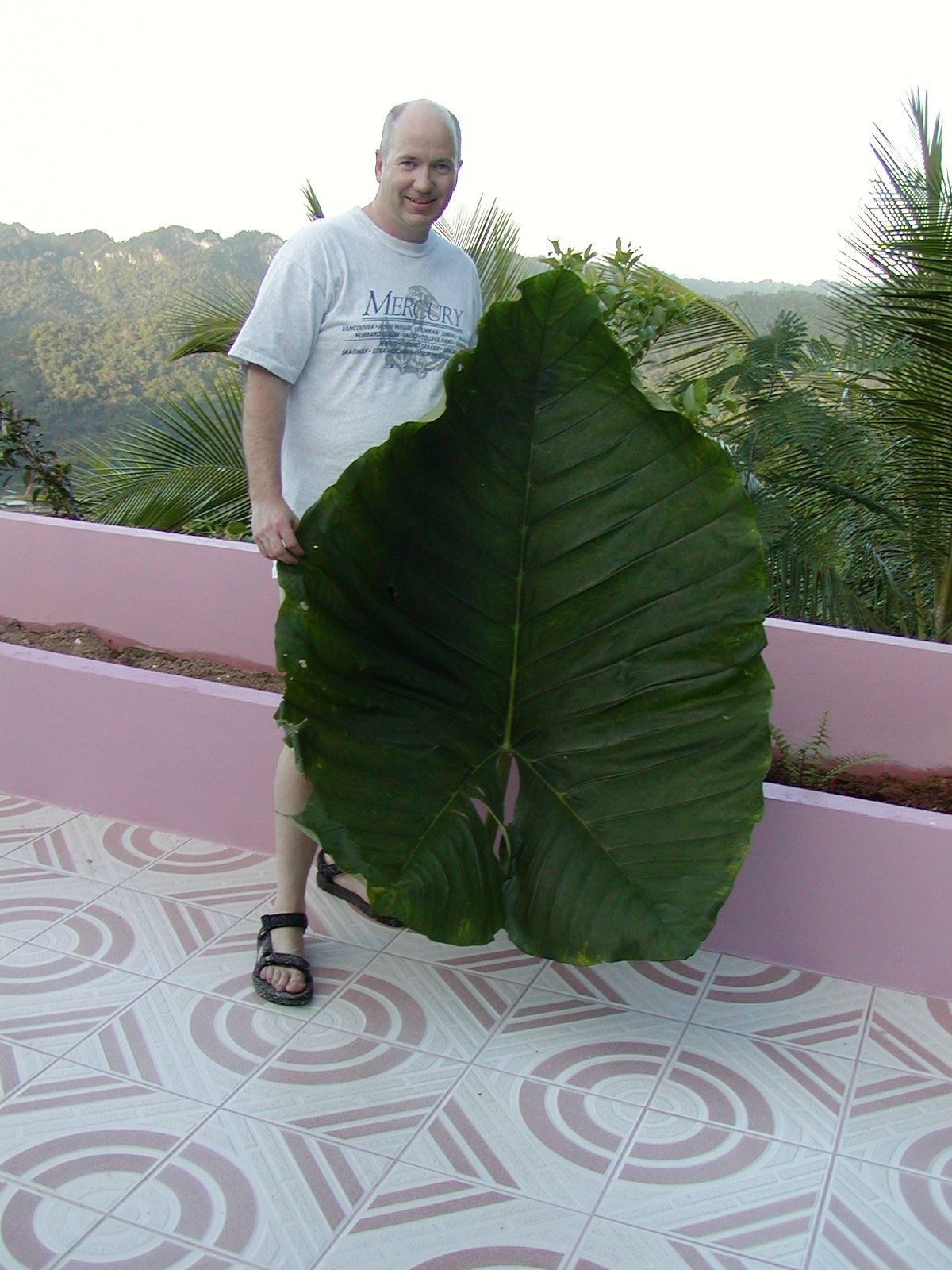 Each morning I would go out to tend the chickens then go out with the machete and clear the vines off the coffee trees. Then bring home a bunch of bananas.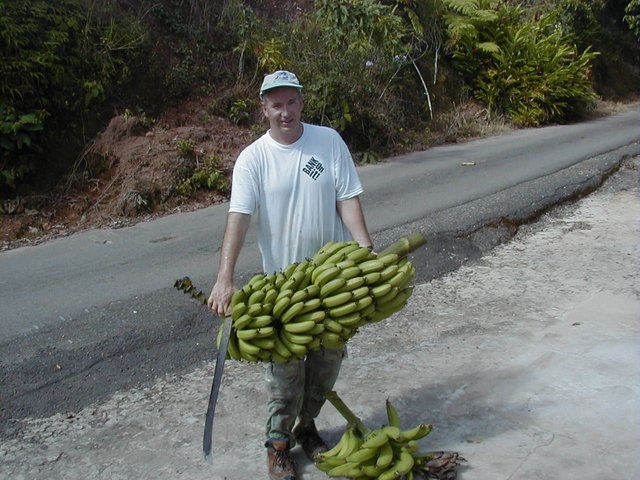 The view off the deck is breathtaking.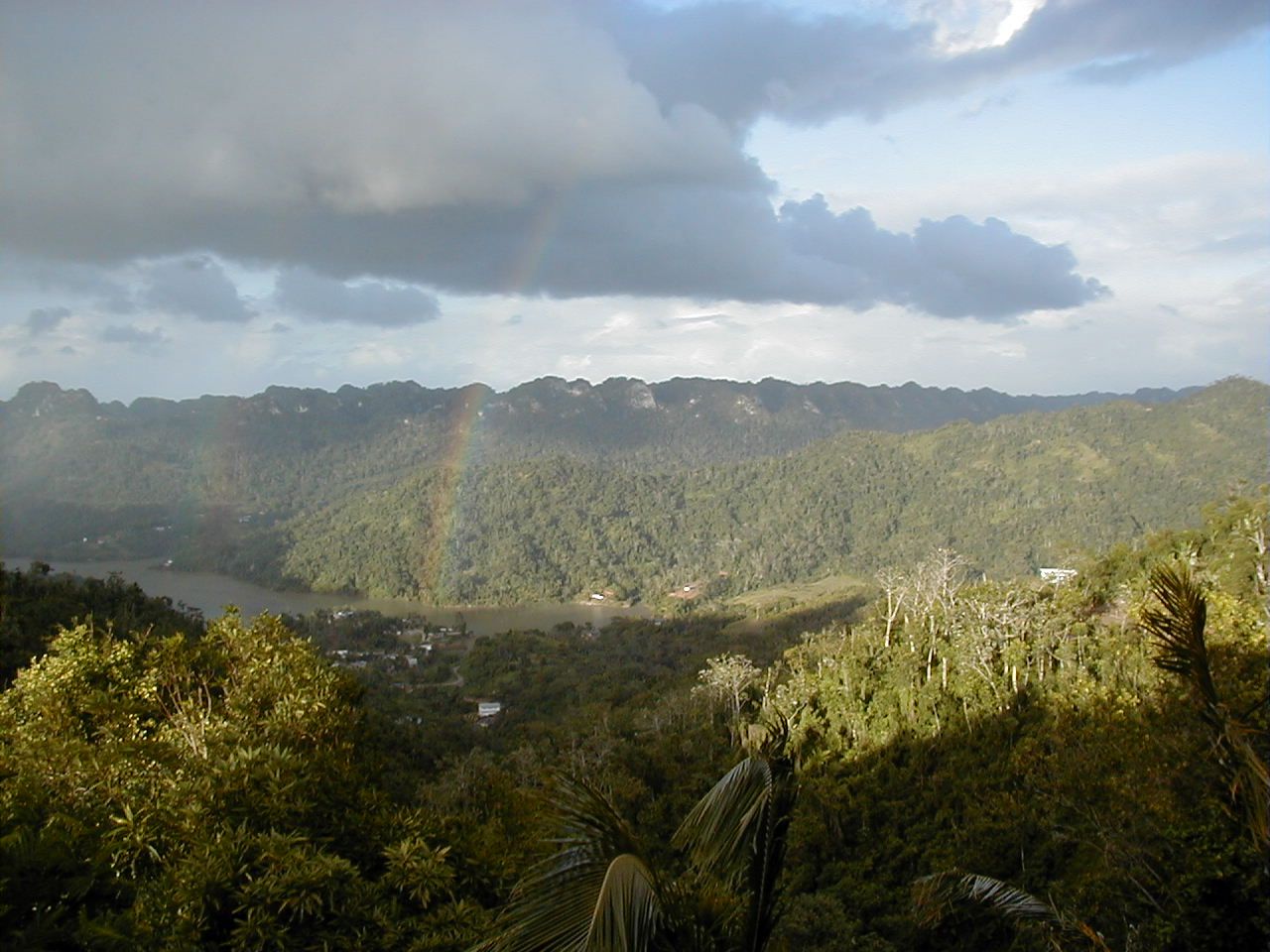 If you ever want to live in paradise you should consider the mountains of Puerto Rico.