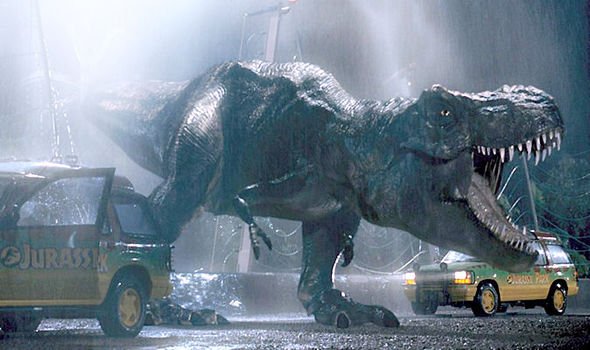 "If there is one thing the history of evolution has taught us it's that life will not be contained. Life breaks free, it expands to new territories and crashes through barriers, painfully, maybe even dangerously, but, uh...well, there it is. Life finds a way."
– Ian Malcolm, Jurassic Park
No sooner do we draw a line in our experience than we desire to cross that boundary. Taboos will always hold a mystical allure. The curiosity that draws us out of caves to seek the far horizons is, at root, the same transgressive drive that powers revolutions – our animal desire to challenge every boundary, to tantrically expand beyond the prison of our categories of the sacred and profane. We spend our days in daydreams, prayers, and fantasies, libido always looking for a way beyond itself.
Experience is like a river running down all sides of every mountain – every limitation's just another of the endless possibilities, the range of possibility itself unlimited, each obstacle eventually overcome. It's easy to deny that evolution has direction, since it moves in all directions, always spilling over, always filling every niche and nook and cranny, life exploding everywhere, orgasmic raw aliveness growing everywhere it can.
Regardless of the medium – it doesn't matter if it's sex, or art, or meditation – every one of us pursues this boundary dissolution somehow. We're all seekers, whether we decide to try and find that raw experience beyond our categories while in downward dog or doggie style. Virtual reality is just the latest instance of imagination striving to explore as many angles as possible, the universe so passionately folding back upon itself in every way it can, so curious to get another look, to choose again.
Like adolescents in the garden, we're enchanted by forbidden fruit – how sweet it is to trespass! How delicious to escape our socially imprisoned, rule-bound, painfully subservient selves! Each generation, bound by new taboos, must find its own way there – we only have the opportunity, no guarantees, and many of us lose the way by seeking temporary fixes – but on arriving, every person's idiosyncratic history no longer matters. All that matters is the sweet release, which lives forever only now and now and now. In pure embrace, no limit's left to savor in transgression. No ethics here, no lines to cross, just beauty opening in all directions, savage in its tenderness. The dedicated ones turn le petit morte into the "dying before death" of Taoist texts, extinguishing the boundary eternally and always making love, each moment and the next...
Michael Garfield is an evolutionary biologist, performance painter, experimental guitarist, and the host of Future Fossils Podcast. Go deep with his work on Patreon.