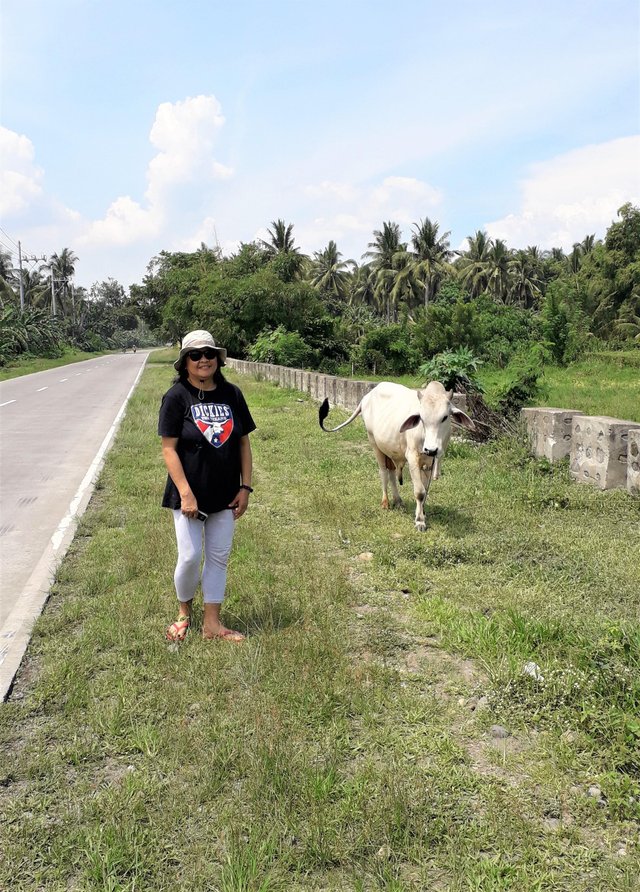 On Our Way Home
We were on our way home from the beach when suddenly I saw this cow along the side street enjoying the grass. I stopped the car to have a pic with this lovely. I have big respect for all things animal.. I wanted to come near her but my instincts says better not. She was so peaceful there-.... tho it was quite hot, still it seemed she was enjoying the day.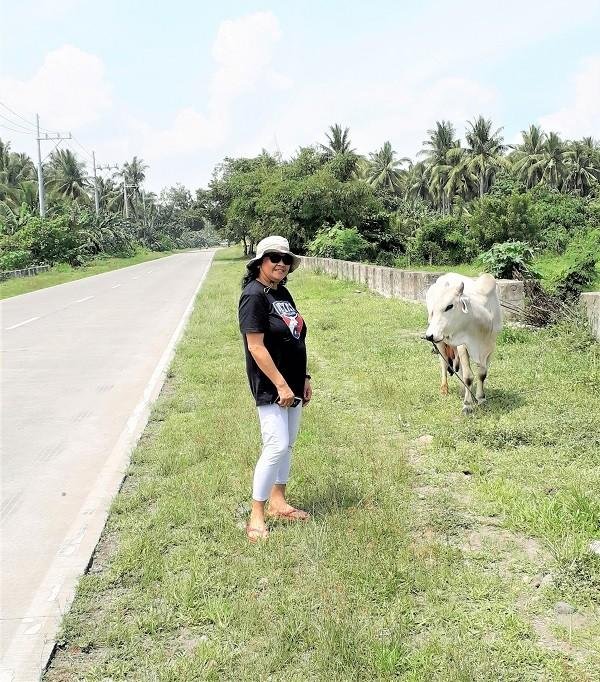 It feels good to come to a place where there is fresh air, you breath a healthy air and the surroundings are all green.. What pleasant sight to see... Don´t you think so?!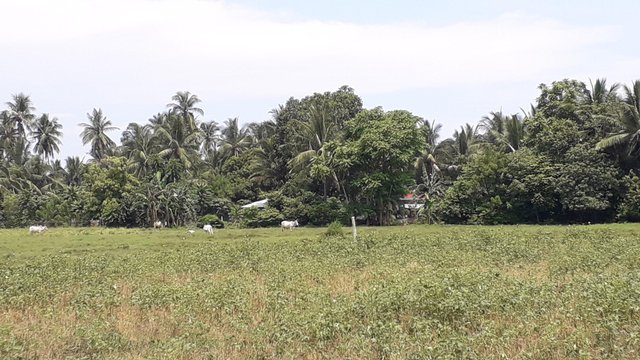 In my second life, I think I would love be a farmer as all green makes me happy, I love to breath fresh air... and of course grow my crops and and and....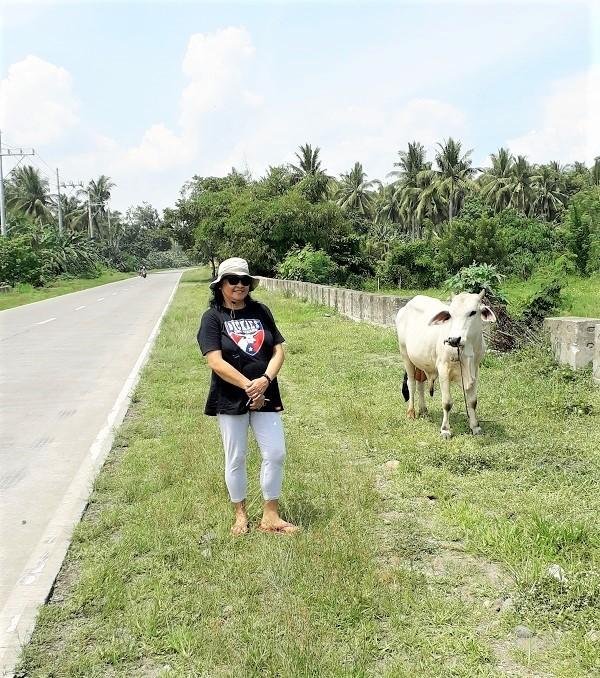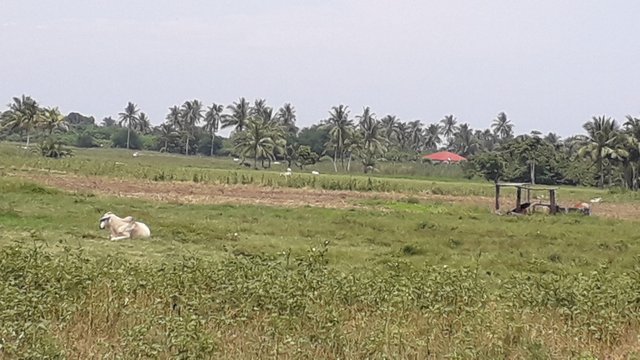 TGIF... Have a fulfilled day and enjoy it!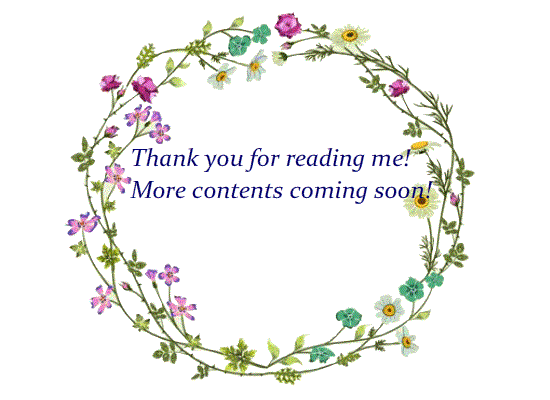 Banner by @gremayo