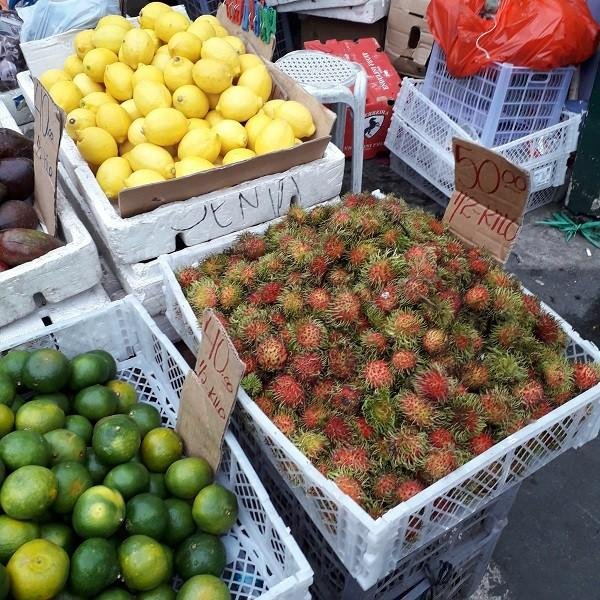 Big Changes Going On
Divisoria
There are big changes going on in the streets of Manila. I have noticed that there are lesser traffic congestions and some of the markets are now cleaned-up from illegal traders and sellers. The streets in Divisoria are already free from vendors clogging the lanes for the jeepneys as well as cars. This is very annoying when all vendors as well as shoppers hamper the flow of the traffic. With the new city ordinances, it is very nice to shop everywhere.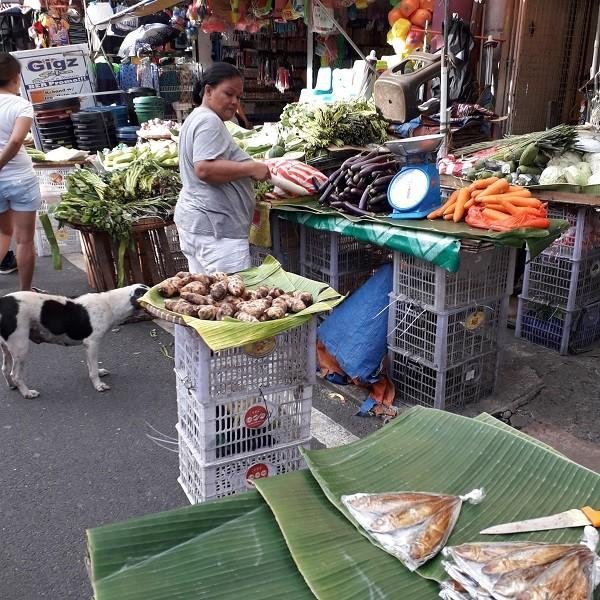 Baclaran
The main street Quirino Avenue in Baclaran is frequented by shoppers daily... Now it is also cleaned-up and the flow of traffic has been detoured to Roxas Boulevard.. and you can walk freely there without being harrassed by shoppers.Everyone seemed to be in hurry in those days. I grew up in Paranaque City and I must say that the streets and shops are now organized.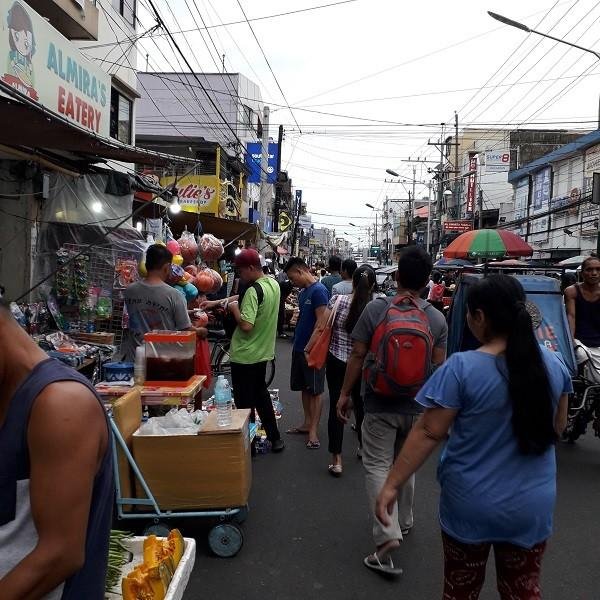 What I have observed during my visit there in these markets are the eateries and food centers that are owned by chinese or Koreans... so many shops with surplus items or second hand items sold at what they call Ukay-ukay stores, the word is literally translated as to dig and dig until you find something you like. The apparels, shoes, bags etc. come from different countries... they used to come from the Salvation Army from the US long time ago. Now mostly products come from Asian countries sold at cheap prices of products from Bangladesh, Korea, Japan, etc.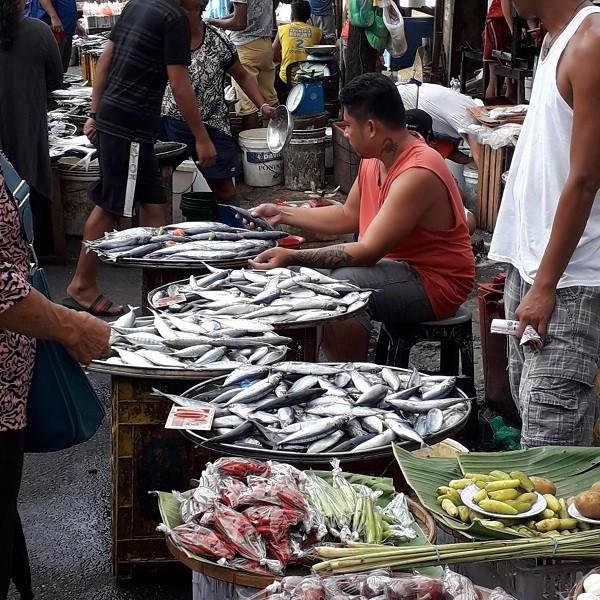 If you want to buy fresh fish, there are plenty of vendors selling their freshly caught fishes ... There are also many vegetable vendors and fruit stands as well. I am amazed at how the street looks so empty of trucks as well as jeepneys. The fresh market selling meat has been there since I was a kid and nothing changes except that the vendors have become many.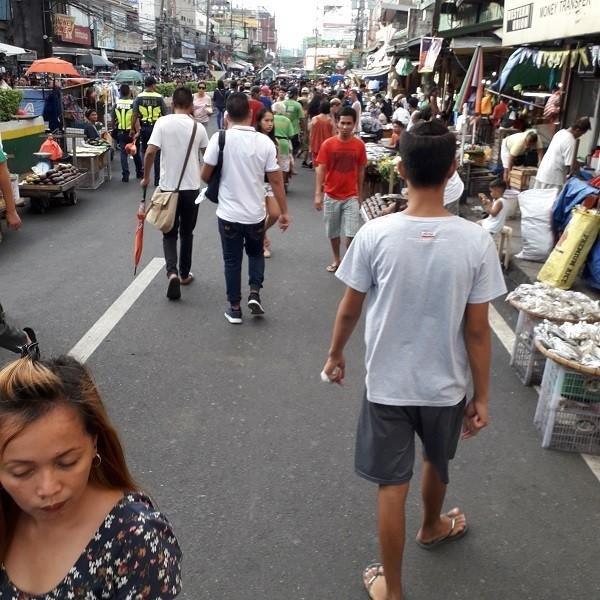 One can even eat on the street , food from some mobile vendors that sell fried chicken, meat or poultry are very popular. They are mostly sold in sticks so its readily available to eat without using forks.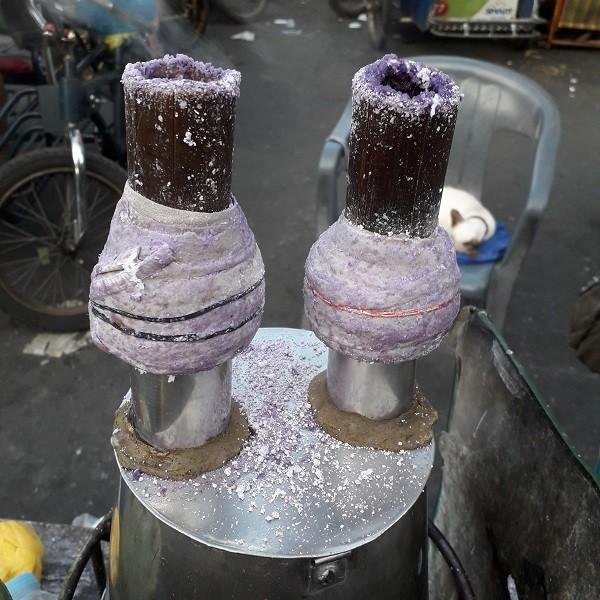 Puto Bongbong
I once ate puto bong bong , a philippine sweet delicacy that is composed of ground glutinous rice and coconut steamed in bamboos as you see in the photo. Hmmmm, very delicious! I was eating this fronting the vendor herself and saw many cars falling in line and were waiting to get their puto bong-bong readily packed in banana leaves. The mobiel vendor said she always has the same place in front of the St. Rita Church. Such delicacy are hard to find since they are normally available during the morning mass Misa de Gallo at Christmas time that starts on December 16 til Christmas Eve.
How I wish I could have stayed longer to really feel the commotions, ambiance on these markets... the flair I used to know as a kid is still there and I just love it!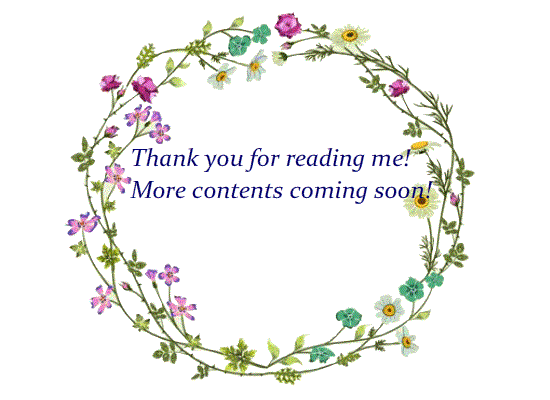 Banner by @gremayo