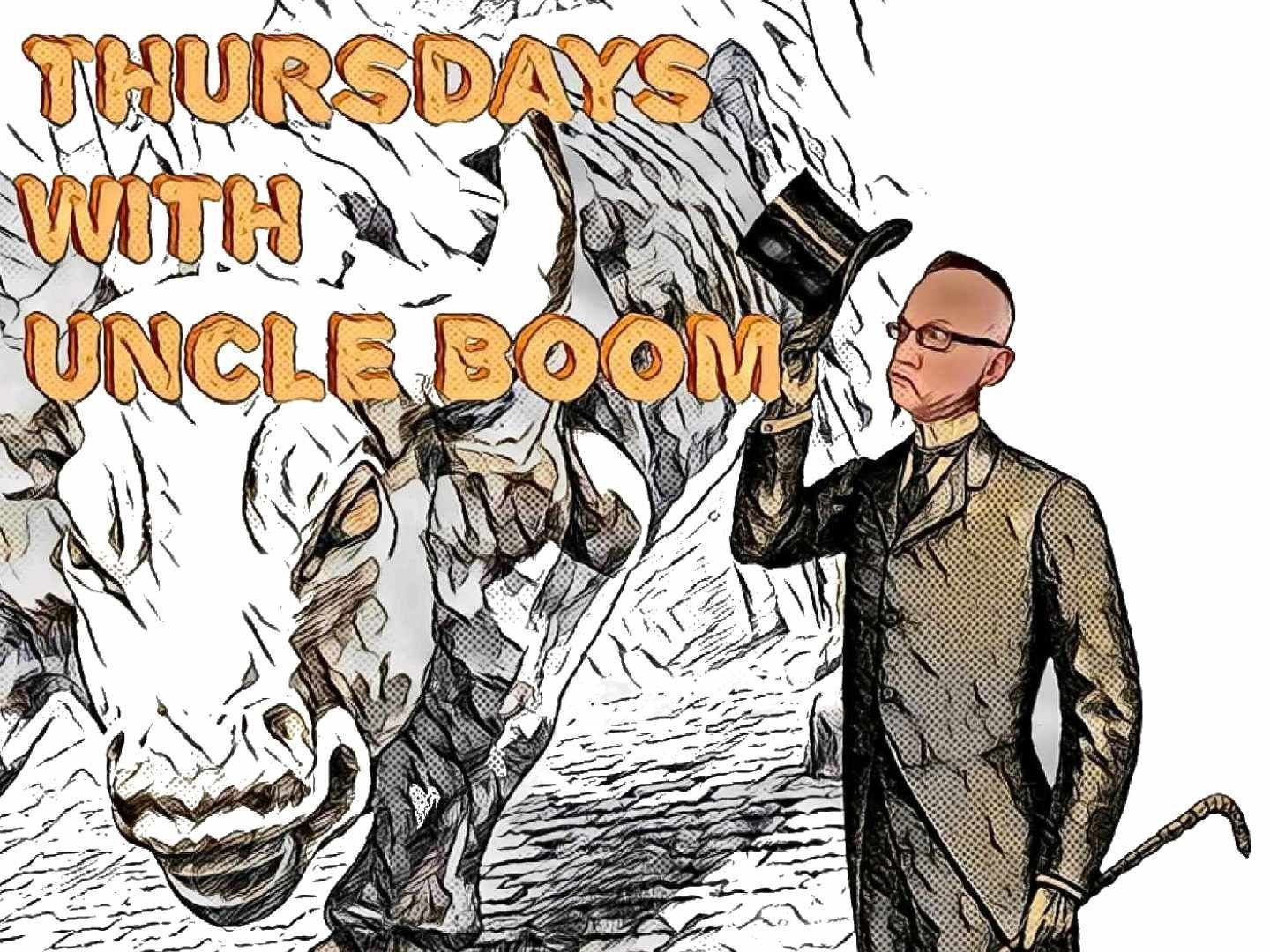 My maid Liselle banged rather uncouthly on the door of my study.
Damn that girl
I reluctantly pulled my penis out of the Victoria Sponge cake on my desk.
Come in!
I yodelled after a quick tucking away of my pale badger.
Liselle entered. She seemed rather flustered. Which wasn't unusual in itself, she was quite the rubbish maid. Not for the first time I thought sending her down the saltpetre mines.
Well? What merits disturbing me so early in the day, it's not even one o'clock?
Liselle attempted a curtsy. It made her look like a sick baby deer on ice.

Your friend, the one with the chin. He is at the door. He says he must see you at once, milord?
Send him in then. Oh, and bring some more brandy would you? We seem to be out.
She scurried out. I picked up my pipe from the heavy jade ashtray it sat in and lit it. I had a new blend of baccy, Old Tiger it was called. An exotic blend of tobaccos and dried tiger skin. It was quite an exhilarating smoke, if a little whiffy.

The door opened. In walked my old friend Georgie, a fine fellow despite having a face like a chewed up vagina.
He looked older, his face drawn and grey. I stood and stuck out my hand. He gave it a brief shake.
Detective Superintendent, what may I do for you?
I motioned amiably for him to take a seat opposite. Liselle came in with the brandy, I gave her a nod.
Georgie sighed and took his hat off.
Hello Boomy.
I poured myself a brandy. I waved the bottle at Georgie, he shook his head.
Perhaps some tea then?
Yes, tea would be fine.
Liselle? Tea for the guest.
In no time at all Liselle wafted in with tea for Georgie. I cut him a generous slice of the Victoria Sponge cake.

So Georgie. What can I do for you? You seem awfully down in the dumps.
He took his hat off and squeezed it as if it were a bull's penis covered in blood.
I have been a little quiet of late...
He lifted the slice of Victoria Sponge to his lips and took a bite.
Lovely cake old fellow, isn't it? I had a go at it myself earlier.
Georgie frowned a little whilst he chewed.
Yes... Interesting flavour. Is that Tonka bean?

I grinned hugely.
Something like that old fellow... You were saying?
Georgie took another bite before replying.
Yes, I have been rather quiet of late. Ever since, you know, that night. The night we had the party to celebrate my promotion to Detective Superintendent...
Oh yes, what a splendid night that was, I must admit, even I was a tad tiddly!
I puffed out a big cloud of Old Tiger and leaned back in my chair. I examined Georgie intently. He seemed reluctant to speak. He had another bite of cake. He made a face this time and placed it back down.
Too much Tonka bean in that bit I think, almost wet with it.
He took a deep breath.
You showed me that knife of yours at the end, remember? What was it you called it... Mathilda?
I placed my pipe down on my ashtray.
Oh yes, Mathilda... Of course I remember, Georgie old fellow.
I opened one of the drawers in my desk and waved airily inside it.
In fact there she is if you want to see her again?

Georgie looked in the drawer and picked out the small and slender blade I called Mathilda. He held it up and looked from it and then to me. His face twitched as if someone were jerking his plums.
I can't help think that you showed me this knife deliberately?
His voice was quiet with a pleading quality to it. He held my gaze as he slowly turned the knife in his hand.
I returned his stare. A fey silence had descended upon the room. It seemed at that moment like the world consisted of only Georgie and I.
He waved the wicked blade back and forth slowly.
It troubled me. Troubled me greatly. I began to think. Why would Boomy show me his little knife like that? Why then? It was almost... Well, almost like a threat?

Georgie sat up straighter now.
And I thought, why would Boomy want to threaten me? We have been friends for years. Then it came to me...
I yawned and reached behind me.
Georgie froze.
What are you doing with that hand?
I laughed.
Dear Georgie. I am scratching my arse. Please continue with your fascinating ruminations?
I removed my hand from my derriere.
Georgie looked unconvinced but continued.
All those murders for the last year I had been investigating... I have to ask...
I raised myself to my feet with a weary sigh.
Georgie old fellow... Don't ask. Please... Don't ask.
Georgie stood too, still holding little Mathilda before him. We were close enough to dance.
I have to ask Boomy. I have to?
I shook my head sadly.
Please don't.
Are you the murderer Boomy? Has it been you all this time? Right under my nose?
Oh Georgie.
I stepped in close and grabbed him in a fierce hug. I grunted as I held him close. A fine friend. A gentleman and a brother.
I stepped back unsteadily.
Liselle! Morris! Help!
I shouted weakly.
Georgie stared at the blood sheeting down my front in horror then at the wet and bloody knife in his hand.
Boomy? What have you done?
Liselle screamed from the doorway. I staggered back against my desk, struggling to stay on my feet. my other hand clutched at my middle trying to stem the flow of blood from the vicious wound in my stomach.
I saw my man, Morris, crash in through the door. He howled and leapt for Georgie and the knife.
My legs gave way and I slumped to the floor. I felt oddly at peace.
Georgie crashed to the floor beside me.
Boomy... What have you done?
He gasped.
My vision started to dim.
Oh Georgie...
I whispered faintly over the rushing noise in my ears...