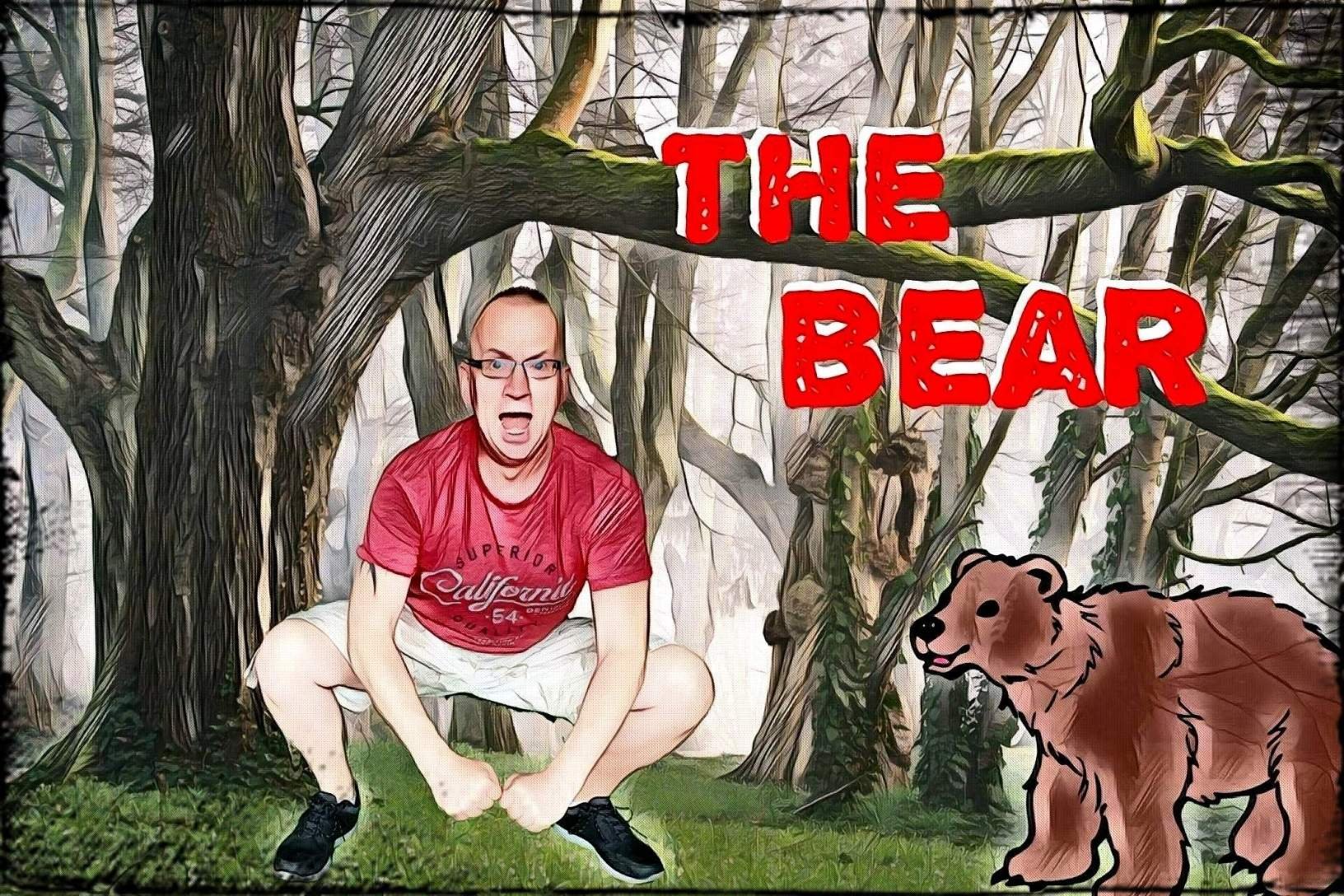 Today the skies were clear again after the storms of yesterday. The good lady decided it would be a great idea to take the family down to a small Italian bistro/cafe nearby and have a leisurely breakfast sitting in the sun.
I looked up from my heavy-eyed location on the couch and nodded mutely in acceptance. My hangover was dry humping me like a sandpaper-cocked dog. I sighed mightily before agreeing and dragging myself up.

We took the scenic route, through a small wood at the bottom of our street. It is quite a cool little place. It is the site of an old quarry and is quite wild with only one small dirt path through it. The little lady ran amok through the trees and undergrowth and despite me feeling as rough as a tramp's underpants I had a fun time chasing her.
We got to the cafe and sat in the sun with our coffees and strange Italian bread things.

The little boom even helped by sleeping through it all.
After an unhurried hour or so we headed back home.
As we got to the start of the wood on the way home I felt a gurgle in my lower abdomen.
Oh oh.
I had a sudden intense need for a number two. It didn't seem like something I could put off for the twenty minutes it would take to walk home either.

I informed the good lady, quite diplomatically of the situation.
Oh baws lass, I have to run on ahead. I need a poo and it's not for turning.
Aw, we were going to have a bit of fun in the wood. Are you sure you can't hold it in?
I gave her my very best Liam Neeson face.
Lass, I have got a turtle's head poking out. It's a code red. I have to go.
Ah, a turtle's head. You best get going.
I nodded grimly and set off at a brisk run.

As I ran, the Wookie's thumb pressed against my back door more and more insistently until I was lurching along like an odd water-dwelling bird.
Finally, I reached our house and started fishing around in my pocket for the keys...
Oh Fuck!!
I didn't have the keys!?!?!
I swayed a bit on my feet. The exertion of holding in a Chocolate Rabbit by sheer clench power was making me break out in a pale and cold sweat.
What to do? What to do?
I thought about tapping up one of the neighbours and asking to use their toilet. I quickly decided against it. What if it was one of those wreckers that leaves a trail of destruction in its wake?

I couldn't risk the shame.
Wait, what would Bear Grylls do?
Well, that was bloody obvious. He would go back to the woods and shit there.
I had no choice, I decided I would have to go Full Bear. I high tailed it back to the wood at the end of the street. I quickly entered the trees and made my way off the path. I found a good looking spot and ripped up a couple of dock leaves. Ha, I was a bloody natural at this.
After a quick look around to make sure the coast was clear, I wheeked my trousers and pants down before squatting and releasing the bomb doors.

It didn't take long for the beast to uncoil out of me. I quickly used the dock leaves and pulled my trousers back up.
Phew.
Just as I did up the top button on my trousers I heard a voice.
Daddy, what are you doing?
I whipped my head around.
There standing watching me was the little lady.
Oh hello lass. I was going to leap out and frighten you as you came past!

She approached me her eyes full of suspicion.
But you are nowhere near the path Daddy?
Hmm, this was tricky. My usually nimble mind was still hobbled by last nights beer. I contemplated fessing up. How do you tell your daughter you just shat in the woods though?
Eeeeek!!!
I snapped out of my thoughts. The little lady was pointing at the patch of wood where I had recently made my deposit.
Look Daddy, look! A poo and it's massive. What could have done that!?!!
I looked a little guiltily at my dark workings from moments before.
Goodness me lass, it is massive... Maybe it was a bear?
A bear!?!! Quick Daddy, let's get back to the path!!
She tugged urgently at my hand.
I said a silent thank you to the Gods of Shit and ran with her back to safety.