I started today by visiting the local plasma center for a donation. I had not been there in years, since early 2016. I had to go through the whole startup enchilada. They do a complete physical minus the hernia check, thankfully ;) That and a little cash I had paid for my room.
I figured out a way to get back to work too! You bank haters might want to skip this section. I used my overdraft for the first time and bought a cheap smartphone from Wal*Mart so I could at least generate some money. My wife will be using the phone for DoorDash as well, so we should be able to start climbing out again. She has a great chance of getting this new job, and it will boost us a good deal as well.
I still haven't sold my Jeep and I really hope that it doesn't come to that. I did not get a chance to sand the rest of the hood today, but, that is ok, it is supposed to be 60°F tomorrow. I will be able to finish the sanding and get it cleaned and primed tomorrow. Then the price goes up. If I dont sell her, I will work on the roof next. When that is complete, the Jeep will be rust free! After the roof, I will sand the rest of the body and at least get her in full primer, then I have to find a place to paint her. I want to do it myself, as with everything else that needs done on the Jeep. The color I want is similar to the picture below.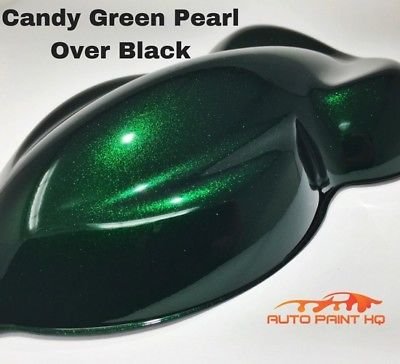 Source
I really love the color and I have very dark primer already because the basecoat will be black, then I will spray the candy green pearl over that. Many coats of clear and a ton of sanding and I will have a showstopper. At that point, you will have to pry the keys out of my cold dead hand because I will not sell something I put that much love and care into.
it is almost 1a.m. ,I just got off of work and this is technically a day late, but, c'est lavie. Have a great tomorrow, I plan to. See ya then!