Hello Steem Fam!
I picked up the rest of my materials for the plumbing on the cone tanks today. I'll have my build log up tomorrow because it got pretty dark when I wrapped everything up.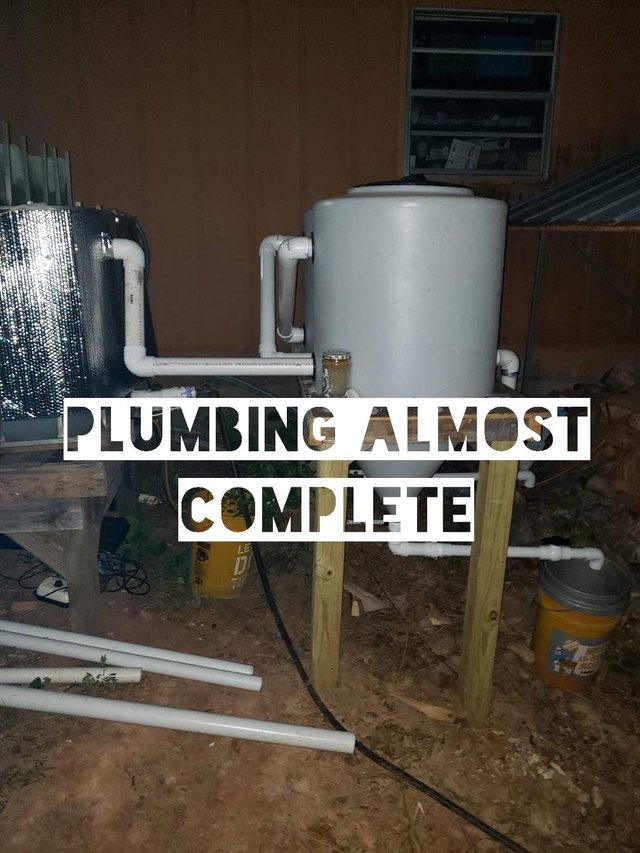 I finished up the dry fitting of the plumbing, but still need to glue everything up. I'll get that completed tomorrow and put up the next step by step post.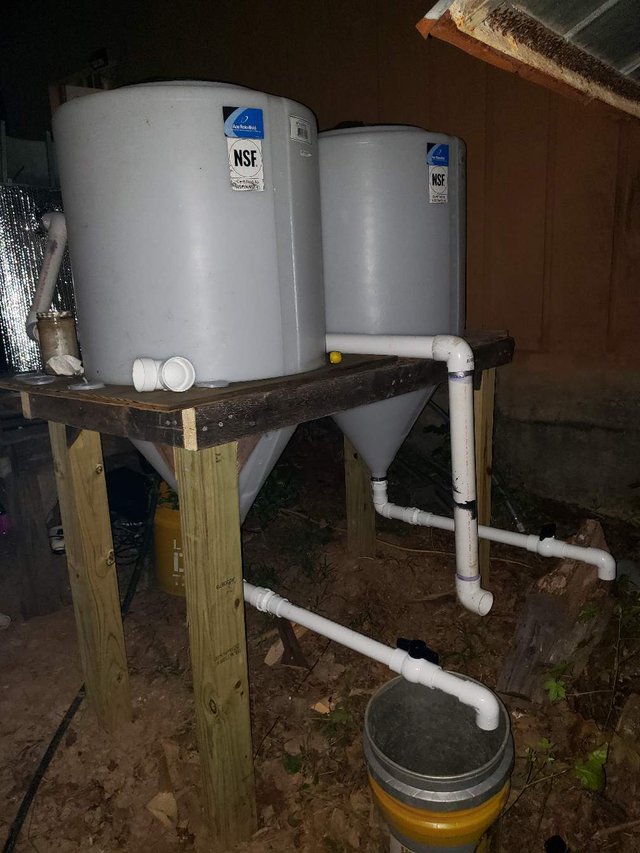 The bottom of the tanks are plumbed with 1&1/4" PVC with ball valves for the solids cleanouts. I'll drain off any solids and use them as fertilizer for fruit trees and soil gardening.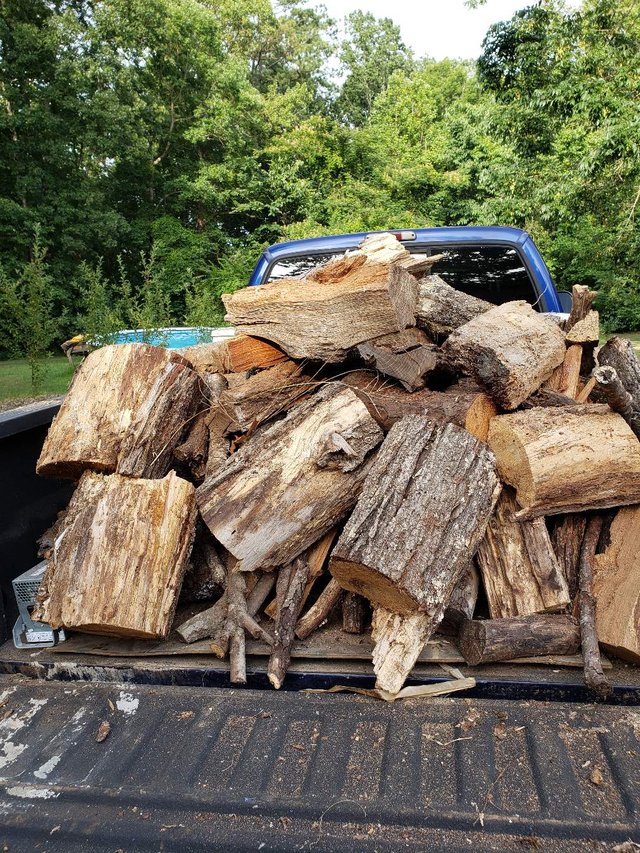 I'm relocating all this wood for a media bed and sump for the final stage of the system.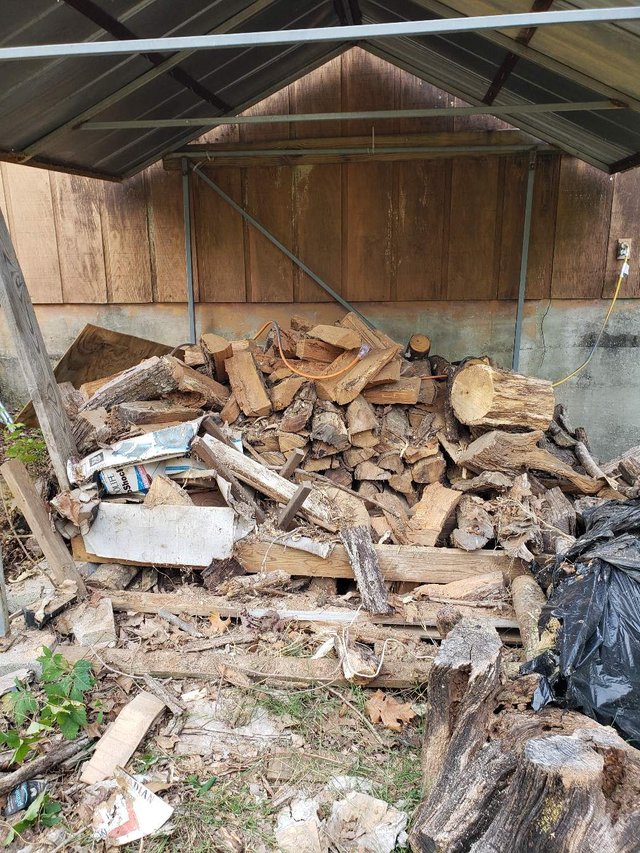 I still have about half the pile to move, and the metal roof.
Yours in liberty toward a brighter future,
Greg Doud @makinstuff
Posted using Partiko Android