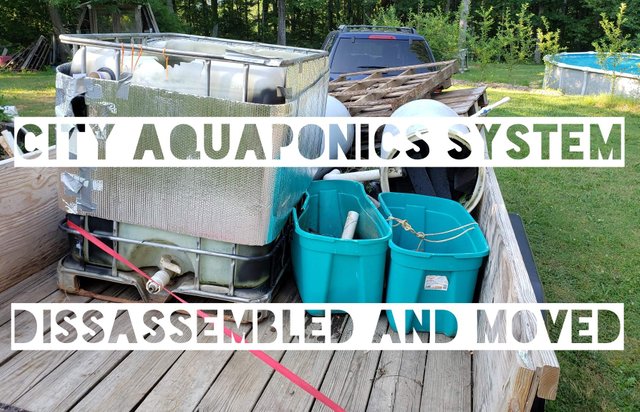 Another full day of work and I was able to move the rest of my aquaponics system from the city house except my Aircrete sump section.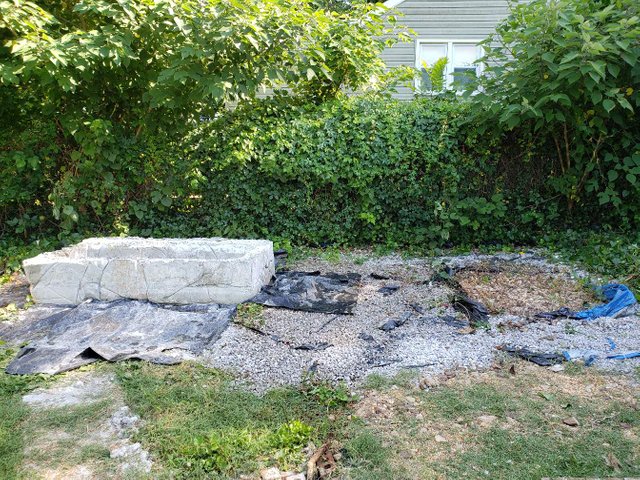 This guy is an experimental aircrete structure I created for the aquaponics system and is the only remnant of it left on the property. I am gonna present an idea to the new owners to leave this as a planter, or I will remove it if they aren't keen on having it there. My brother has some strawberry plants that him and my sister in law said I could propagate. I'm going to propose I plant it out with those strawberries and leave this as a wicking bed planter.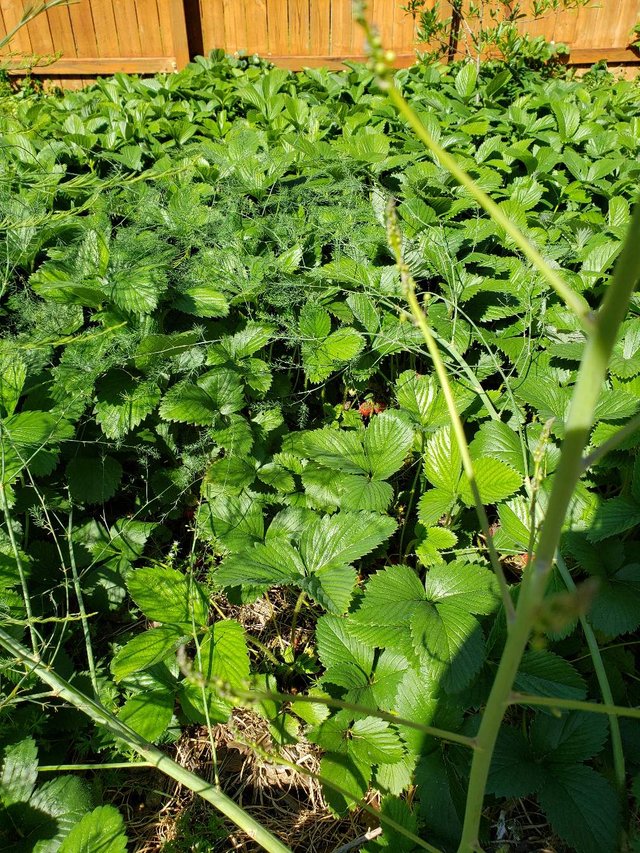 Look at this amazing patch! Who doesn't want a strawberry patch right?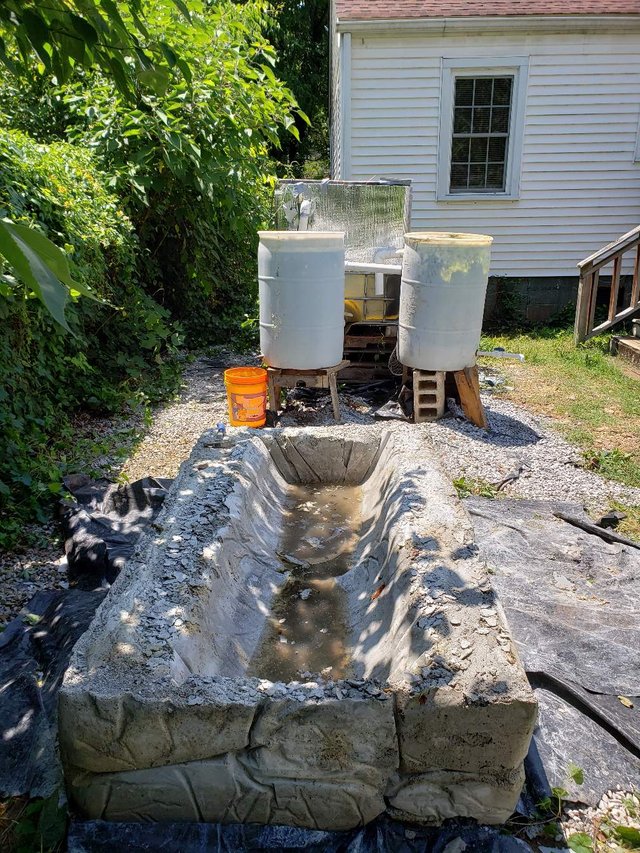 I started by emptying the solids and media filter barrels 5 gallons at a time, and poured the water on all my backyard plants. I'm glad I did this, because I discovered a fish that had made it's way inside the solids barrel, that I was able to rescue.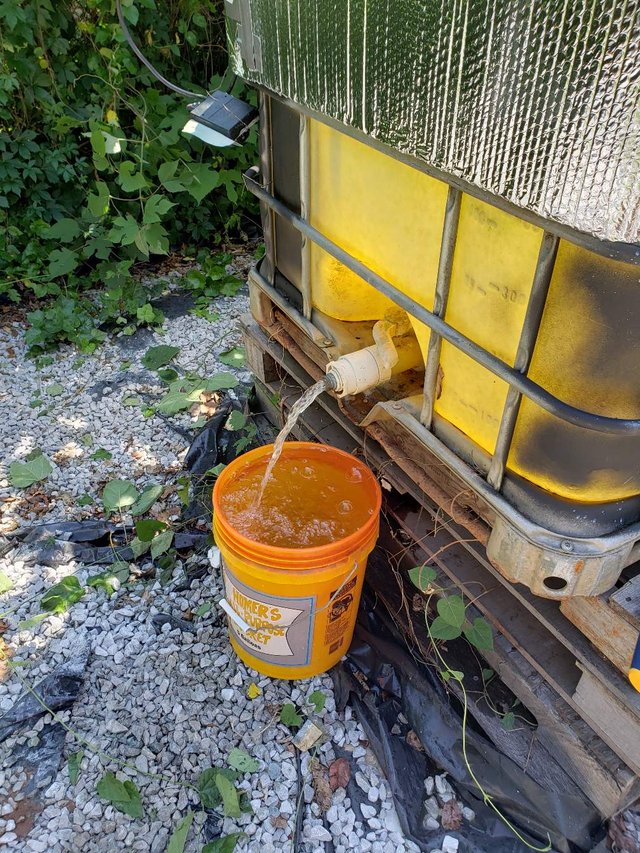 After I got those loaded, I started to drain down the main tank, and tried to use most of the water on all the fruiting plants in the yard. I didn't want to put this nitrate rich water to waste.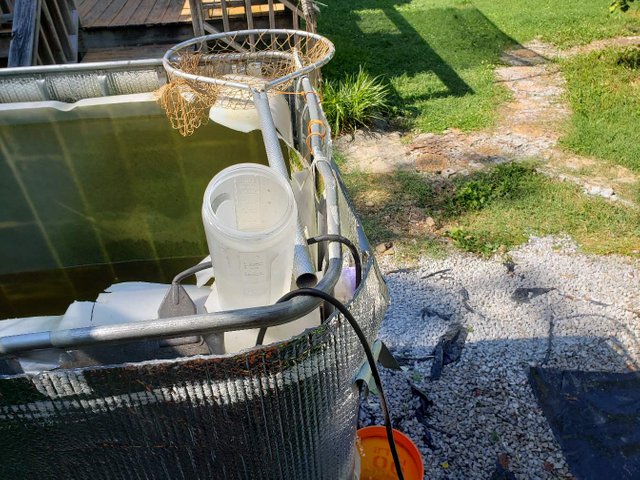 There were around 9 fish still in the tank that I didn't get on the previous day. They were much easier to see/catch once most of the water was drained off. I caught them with the dip net, and put them in the filled 5 gallon bucket. I transferred them to a 20 gallon tote container filled with water, and a lid. I had to hurry, because I did not have any air stones running in the container. The fish could be extremely stressed, and run out of dissolved oxygen if they dwelled there too long.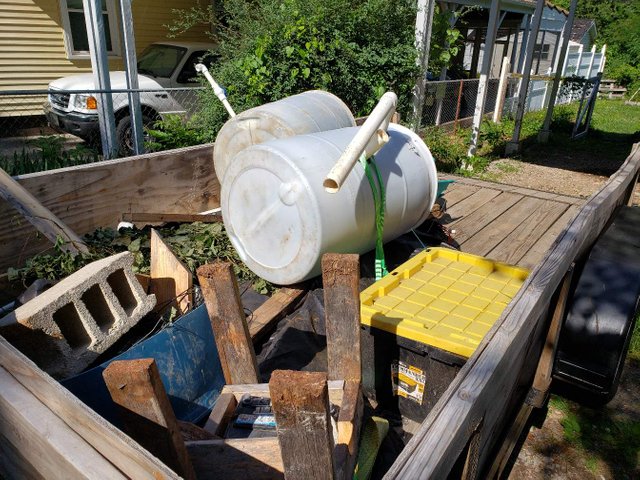 I got everything packed in, but had to move the ibc tote after the rest of the water was drained off. I pushed it to get that done, and was able to get the fish to their new home in about 40mins.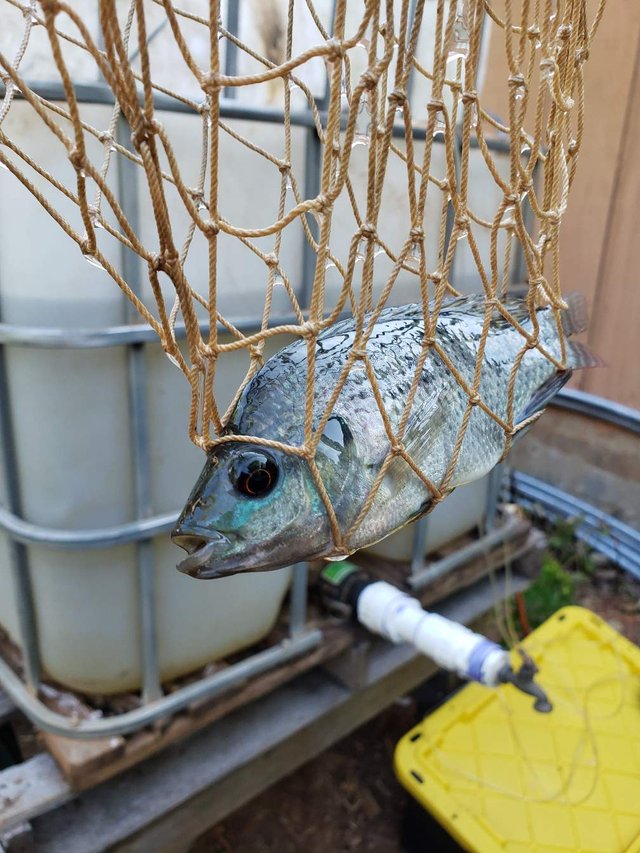 Using the dip net, I caught them out of the tote and dropped them into their new home!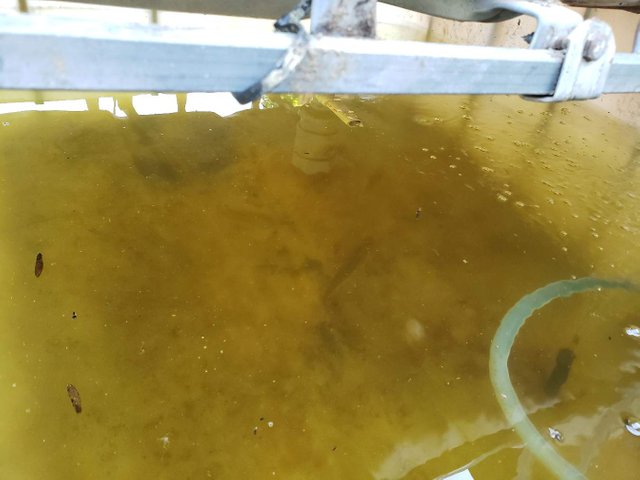 All systems are go, and the fish look like they are doing awesome with no signs of stress so far!
Thanks for your time if you checked out this post!
Yours in liberty toward a brighter future,
Greg @makinstuff
Posted using Partiko Android