Acapulco, Mexico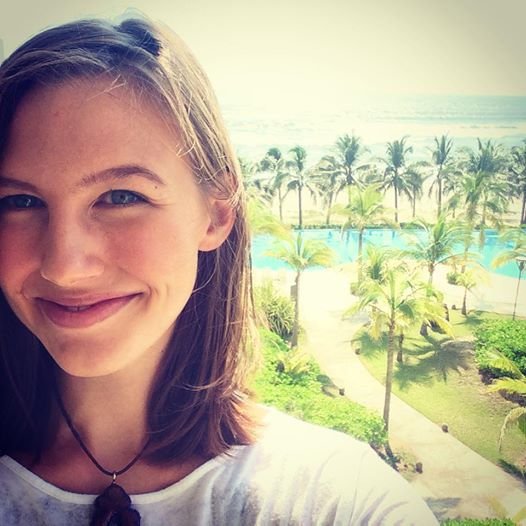 Why would I ever consider living in the 4th most "dangerous" city in the world?
Let me tell you this; if I was just a tourist vacationing in the area, there would be absolutely
NO
draw to live in Acapulco, Mexico. But I've had two of the most amazing psychedelic experiences of my life there. I also have a community that I am in
love
with. Last but certainly not least,
Anarchapulco
, the most incredible annual anarchist conference I have ever attended is located in Acapulco (if you couldn't tell by the name). My experience here goes far beyond the fleeting feelings and experiences tourists have. I have a deep emotional connection to Acapulco. I continue to leave my heart there.
My first psychedelic experience was back in February of this year with the Vine of the Soul known as Ayahuasca (which now hangs around my neck, as I've devoted my entire life to this mind-altering medicine). It was the first experience I ever had with Mother Aya, and the experience itself is almost indescribable. During the ceremony, I realized how beautiful the human experience really is, and how it should not be wasted being unhappy. I realized how beautiful life could be if I faced my fears head on. Because this was where I initially met the spirit of Ayahuasca, I was inclined to develop a serious relationship with Acapulco.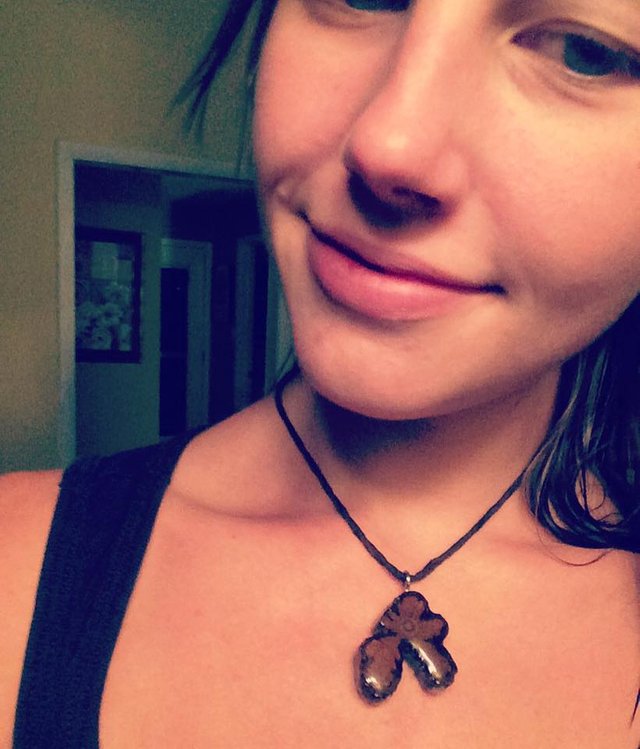 It's not just the psychedelic experiences that draw me to the land of Acapulco, the community that resides there makes me feel safe and loved. They have played important roles in my healing process I'm currently going through. From flying me down to Acapulco, to just being all around supportive, they have always been there for me. My wonderful friends, Nathan and Lisa Freeman made it possible for me to spend yet another week in Acapulco this year to make the very important decision as to whether or not I could seriously picture myself living there. My soul sister and fellow psychonaut, @erikaharris, also resides there. She is one of the most passionate people I know, and it's an absolute joy to be in her presence.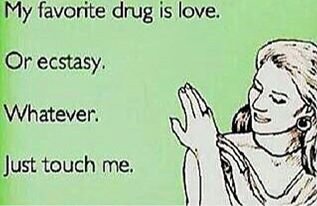 Another AMAZING psychedelic experience with MDMA (also known as Molly) ultimately led me to make the final decision. MDMA has been my substance of choice during 2016, and has been incredibly therapeutic for me. The night I took Molly, I had the pleasure of meeting most of Acapulco's anarchist community. The people here are genuinely empathetic and truly do care about the well-being of their tribe. They have the most beautiful souls I've ever head the pleasure of meeting. I have never had friends who helped me through a difficult time quite like the Acapulco community has, and I will forever be grateful to them for that. I really do feel a sense of home and safety when I'm around them.
The MDMA session was incredibly powerful and therapeutic. It was the first time this year that my heart felt light again; all the anger and pain was too heavy for my heart to carry any longer, and I was finally able to let every ounce of that emotional baggage go. Since that session, my heart has been light, and only light. I find it significant that I was able to find that kind of therapy in Acapulco. I took it as yet another sign that I do indeed belong there.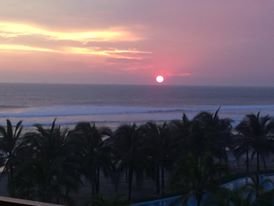 It is not an easy decision to move to a new country. I spent days talking out the pros and the cons with the community, truly wondering if I was strong enough to make the leap. Of course, they eventually helped me come to the conclusion that I'd be comfortable and safe. We went looking for places I might want to live, and after finding the perfect home, I was sold. Everything is falling into place, and nothing can get in the way of the strong emotional tug between me and the energy of Acapulco.
Truly, Acapulco is not as dangerous as the mainstream news makes it out to be. I have never felt in danger in Acapulco. In fact, I feel safer in Acapulco than I do in the United States.
Challenges used to be terrifying, but now they're exciting to me, especially ones that involve a language barrier. I'm driven to learn the language faster so I can connect with the locals. For me, if I consistently break out of my comfort zones, it makes my life worth living. I will not let fear stop me from tasting the pleasures that life has to offer, especially when those pleasures now include a very real possibility of opening an Ayahuasca retreat.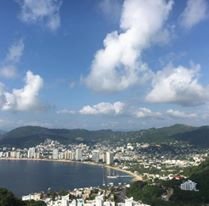 So if you're wondering, it is officially official. I am moving to Acapulco in January of 2017, where I will join my people in the quest for freedom! I hope you'll join us for Anarchapulco 2017, and get a sense of what Acapulco is all about. We'd love to see you there!