Versus for fun - 2 : Pencil vs cloud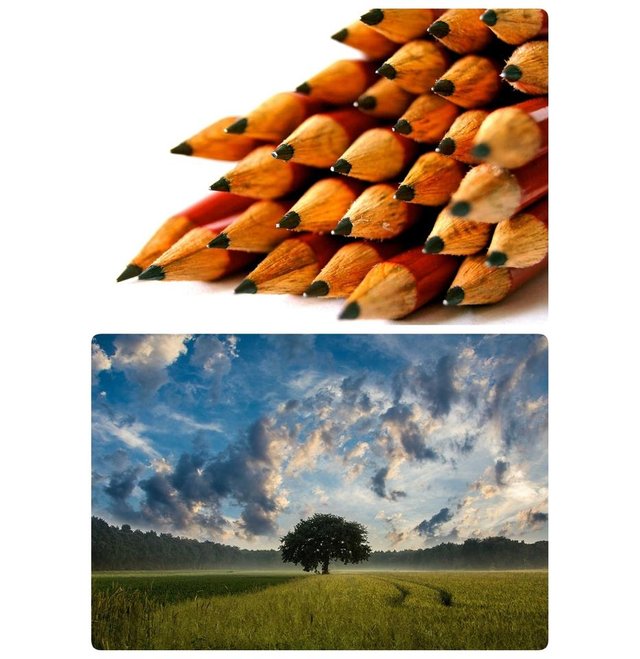 Pencil vs cloud
Pencil spits out words, whereas clouds spit raindrops.
Clouds feed soil and a pencil feeds thoughts.
Clouds decorate the sky as pencil decorates the paper.
Cloud feels soft but a pencil feels hard.
Pencil works on top of paper as clouds stay on top of earth.
Clouds are more noticable during day light and to use pencil we need light as well.
Density of a cloud sets the density of a shadow, similarly shading on our drawing is built by how dense our sketching is.
Clouds look planar from below but a pencil looks like a line.
Pencils are widely used at schools and we learn how clouds are formed in the school.
A pencil is imitated by some well known digital products. Also there is a digital cloud.
We can use pencil in outer space but clouds dont exist there.
Pencil have sharp points but no sharpness appears on clouds.
Pencil has a core called graphite. A coud also has a core material which is water.