In one of my previous posts I talked about one of my relatives being the victim of a tragic accident that lead him to having brain surgery and slipping into coma. This is one of those scenarios that you can never think that could happen to you or someone you know.
What is more painful in his case, is that he has three young children at home waiting for their dad to return. His wife is by his side in the hospital in Bangkok, while their kids are at home with their grandparents in Sri Lanka.
As you can imagine the costs of being hospitalized in a foreign country and having undergone multiple surgeries escalated and the family needs help.
Thus a Go Fund Me campaign was created aiming to raise enough money to offer him a chance to life. FIGHTING FOR VIDURA is the campaign that raised so far less than 3K out of 10K.
I am sharing this campaign in here because you can help. You can pray and you can also donate an amount of your choice. It can be $1, $5, $20 or whatever amount you think fit and that you can afford. Each penny counts!
Here is a photo of Vidura Gunaratne, a man fighting for his life as we speak. Please find below the copy of the campaign.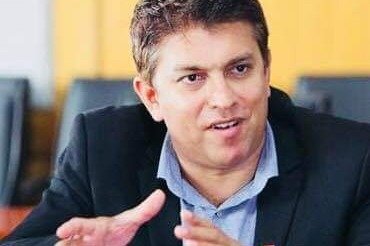 On Wednesday the 29th of May, Vidura Gunaratne met with a tragic accident in Thailand. He is in a critical condition at Bumrungrad International Hospital in Thailand.
His medical bills are rising each day and it's currently at around US $ 50,000. We want to do everything in our power to support Vidura fight this battle every step of the way.
Please help us to raise money for his recovery and ongoing medical expenses, so he can be with his family in Sri Lanka soon.
Cick HERE to donate on Go Fund Me for Vidura.