Smell is the most ineffable of our senses, so untouchable, so dreamy, it can bring to mind memories long since forgotten. I'm a bit obsessed with smells, not just perfumes, but generally. Smell of the sea, freshly cut grass, skin, fuel... I even work in a Lush shop, and you know you gotta love smells if you wanna work there :D
Anyway, recently I ordered a bunch of samples, mainly of Le Labo perfumes, since I liked their branding a lot. I've been trying them out and I realized I need to keep a journal so that I can really make opinions on all the overwhelming beauty! I decided to do reviews here - I've got about 12 Le Labo scents to review, as well as some of my favourite and most interesting Lush smells. There's also I few oddballs I ordered, and I will discuss my wishlist as well. :D
But before I get into all that, I wanted to give you a bit of my own personal history when it comes to perfumes. Generally, I like to use perfumes as landmarks and memory points. I choose a perfume for spring/summer and fall/winter of a certain season, and then whenever I feel that scent, I'm reminded of the feeling of that time. As a nostalgic and dreamy person, I love reminiscing, especially of good times. And if you choose a good scent, all times become good times.
One of the first perfumes I came in contact with was my mother's perfume, and to this day it remains one of my favourites.
May I present -
L'Eau de Issey Issey Miyake for Women!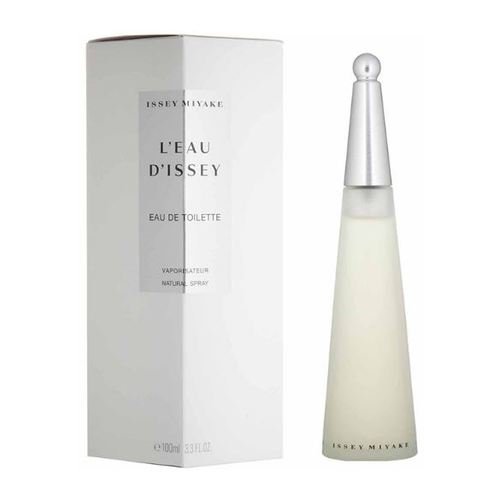 It was created in 1992 by Jacques Cavallier for Issey Miyake. The designer wanted to capture the freshness and beauty of spring, and famous perfumer Jacques more than succeeded in that quest. Jacques also designed some other iconic scents such as Kingdom by McQueen, lot of Bvlgari, Poeme by Lancome, and so on.
L'Eau de Issey was hugely popular in the '90s, which is the time my mother had it and I was growing up. It boasts the following notes: melon, lotus, freesia, cyclamen on top, peony, lily and carnation in the middle, and then cedar, sandal, musk and amber on the dry down. It sounds very flowery, but don't be fooled - this is a very, very sharp scent. It doesn't have citrus in it, but it has a character of a strong citrus scent, it's very fresh. Many describe it as aquatic and ozonic as well.
It is a very unique, very complex perfume, but it's not heavy or complicated on the skin. In actuality, it gives a very recognizable, strong and minimalistic vibe. Very white flower in an urban jungle. There's a lot of flowers, but no sweetness, just amazingly fresh and unique scent like no other. In many ways, this perfume shaped my understanding and further love for perfumes. It oriented me towards fresh (but not citrusy), complicated and individualistic scents. I haven't worn it or smelled it in years, but I'll be getting a bottle someday again, not just as a perfume to wear, but as a sort of a monument to the genius of the perfume and to my childhood.
I've always gravitated between warm and spicy scents in the winter and very fresh and aquatic in the summer, as most people do, I guess. Now I'll quickly go over my favourite ones over the years.
Winter scents:
The One Lace Edition Dolce&Gabbana for Women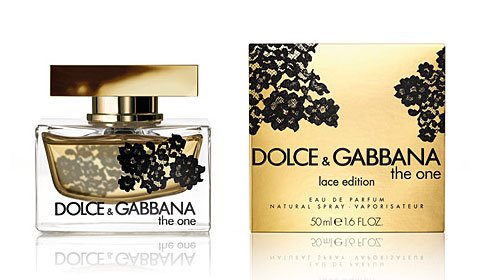 This one is VERY VERY sweet. Not sweet like bubblegum or vanilla, but it hugs you and takes you in. It's like an additional layer you can wear, a super cozy cashmere sweater. Super warm. Whenever I wore it, I felt like I was swimming in a very thick, sweet, golden liquid. Very sexy as well. It was a bit too much at times, too, but I loved it anyway. Top notes include bergamot, peach, lychee and mandarin. Middle are jasmine and lily, and base are plum, amber, vanilla and musk.
Helan Tonka & Pepe Rosa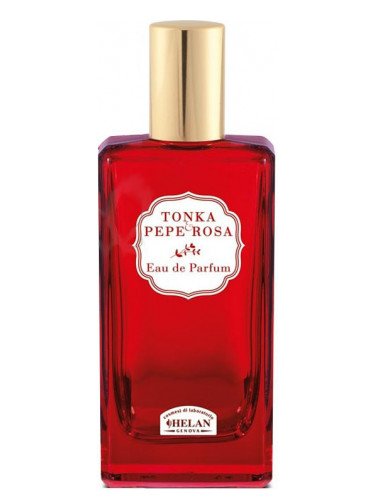 This one is described as Oriental Spicy, but I never smelled anything oriental nor spicy about it. Again, it's a very sweet and warm scent, with a lot of vanilla, jasmine and lily. What gives it a kick is pepper and tonka bean. Tonka bean is great, by the way, it's one of my favourite scents. This perfume is very creamy, I would say, and although I bought it to wear in the winter, I find it's more suited for open skin and lighter clothes in the fall.
Honey I Washed the Kids Lush solid perfume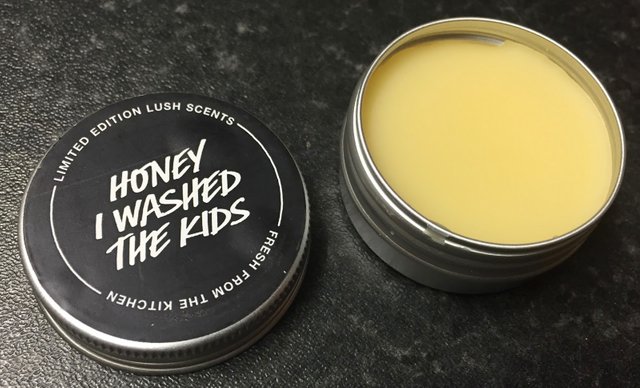 Famous Lush scent, they do have EVERYTHING smelling like toffee :) This perfume is great tho. I never tried the eau de toilette, just the solid version, and before Lush went and ruined their perfumes, the solid was all you need. Super strong and getting stronger if your skin gets warm. It would last all day long on my skin, coming and going. It's quite a simple scent however, some orange and lime mixed with caramel and vanilla. Absolutely delicious.
Summer scents:
Fiore dell'Onda L'Erbolario for Women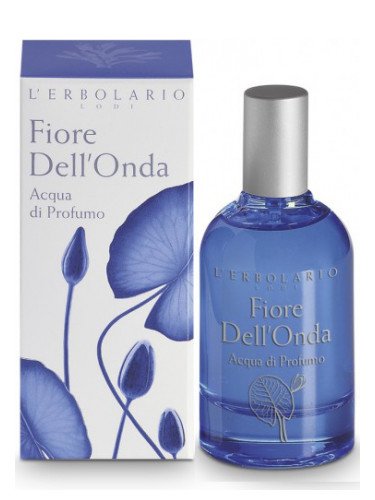 OMG this perfume. First I must say I just LOVE L'Erbolario. They are an Italian company that is 100% natural, and they have a looot of scents, which I greatly appreciate, the choice. The name is derived from the Italian word erborare, which means to gather herbs in the fields in order to study them. Very cool. Oh yeah. Anyway, this particular one evokes the beach life. There's a lot of lily, violet and citrus. It's a bit salty as well. I found that while wearing it, it was really mild, and then if I would sweat, it goes crazy strong and fresh all around me. Also when swimming in the sea, it was perfectly well matched. No words to describe how I love this perfume.
Daisy Eau So Fresh Marc Jacobs for Women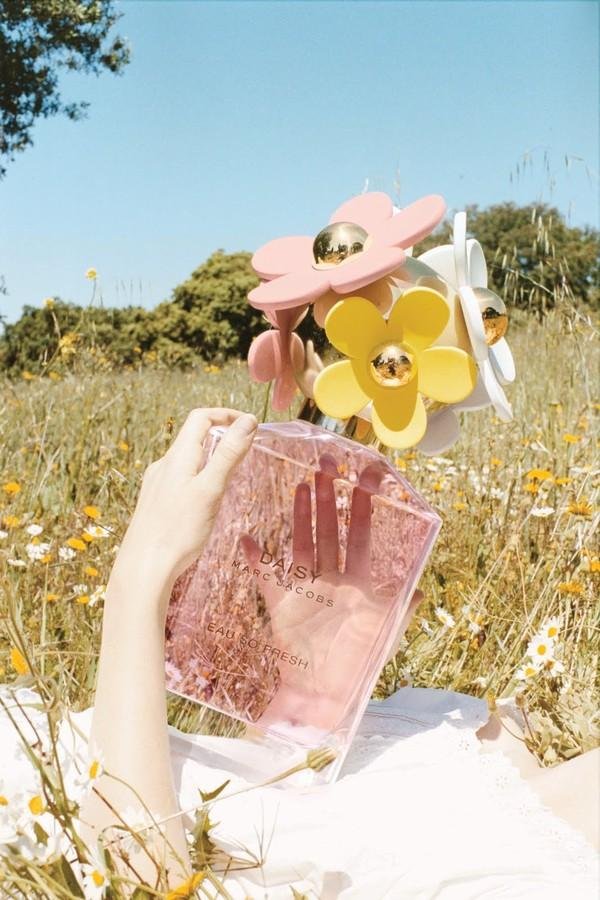 Daisy, daisy, give me an answer do.. I'm half crazy, all for the love of you. This little song accurately describes that one spring and beginning of summer when I wore this lovely, lovely fragrance. It's Marc Jacobs' riff on Daisy Eau de Toilette, which is a lot stronger than this one. Here the top notes are raspberry, pear and grapefruit, middle jasmine, rose and violet, and the base is musk, cedar and plum. Very fruity, fresh and - dare I say - innocent. A true spring scent and one of the rare perfumes I want to come back to.
Now, I'm sure I'm forgetting some very important scents, but such is life. I wanted to give two more honorary mentions here:
Hedera L'Erbolario for Women and Men - fresh as air after a summer rain in a forest. Similar to L'Eau de Issey but more green, it has a distinct ivy scent.
Kerbside Violet Lush - powdery, woody and floral. I get a very fresh violet scent from it, but none of the sweetness. It's very calming to me, very cold.
ALRIGHT
Tomorrow or during the weekend, I'm gonna review Lys 41 and Bergamote 22 by Le Labo, and also talk a bit more about their brand, so hold on to your noses and let's do this!
Hopefully now you can get a better understanding of my background as I go into reviews, and please tell me, do you like any of these scents? What are your summer and winter vibes?