Sex Trafficking, Prostitution, and False Hopes of Being a Porn Star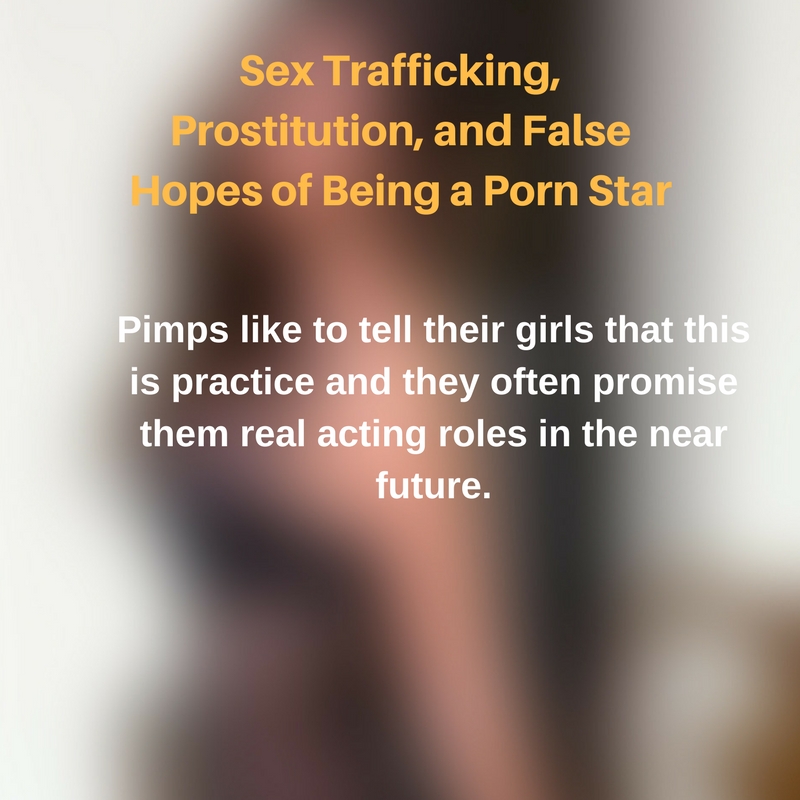 Most of the girls I worked with were in foster care or grew up in very broken or abusive households. Many were homeless. Their stories were all very similar.
There is no shortage of female actresses in the porn industry. I was a social worker for the state of Washington and during that time I worked closely with young women who were being sexually trafficked and prostituted. I learned a lot just from talking to them.
An adult male sets out to find vulnerable, young females. This male will start to groom them as early as age 12. They promise to take care of them, take them shopping, buy them expensive things, give them love and shelter in exchange for performing small sexual acts when asked to do so. We know these males as "pimps." Nobody is looking for these girls as they don't typically have family that care about them or they are homeless or have ran away from foster care. The grooming process is the job of the pimp in order to control their girls' every move.
As the girls get older, they start asking more questions and much of the time it's a promise of being a famous porn star when they turn 18. The pimps like to tell their girls that this is practice and they often promise them real acting roles in the near future.
When 18 comes around, their hopes are rarely achieved and the girls become harder to control. Some pimps let them go while others resort to physical and sexual violence to keep them in check. And just to be clear, while the majority of the children are girls, there are boys that are groomed and trafficked as well. It just may look a little different.
You see, the kids that want to get into to porn, generally speaking, and of course this does not speak for all porn actresses, but again generally and anecdotally, the kids who dream of being a porn star come from very dark and twisted pasts. They see money and fame because they feel worthless and have not been given the skills they need to obtain any other career, These kids rarely become famous because like much of the entertainment industry the big famous roles go to those who are confident, know people, and come from large social circles, not those who lack confidence and have pimps doing their work for them.
And I think that's the saddest part - these kids end up with nothing in the end.