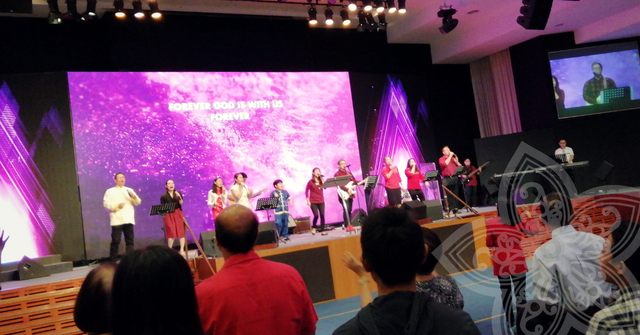 Sundays are usually the norm for churches to pray the best and some even have a concert-like worship experience with fancy lights and a full band.
But what happens when you are one (important) man short in the band?
This was what happened at church yesterday when the team did not have a drummer; but we had additional kiddies to join the fun ushering the congregation into the presence of God.
Our worship leader cum pastor was honest to mention that there was no drummer for the day and they needed all of us to keep everyone in the right tempo, so instead of the usual "feed me with your best" consumer mentality individuals (I'm not saying it's the whole congregation of course), everyone became a family of worship while the people clapped their hands with tempo and sung along while the band whipped up their music with a piano, guitar, base and acoustic.
It felt more like a really huge cell experience... Perhaps Acoustic Month has started ; but it was good because it felt like a glimpse of heaven where everyone took park worshipping together. Everyone were part of the worship team.
Rather than people coming to see a good show like a mere concert.
A bold move from the team, and it turned out a great one indeed!
Posted using Partiko Android