How can you say no to a Meetup with your long lost pals and family after dormant for a couple of months?
This was exactly how I felt after not being so active with this bubbly family for a while.
The last time I remembered seeing @orangila was the infinite loop of Infinity War at our last Meetup.
And we haven't really get to sit down and have a nice long chat for quite a few weeks with our friendly neighbourhood hosts @joannewong and @aaronleang.
Like @zord189 said it right, I do miss them a lot.
Even if we kept in touch on WhatsApp and discord, but nothing beats a face to face communion.
And today is a perfect day to gather again
Because @goodwithtravels is here!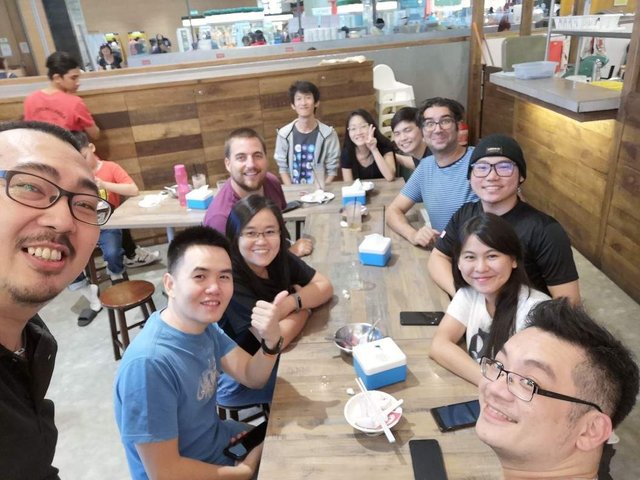 Courtesy of @bitrocker2020
A perfect excuse for #teammalaysia to team up again and catch up with everyone.
What a wonderful way to showcase Malaysian warm hospitality (thanks to Joanne and Aaron's wonderful arrangements) to our fellow friend from across the seas...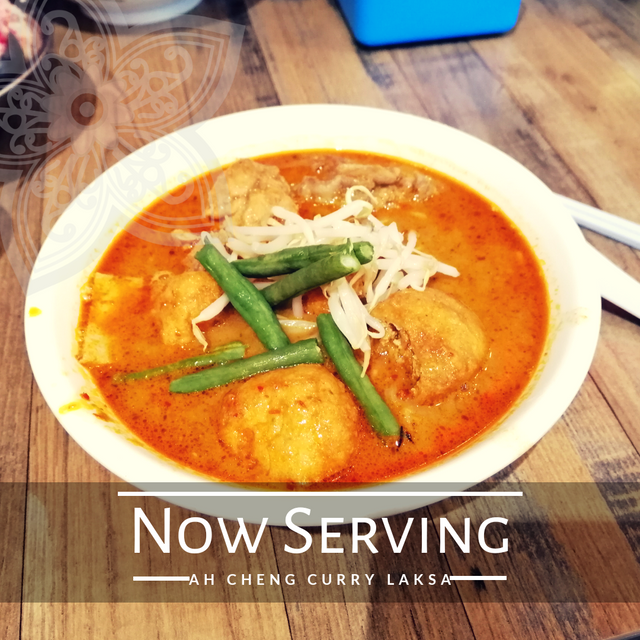 Over a yummy warm, spicy bowl of wonders...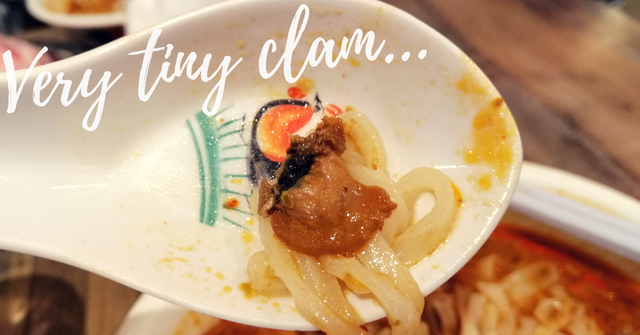 With a good old fashion recipe added to it...
although I must say it was a little sad to look at the size, but still it's better than none because it brings a different taste to the mix.
Especially when you came with an empty stomach with no breakfast...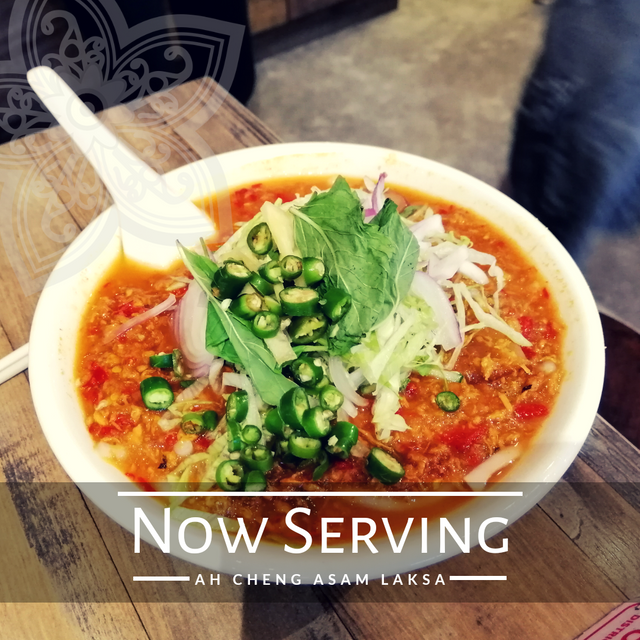 @orangila had his share of doubly spiciness with the additional of green chilli.
---
I think so far no one can really beat him in #teammalaysia family just yet with regards to spicy food.
---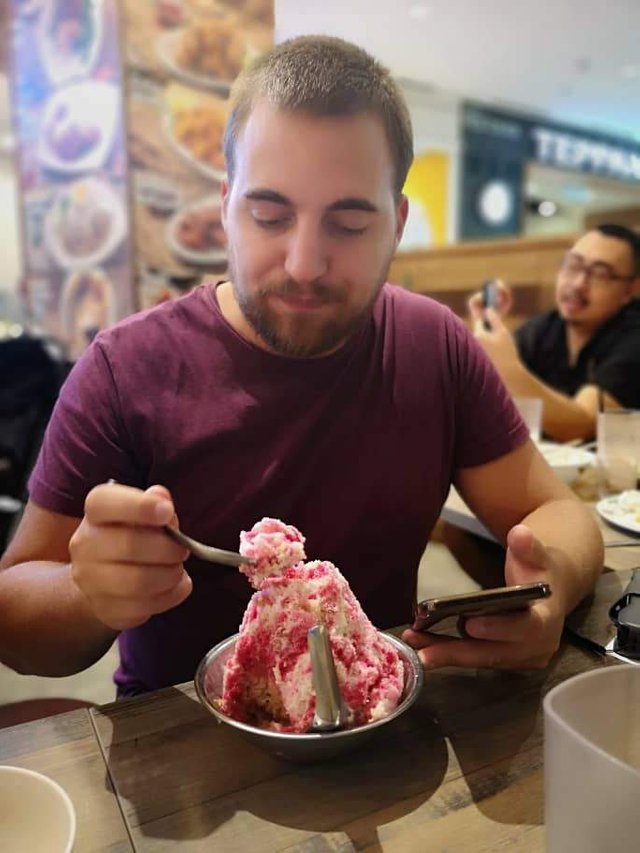 And nothing else beats better with a good old fashion ice kacang (shredded ice mix dessert a.k.a ABC) to calm your taste buds. And @goodwithtravels was fascinated with the fusion flavours in his mouth.
Then we head over to some good old fashion Teh Tarik (pulled tea) for more chatting.
I was jokingly telling @zord189 we should have had an impromptu Teh Tarik Sunday, after all it's Sunday.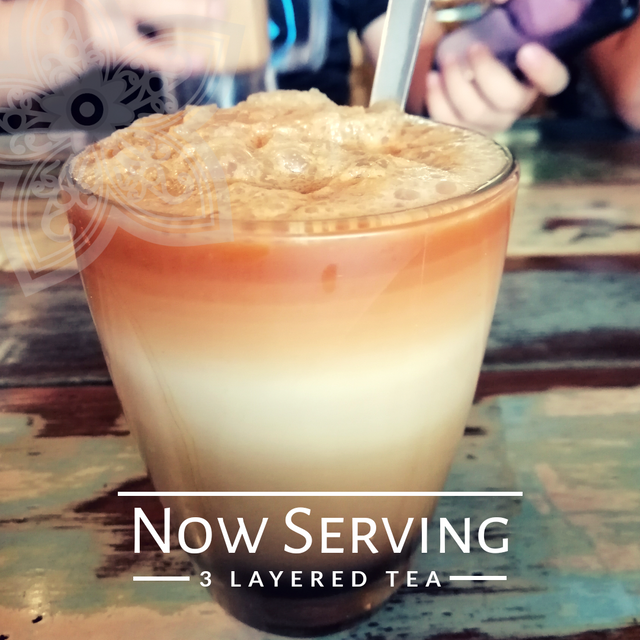 And I actually get to taste the 3 layered tea for the first time.
According to @zord189, this originated from Sarawak, East Malaysia, where it consist of melted palm tea, evaporated milk with black tea.
I had a sugar OD with this drink and zord was very kind to spare some ice cubes from his chilled Teh tarik for me to dilute the sweetness.
I liked it, but because I haven't had such a sweet tea beverage for such a long time I needed some adjustments, haha.
and the day was not over yet.
We, indeed, could not finish the day without the King of fruits when we have friends over.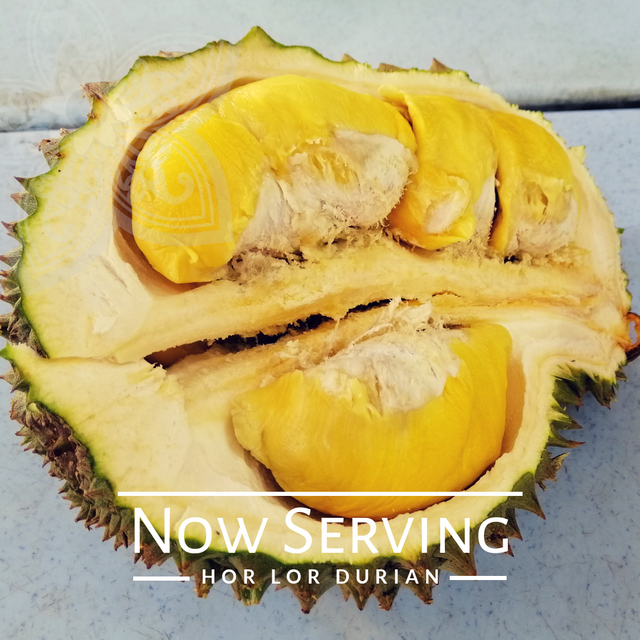 Our magnificent hosts were very wise to choose this entry level taste for @goodwithtravels as he never tried durian before.
The choice was wonderful as the smell and (custard like) taste didn't scare him off.
It was truly bizarre indeed because one fruit could have so many sub species and they all have slight different taste experience to it.
And Frank said it right. It is quite amazingly unbelievable.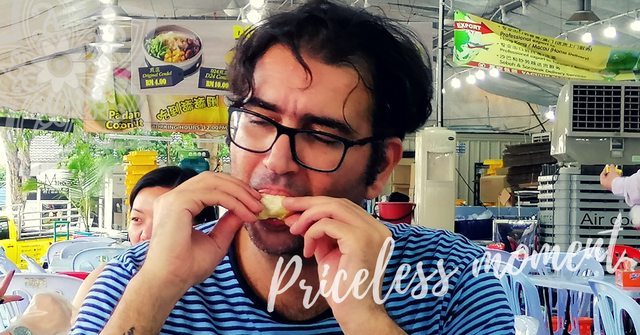 And it is even more reassuring when the fully localised @redpalestino totally enjoyed every piece of this golden flesh durian right in front of him.
And it is true. The moment you can really love durian, you are a graduated Malaysian.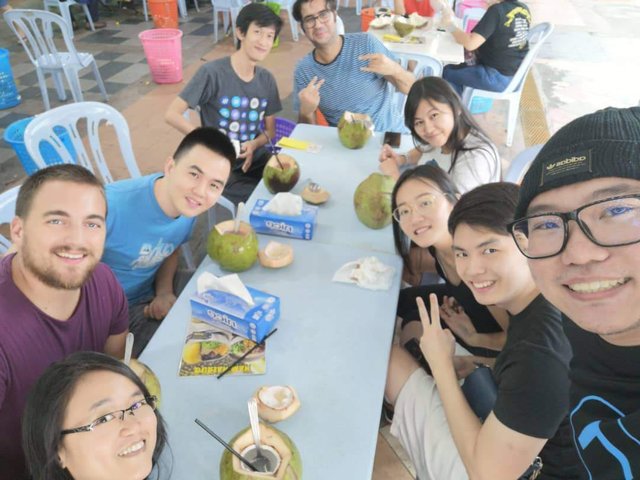 Courtesy from zord189
We completed this amazing afternoon foodie marathon with coconut water, hugs, smiles and laughter, gearing up for Monday tomorrow and looking forward for the next meeting which will happen quite soon.
Posted using Partiko Android