Rice is the main staple diet for more people on earth then any other plant. Rice can be very rich in nutrients, especially if you don't take most of them away by peeling after the harvest (to get white rice).
But rice also has a big disadvantage: It needs a lot of water. Rice fields must be set under water for a certain time. And normally you can only use fresh water.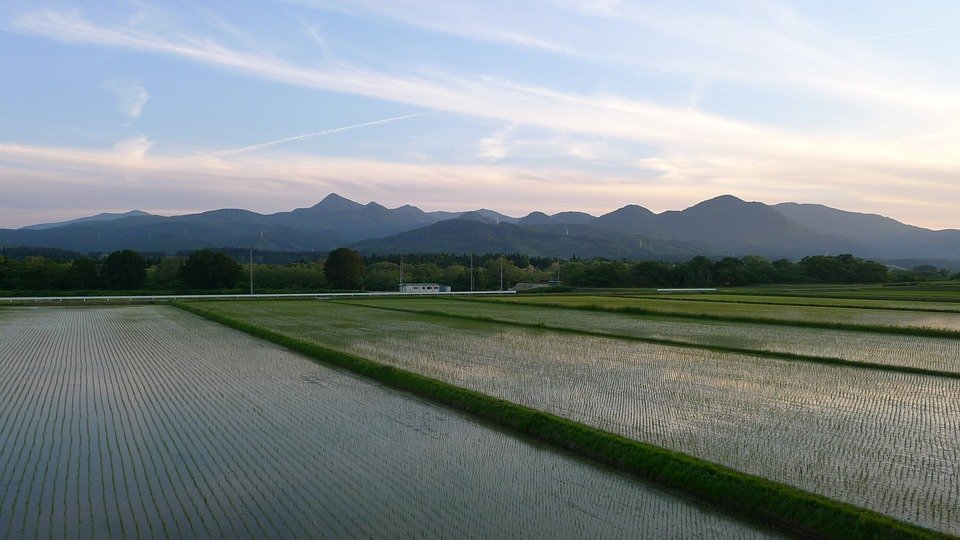 pic CC0
For that reason scientists have tried for years to grow rice that is fine with salty water. And it seems like they are on the right path.
In the spring months, over 200 types of rice were planted at the Saline-Alkali Tolerant Rice Research and Development Center in Qingdao, a coastal city in eastern China's Shandong Province. Seawater from the Yellow Sea was pumped, diluted and channeled into the rice paddies.
Researchers initially expected an output of around 4.5 tons per hectare, but surprised themselves when four types registered 6.5 to 9.3 tons per hectare.
The leader of the salt water research, Yuan Longping, already revolutionized rice cultivation in the 1970s with hybrid rice plants, and held the record for harvests at 19 tons for a long time. It was only a few years ago that a humble rice farmer in India beat that record with 20 tons per hectare using a new, very labor intensive method name SRI. (There are multiple disputes about this method and so far it cannot be used in industrial scale and probably never will.)
The new salt water resistant rice could feed 200 million people, but it is still a lot more expensive then normal rice.
But flavor and texture seem to be extremely good and there may be additional health benefits from the salt water.
It must be said that the source sounds a lot like either company PR or state propaganda – if there is a difference between those two at all.