Do What You Enjoy
I broke my arms twice (2x) when I was a young girl.
The first time was when I was 5 yrs old when i tried to reach for my warm glass of milk placed on a table. I climbed on an unstable wooden long chair that toppled bringing me down to the bamboo floor. No milk, and I got a broken arm.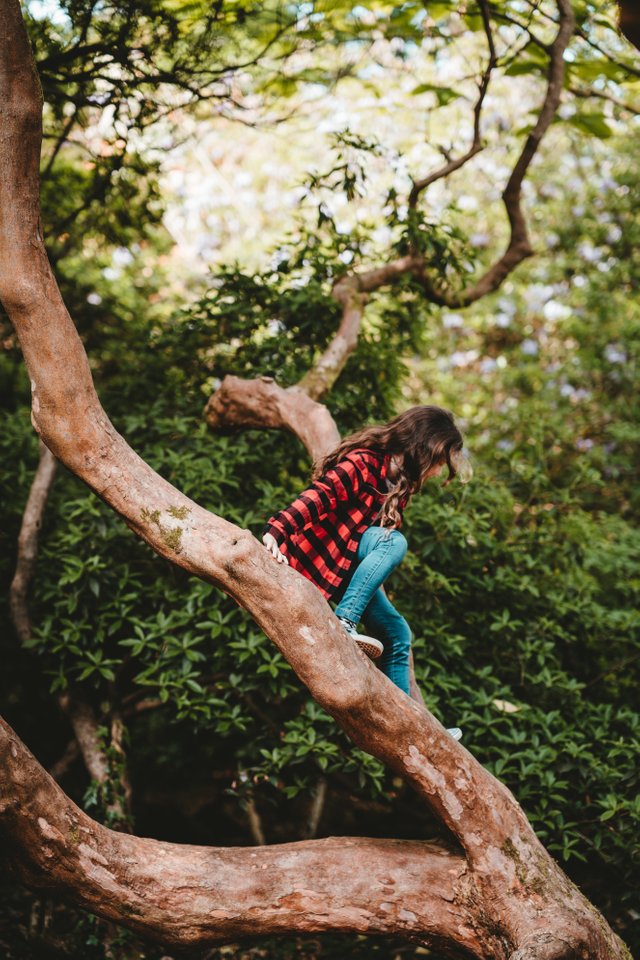 source
💪Left arm got sprained and excruciating cries filled the air.
The second time was when I was around 7 yrs old when with friends doing a weekend monkey- climb of our neighbor's chesa tree!
Climbing the tree was easy and fun! But i had a problem going down for it lacked branches to hold on to.
So, I jumped to the ground, about 5 ft high but i landed terribly and got my right arm sprained.💪
Arms got well, and I never regret my climbs but recall them fondly!😃
It brings me to think about lesson in life. No matter how many falls or mistakes we may encounter in life, so long as we are doing what gives the life we live meaning, purpose and happiness, then in the long run, it's all going to be worth it!
It's been years... However, some things are not simply outgrown. It still tickles my nerves whenever I see great-looking trees and something pulls me into them to climb them. LOL! Perhaps it's the monkey instinct in me hahaha! 😃
After all, it's not what we have that makes us happy, but it's what we enjoy! 😊