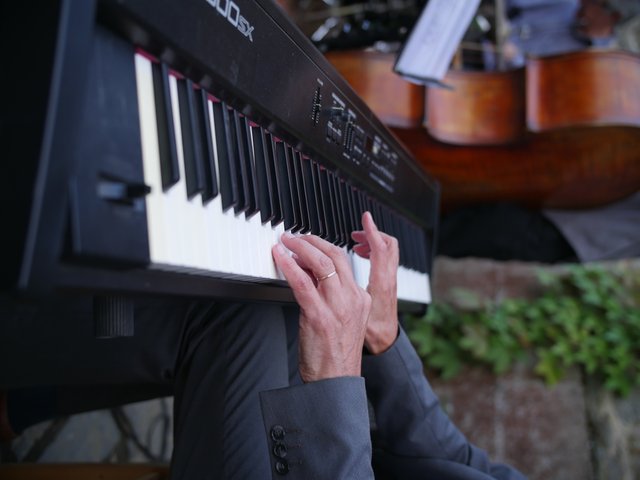 Garden wedding.
The event that started this whole adventure.
@nikflossus decided it was time to say, I do, wear a ring, and share this moment with friends real and virtual. Thankfully my travel buddy @lindahas has already uploaded the wedding pictures here. The bride and groom have requested to stay anonymous online and I will not post pictures of them, but I do have some lovely photos to share of the beautiful day! This English/Scottish family live in the countryside of France. They have a handsome little boy, a growing garden where the ceremony took place, and a family that loves to party. It was a beautiful sunny day, there was a roasted pig, live music, and many smiles.
So many Yummies. Cheese, bread, and a whole roasted pig too!
The food was several cheese options, baguette, grapes, and the bride was kind enough to make the vegans a vegan patty. Where she found these gold minds, I do wonder? France is far from vegan-friendly and it was beyond delicious and thoughtful for her to do that. The wine was also very smooth. I don't typically enjoy wine. It never seems sweet enough, but wine in France and London was amazing!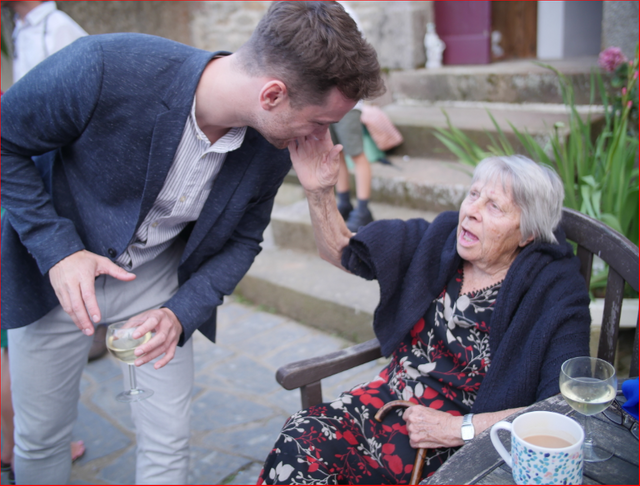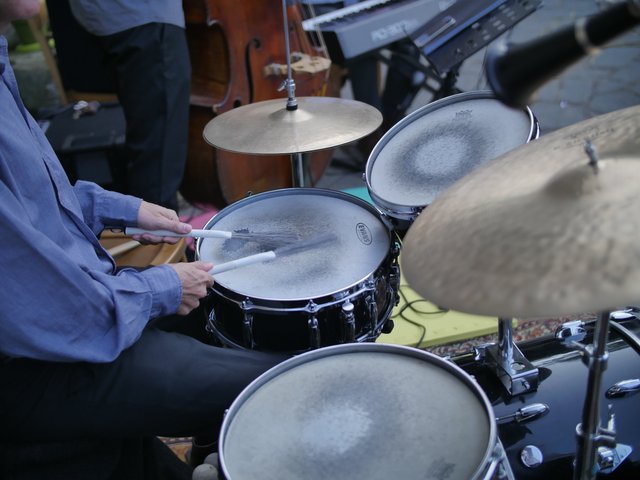 I only have a few more pictures to share with you.
I haven't been to many weddings and most of the ones that I have attended have all been Christ-focused, without any alcohol, and always a blast.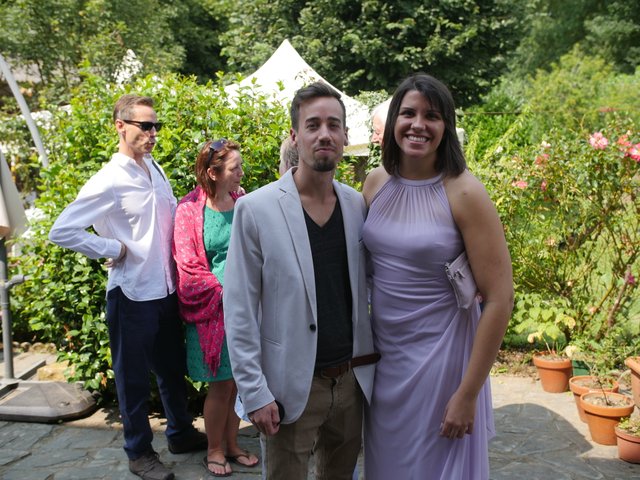 Never been
To a non-christian wedding




&

To a wedding in Europe
Traveling to France was the first time for many experiences.
The event was held in their backyard garden. There was live music, a whole pig roasted, and so much wine! Which is so much smoother in Europe. Go figure that natural wine purchased in the motherland tasteless processed and bitter.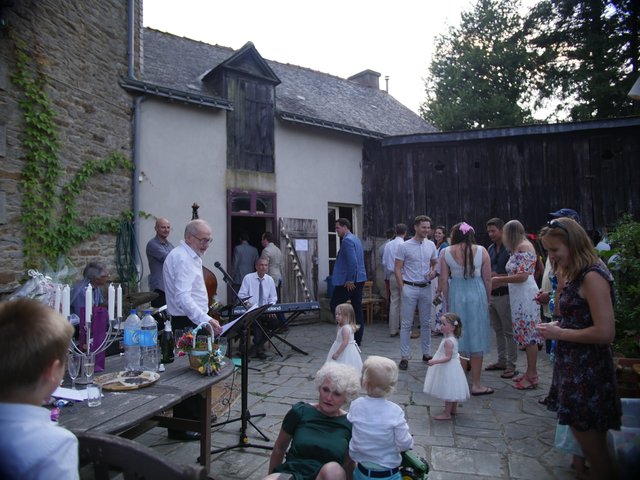 The bride and groom had family fly in from England, Scotland, and some even from the States.
United in language, united in joy, and united in newly formed friendship.
Everyone spoke English and traveled to France to celebrate, to drink with extended family, and to dance a little. Unfortunately, I woke the day of the wedding not feeling the best. Only slept a few hours, my monthly gift of motherhood arrived, and I was so bloated. Nonetheless, we traveled very far for this very event. It was a beautiful sunny day.
Every bride's dream for an outdoor wedding. We were told to be on time. We rush out the door. It took me a while longer than expected to get ready, but as you can see it was well worth it. After about three hours I was ready to go home. My fearless travel friend was so high on sweets that she refused to let us leave before 10:0 pm. That was the first time I spent seven hours at a wedding. SEVEN HOURS!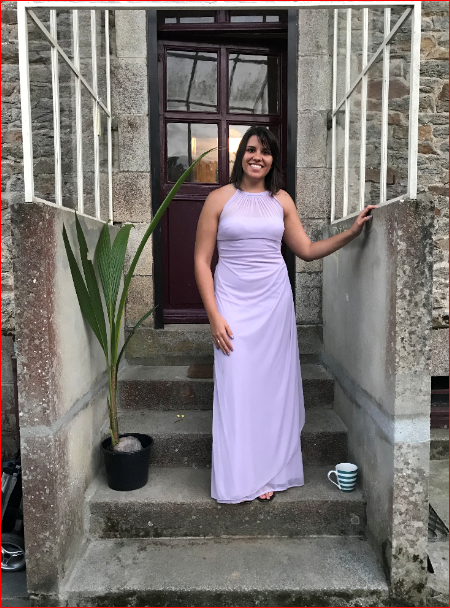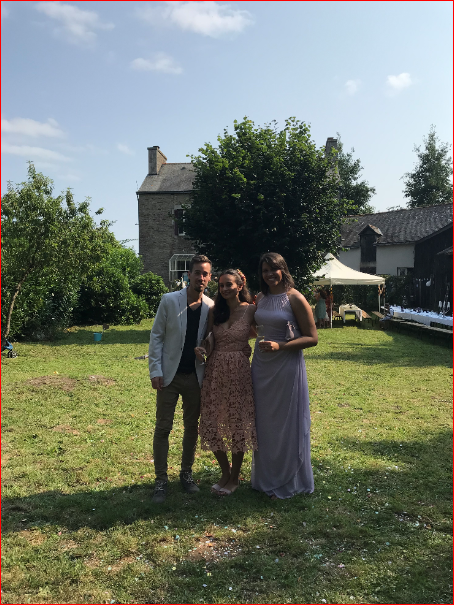 Around the wedding location
Beautiful countryside with so much grass.
This road goes down for miles. There is another home a couple of meters/miles ahead. I believe it eventually leads to a dead end. There are lots of walking areas, plenty of fresh air and the garden is behind this beautiful house. Below are random pictures of the wedding, the location, the dinner before the wedding, and our walk before the dinner.
Normally, I don't care for grass. Yet, on this sunny cool day, I didn't mind them. France, out in the country, where we were was similar in beauty. The groom started to expand their garden and added several plants for the season. I was surprised there wasn't more bugs or mosquito.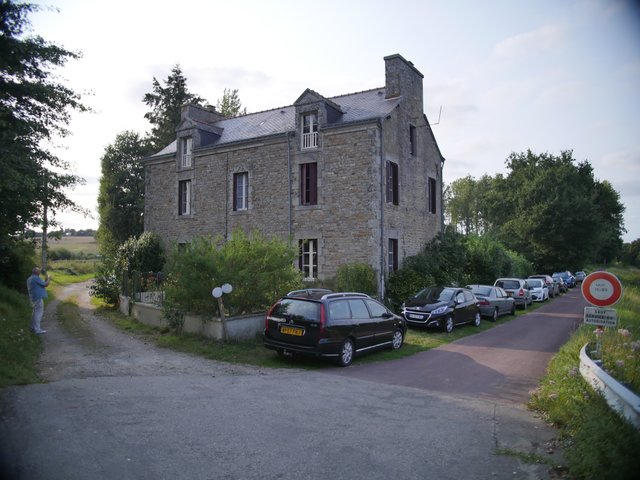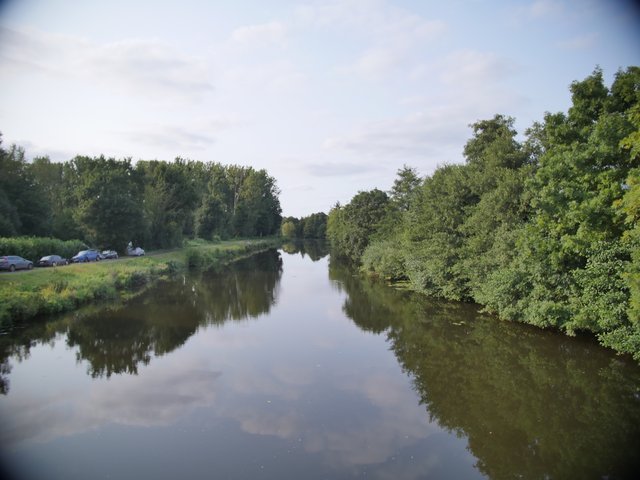 Music & Dance
The family was so lively, but the little ones stole the show.
@lindahas and I did our best to keep up with the kids dancing the night away. I love the dance floor. I had hoped the English gentlemen were more willing to dance. It felt like an episode from Pride and Prejudice when Mr.Dracy refused to dance even though there was more than one young lady without a partner. The quote goes something like that, right?!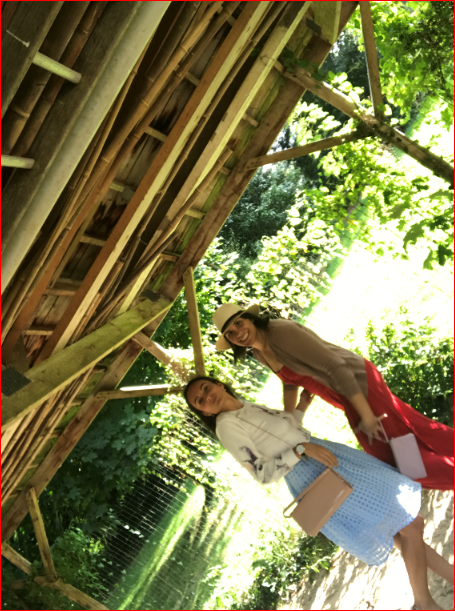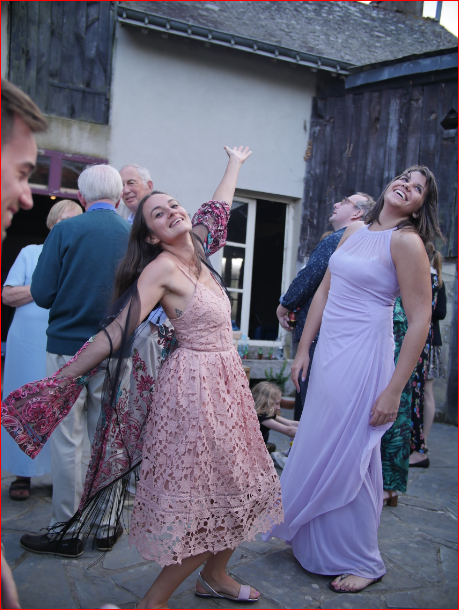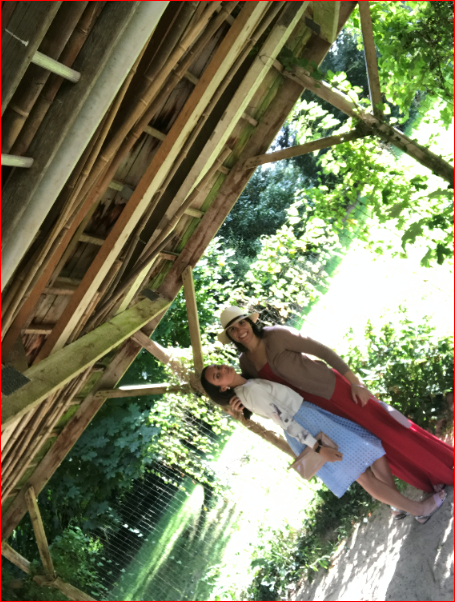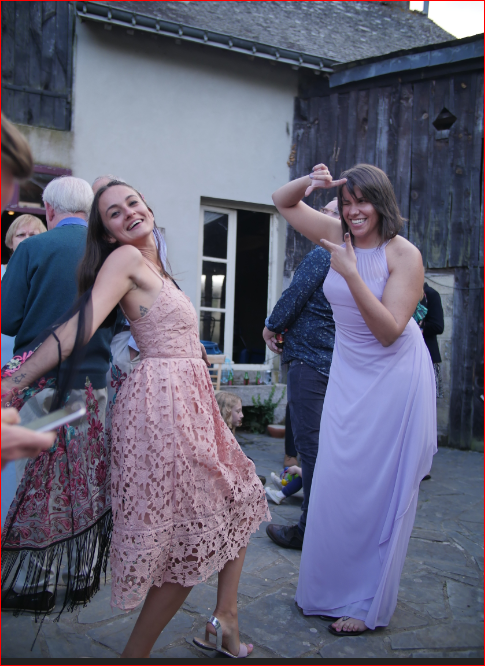 The day before the wedding
More castles, more gardens, then the dinner party.
We were so grateful for the groom inviting us out to dinner the night before. It was the first time we would all meet and we would also meet some family members before the wedding. Which was such a blessing, they were so funny and sweet. There were about three Linda's and one Belinda. The next day at the wedding it was nice to see some familiar faces.
Faces that went out of their way to make us feel welcome, part of the group, and fed. The bride and groom went above and beyond to accommodate the vegans. During the dinner, the hotel/restaurant made us an extra plate of potatoes to make up for the meat. On the wedding day, I think the bride herself made vegan patties that were delicious.
it was so thoughtful. It was so delicious. We were smiling from ear to ear at all the fun we had. I might have broken a new record of seven to nine glasses of wine. No hangover, a little more than tipsy, and such great company.