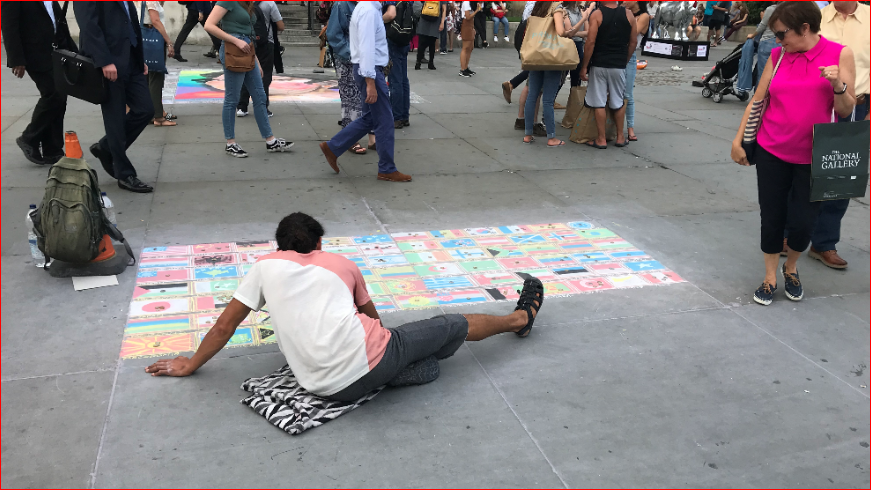 I made up a game.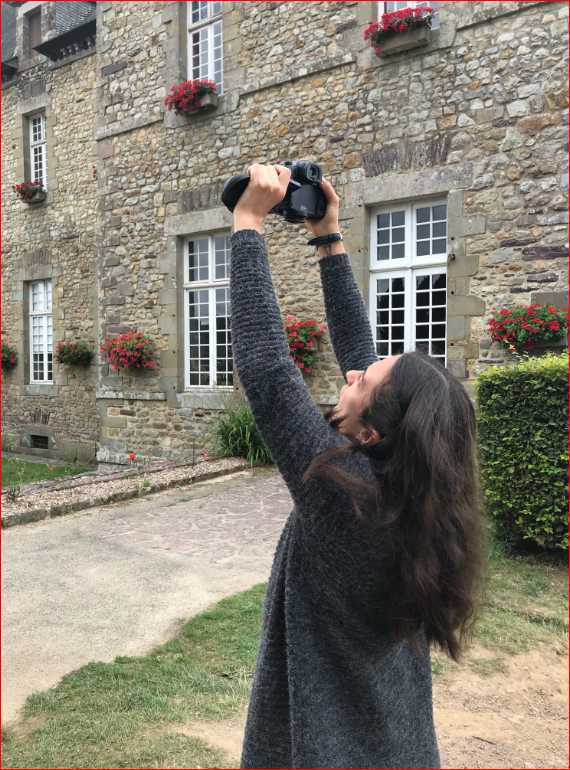 During the World Cup, someone mentioned to me that you can always spot a Brazilian flag at a soccer/football game.
Regardless of which team is playing, regardless of which country is playing, someone somewhere will have a Brazilian flag hanging.
More so, you can usually always spot one at any major event.
Is it true, though? Can you really always sport one?
Would it be challenging to find if I started to look or would it just pop out at me? Well, it only took me finding the first one. The first Brazilian flag, I spotted was in Vance, France. In a very cute tea shop where I also found my mug. From then on, it the Brazilian flag just popped out everywhere I went.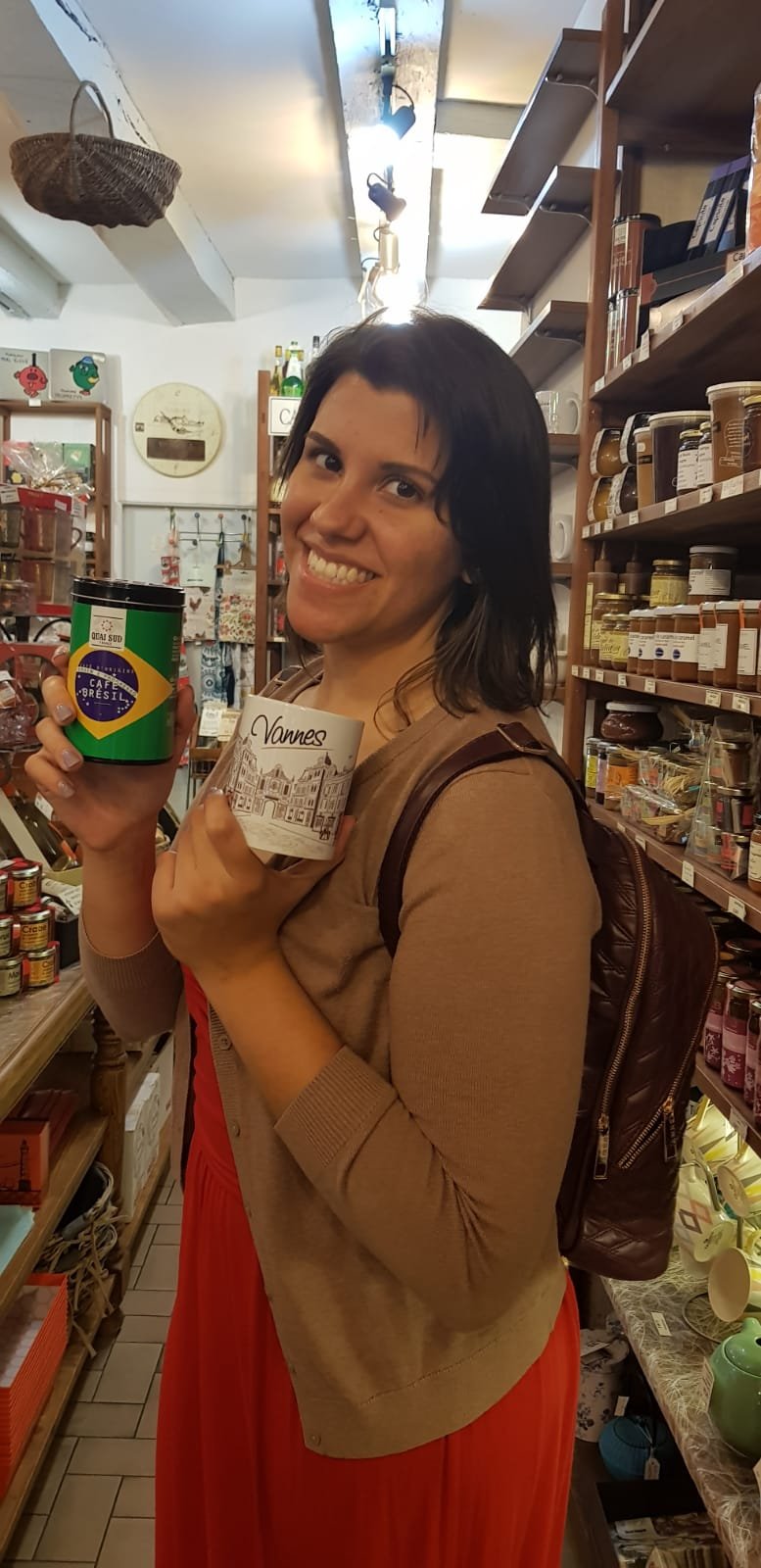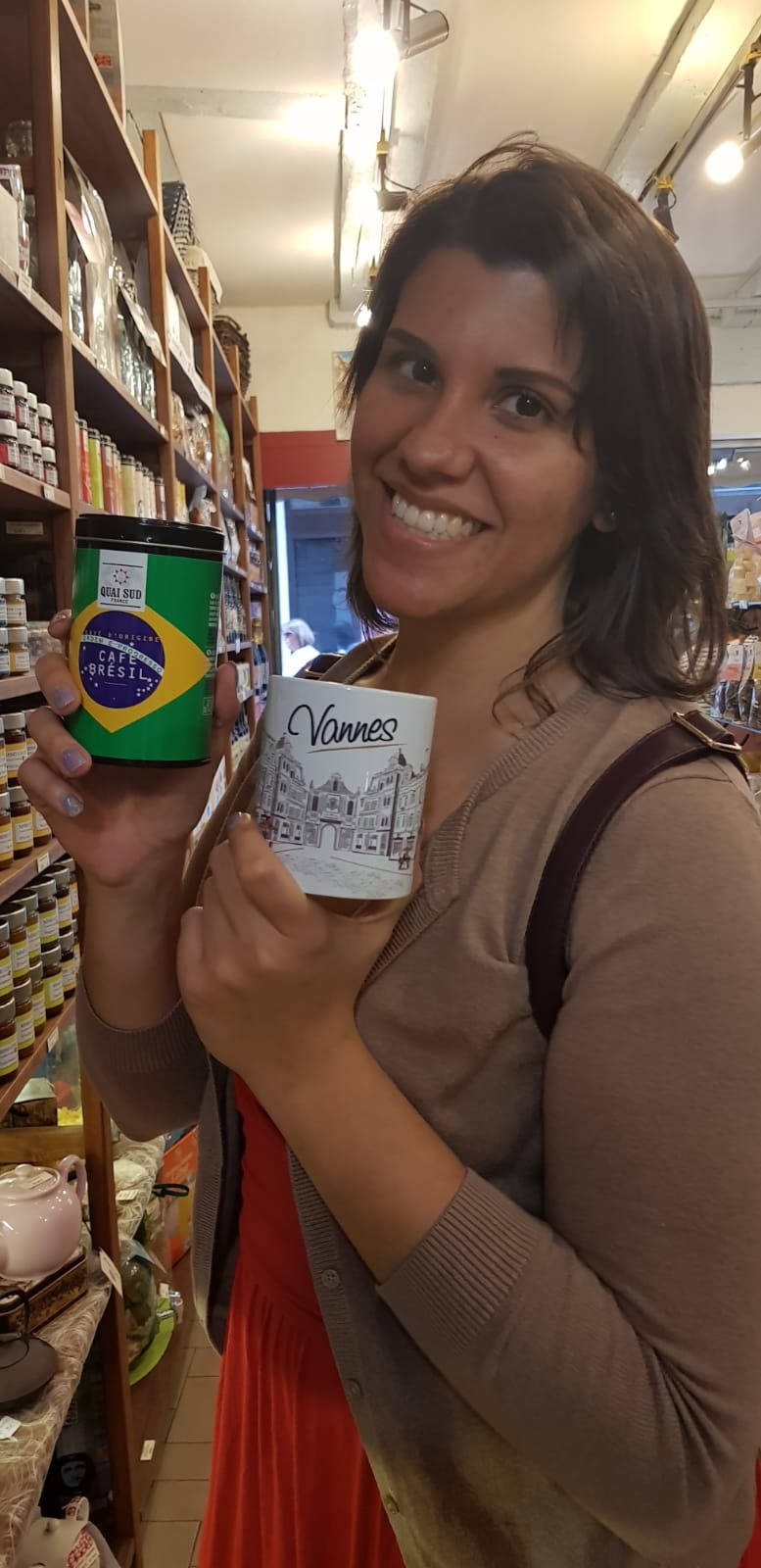 ---
Remember, that cool pub I went to?
They didn't have any Brazilian flags, but they did have money from around the world. Of course, I spotted the Brazilian currency called real.

---
No more flags in France, but London had a few...
I didn't find anymore in France and even forgot I was playing this game. Until I arrived in London. Can you spot them in the pictures below?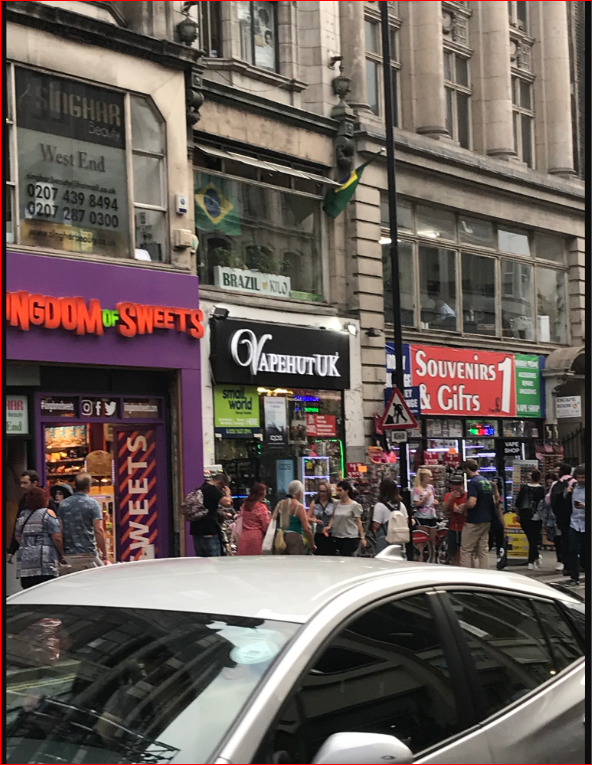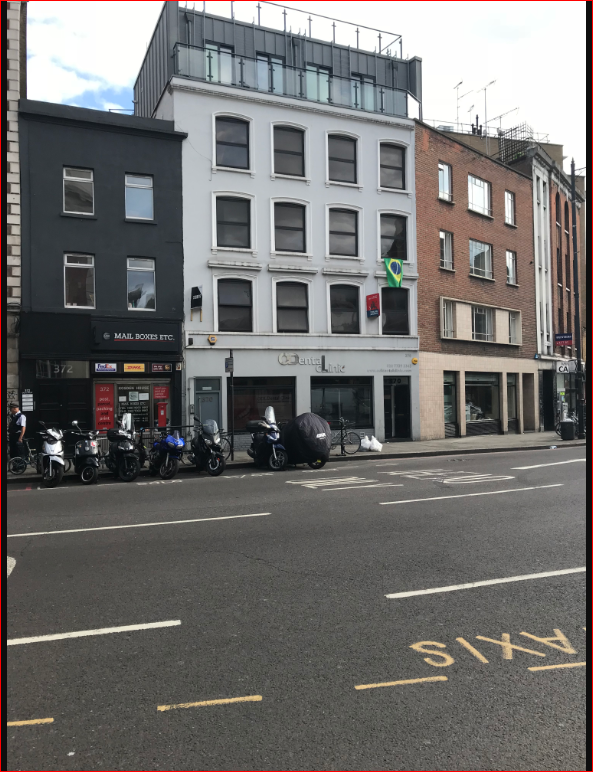 ---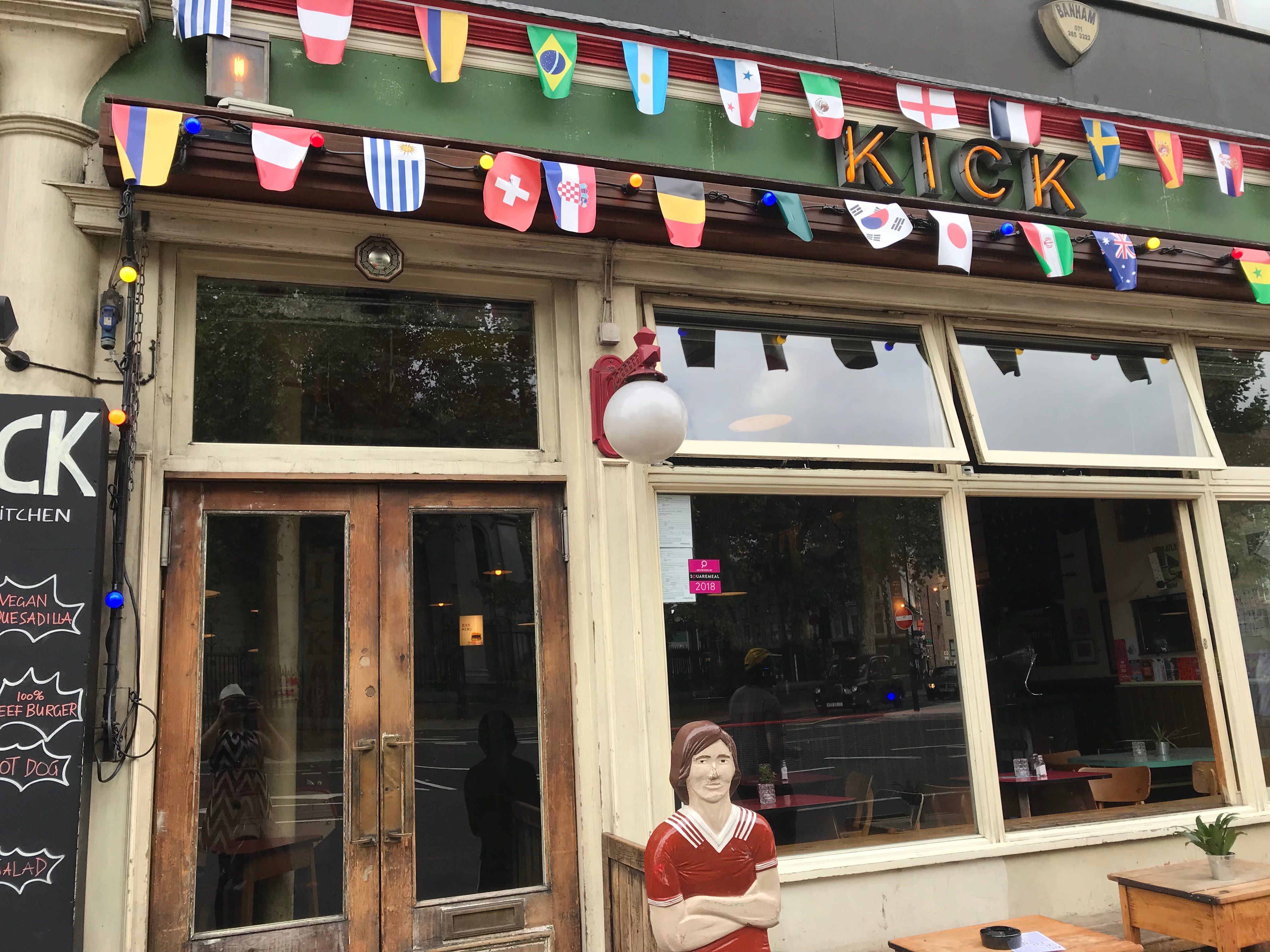 ---
Portugal is close, but Brazil isn't. Why so many flags?
As I mentioned, in my post called, London with stix I was shocked by how many Brazilians were in London. Mind you, Portugal and Brazil both speak Portuguese. However, they sound and pronounce words very differently. Everyone I either met or heard spoke Portuguese from Brazil, why is that? What were they doing in France and London?
I don't know how many Brazilians live in Europe or what brought them there. To them, it wasn't odd or out of place to be there. Maybe I just need to travel more to see that people from around the world live around the world. Here I thought I was the only one in a melting pot state. The flag game ended once I left the city of London and went Kidderminster.
Perhaps it was time for a new game?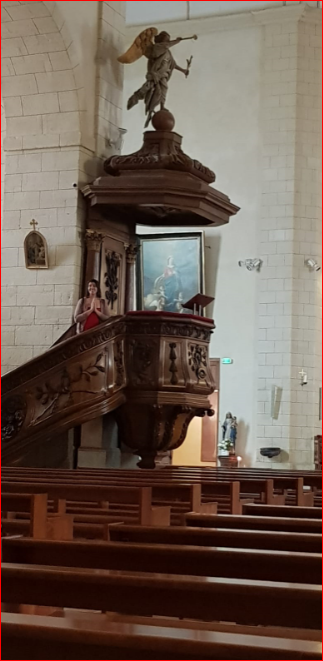 In London, pants mean underwear like panties. instead, they refer to pants as trousers. I remember a funny post, @gmuxx wrote about What to expect when traveling to the US. There was another one he wrote about our gasoline or petrol being gas.
It never dawned on me that we shorten our the world and therefore change its entire meaning.
With this newfound realization, I was laughing out loud while reading his post. I just spent thirty minutes on his blog searching for the post and couldn't find it. I also noticed how many posts I've missed. Sorry! If you know which post I am referring to, please post it in the comments. That one needs to be saved.
So, this new game.
Can you spot the English? Doesn't work as well, but did you know cigarettes in London are called fags? Stix mentioned it to me, pointed out a sign, and said now you know.
If anyone asks you for a fag, they mean cigs.
Also, some people refer to fried potatoes cut in a rectangular shape as french fries. The French do not, nor do the English. French fries to the French are potatoes. in the USA as Muxxy mentioned in his post, crisps are chips, chips are fries. Doughnuts are donuts and jam is jelly.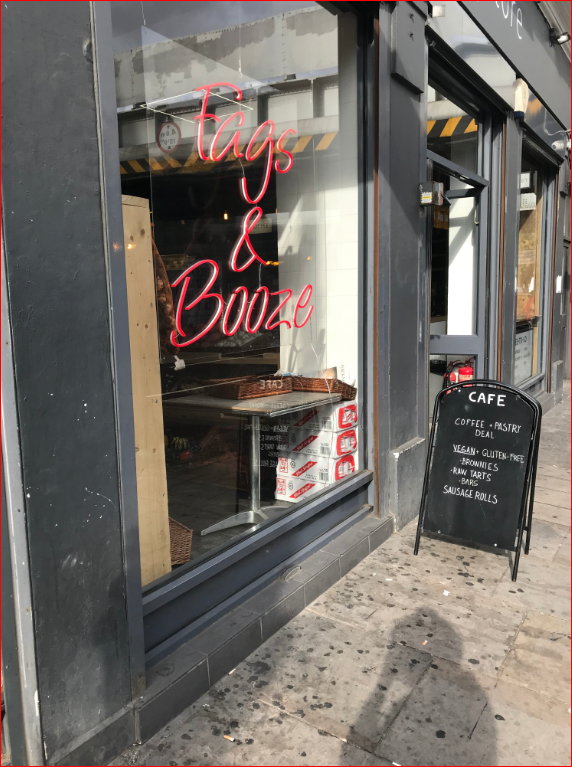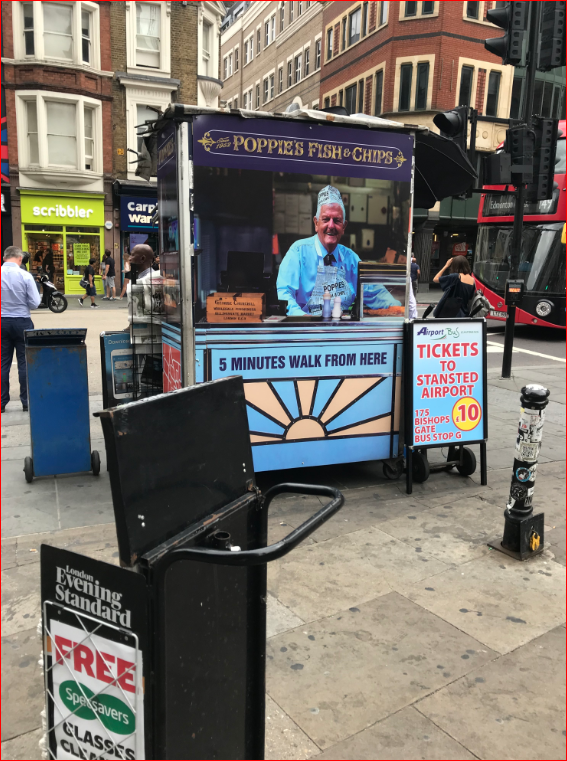 ---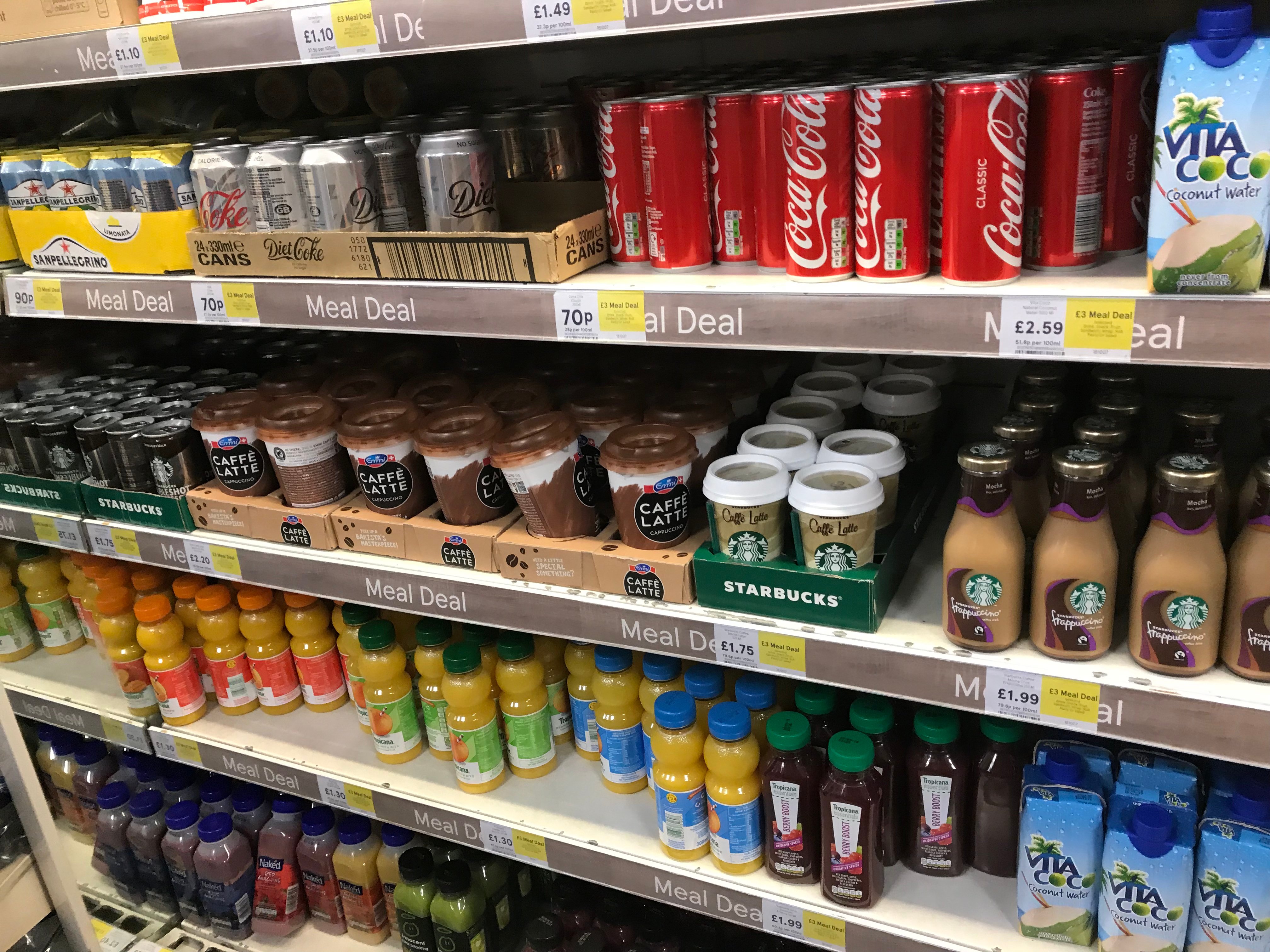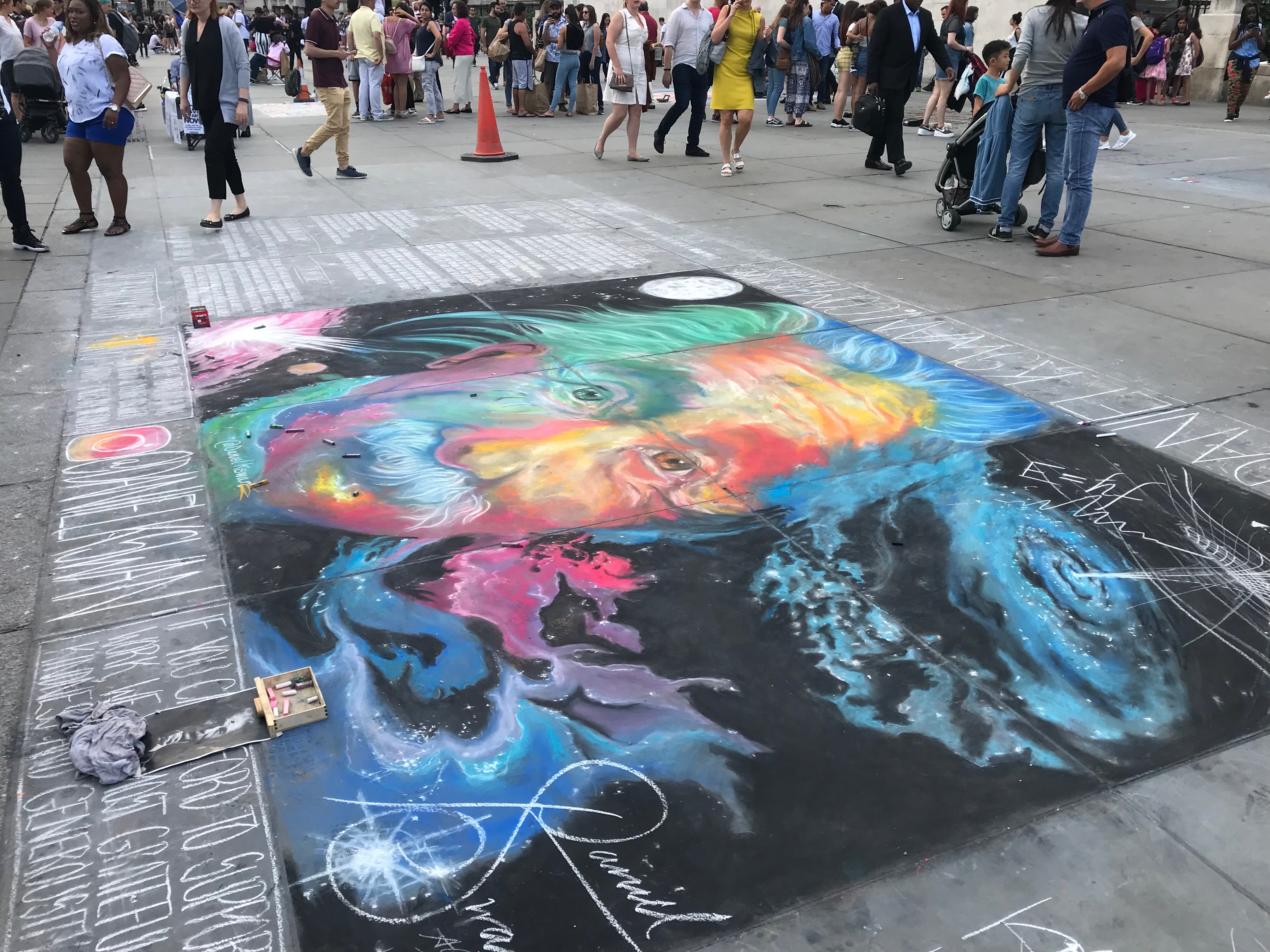 ---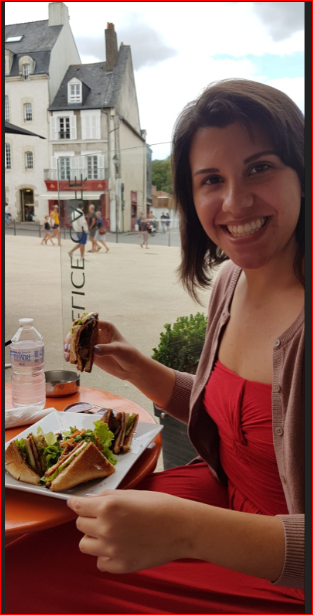 Language difference and food quantity.
Apparently it is common knowledge that Americans overeat.
It's true, we eat so much so often and fried. I thought I was going to be hunger in Europe, but the portions are pretty reasonable. I was shocked to see the coffee cup size at restaurants and grocery stores. They have completely misunderstood the large and size portions.
Pizza was a normal large size

Pasta was a normal medium size

Coffee was as expected, but I still wish they gave me more!

My favorite meal in France were these veggie sandwiches. The ice vanilla coffee was delicious too.
I did expect the food to be different, smaller portions, but I thought it would have more flavor. Enough about food and strange sights, when in France make sure to see the castle and buy a hat from a hat shop.
---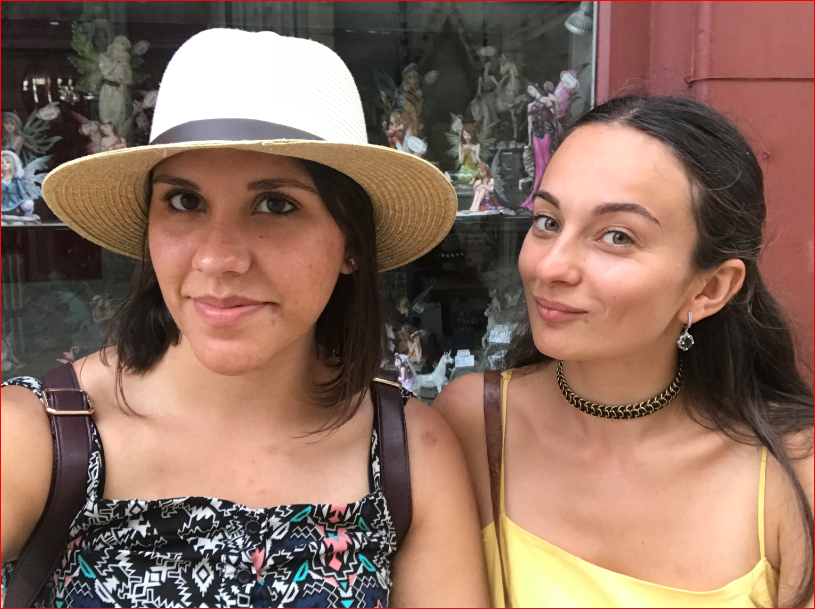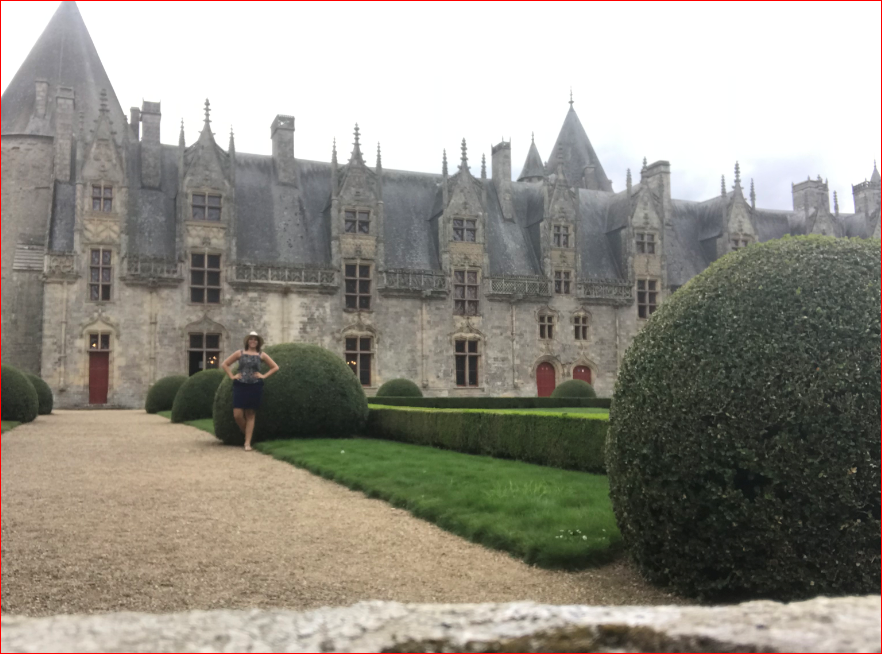 ---
Thanks for reading, upvoting, and commenting!
Love always,