Last class at UNIMET English School
Hi my dear stemians friends , I decided to write in English this post, because I´m so happy of finishing the English Course at Metropolitana University (UNIMET) in Lecheria, Venezuela.
I wanted to share with you this achievement, and also share a picture of my classmates, the day we had our last class. We had a lot of fun, it was a blast, I met very smart kids, and the teachers of UNIMET are so dedicated I aprecciate a lot their work.
I´m very fond of teacher Myriam, she has thirty years of experience teaching English; and my last term teacher was a 20 years old young lady named Diana, who is very soon traveling to Argentina, I wish her succes in that new chapter of her life, my classmates were most Engineering and Med students from UDO University, with a brigth future ahead, I wish them a lot of sucess.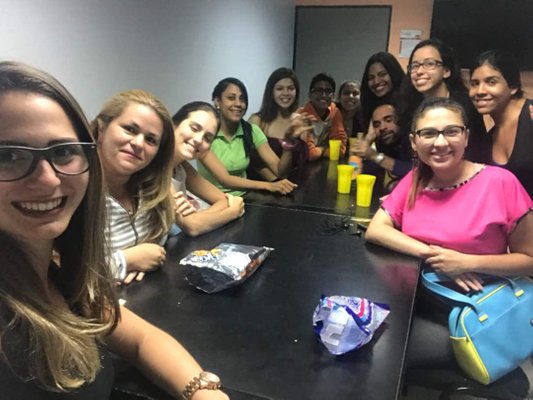 I know my English isn´t perfect, and I still have a long way ahead, but so far I´m happy with the results. The Graduation Ceremony is in July, so I´ll post some pictures of that day.
I am the second one on the letf.
The picture was taken by my classmate Vanessa with her Iphone 7.
Katty