We prepared ourselves for this day to come but it's not enough not to feel pain for our grandfather's death.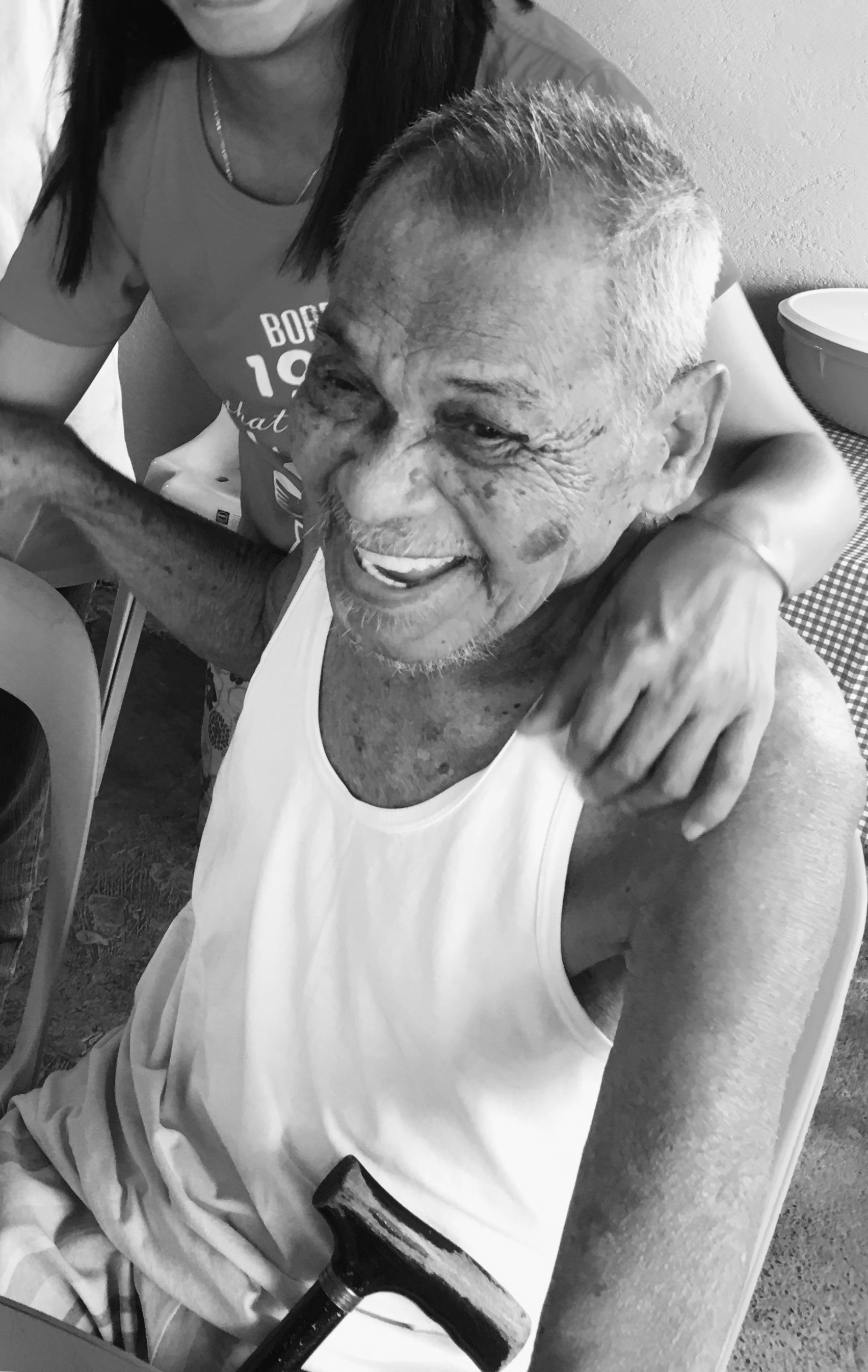 It was 9:30pm UAE time (1:30AM Philippine time) that I opened my Twitter account that made my world stop for a while. I don't want to believe that the post is true, no active in messenger to ask and no card for a long distance call. Still hoping that it's not true but who would make death as a joke?
I can't sleep thinking about my grandfather, I'm afraid to open my mobile to get confirmations from my relatives. I know deep inside that it's true but I just can't accept it at that moment.
Last year, I went home and visited our relatives in Davao. As we entered the house, tears were pooling in our grandparent's faces at the same time smiling to see all of us.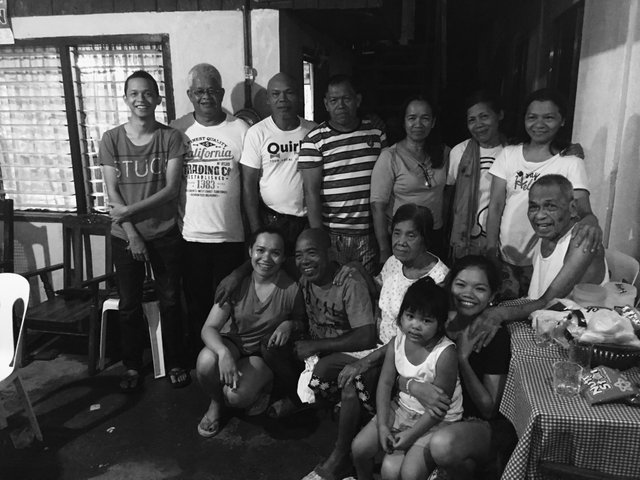 I had a heart to heart talk with my grandfather at that time, he would not let go of my hand as we were talking. Even if he was the one who is sick and weak, he was more worried about me being away from my family. He asked me about my future plans and told me to just go home in the Philippines with them.
He was a grandfather who sends messages and calls his grandchildren every now and then. His messages were always in english and all capital letters, he's really the sweetest and amazing. He would always make sure that we are all okay.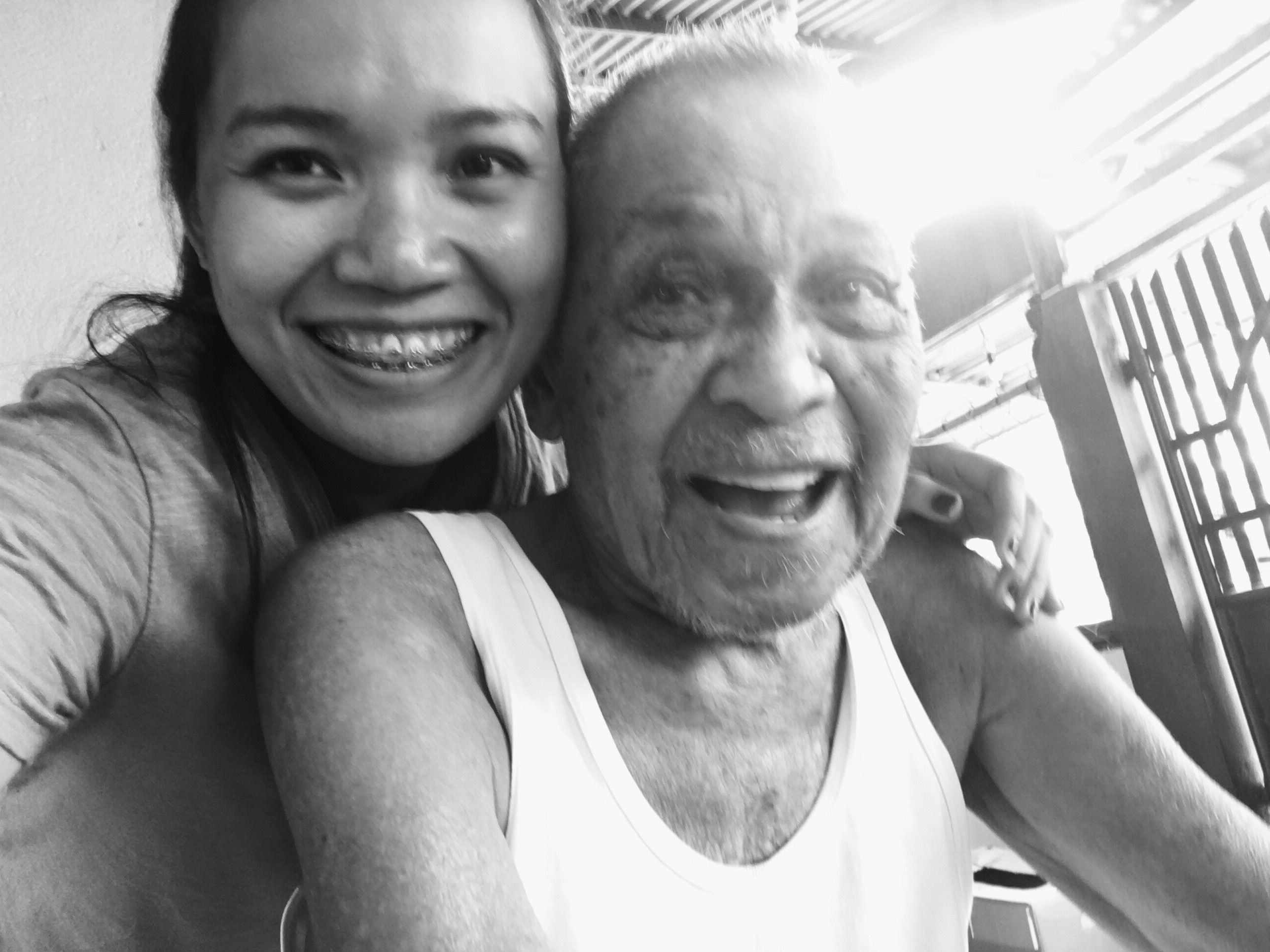 He was and will always be our hero and our grandmother's till death do us part love and home.
It's so painful that in times like this, I can't go home even if I want to because I'm working abroad and my colleague is on vacation.
Even if I want to hug my family for comfort, all I can do is pray for everyone.
Even if I want to say my last words for my grandfather, all I can do is whisper it through prayers.
Even if it's painful, all I can do is accept and be happy for he is now with God and will not feel pain anymore.
I'm just lucky that I showed my grandfather how I love him and blessed I am to be his granddaughter. To those people who are not in good terms with their loved ones, always remember that we don't hold our time in this world. Let's not wait for death to come before we can tell our loved ones how thankful we are for their lives and how sorry we are for all the bad things that we've done.