I have reached 4 weeks of my 8 week plan on The Blood Sugar Diet i have 4 more weeks to complete but i have had a day off as was going out so after losing 1st 7lbs and nearly 10 inches i decided to have a treat day.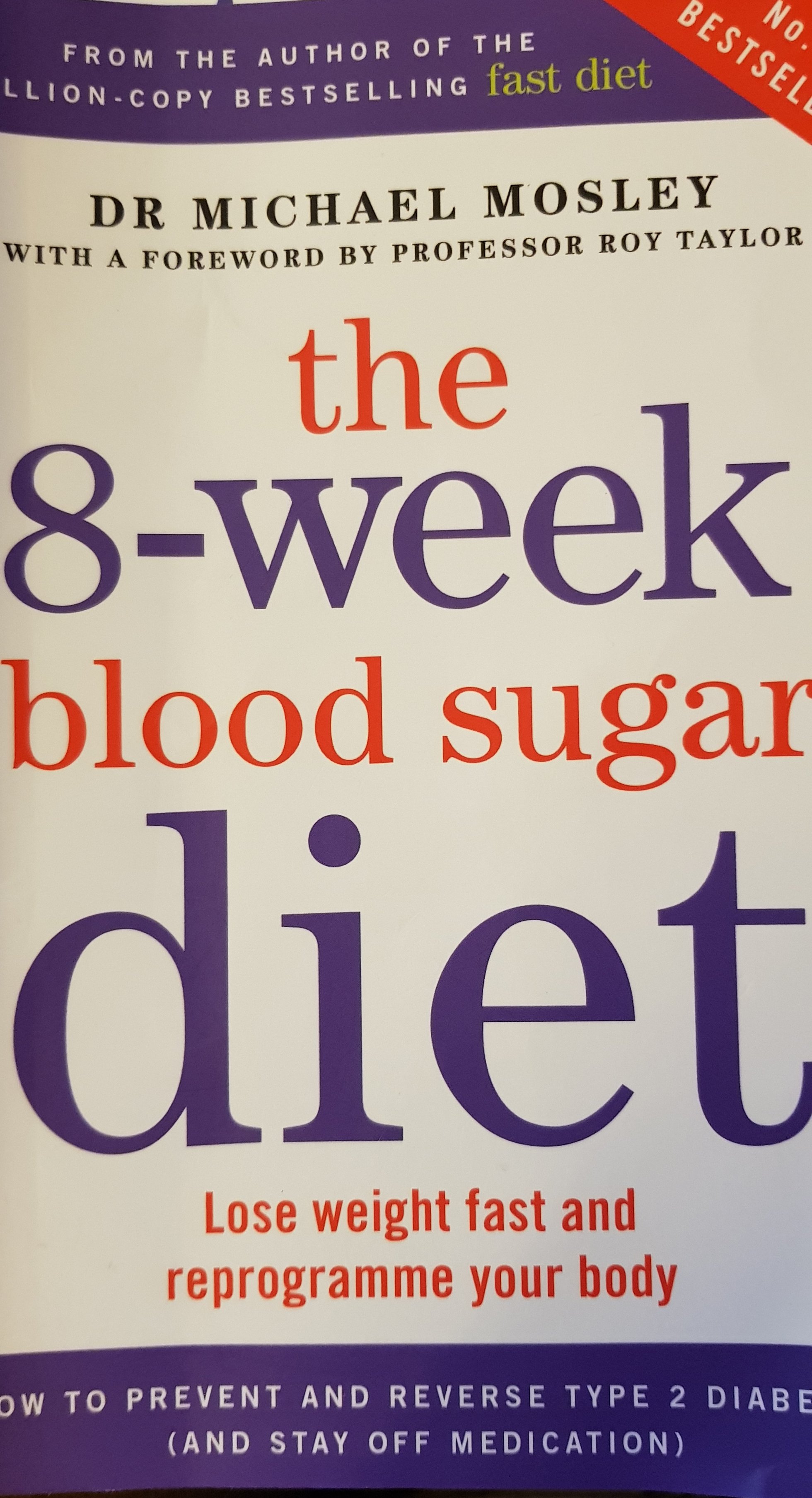 Today I am back I plan with no more treat days, i intend to be strict with myself for the rest of the plan. That means making a plan with meals, counting every calorie and sticking to the instructions in the book.
I need to do some batch cooking, i find making a list of what meals i intend to have then do an online shop chosing all the ingredients i will need. I also need too switch up my meals adding a few other recipies to keep the plan interesting.
I have a few favourites which i have stuck with but for my last 4 weeks i will add new recipes and ingredients to make the last 4 weeks different from the first 4 weeks.
I keep a journal of what i eat and the calories top make sure i don't go over 800 calories.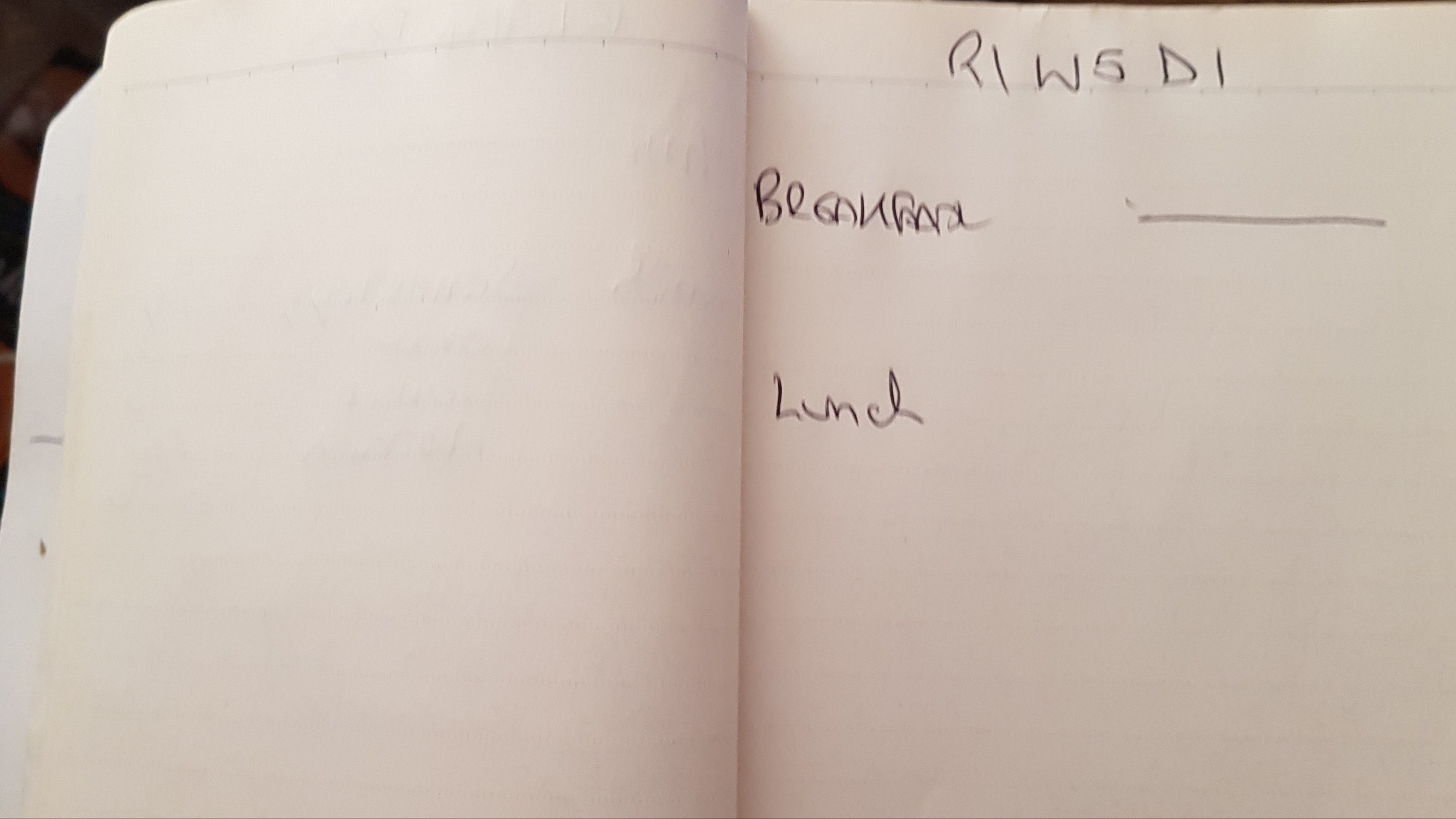 This is R1W5D1 which means Round1 Week 5 Day 1.
I now need to go make some lunch as I'm starving.
Scrambled egg with sliced Tomato. YUM And drinking lots of water.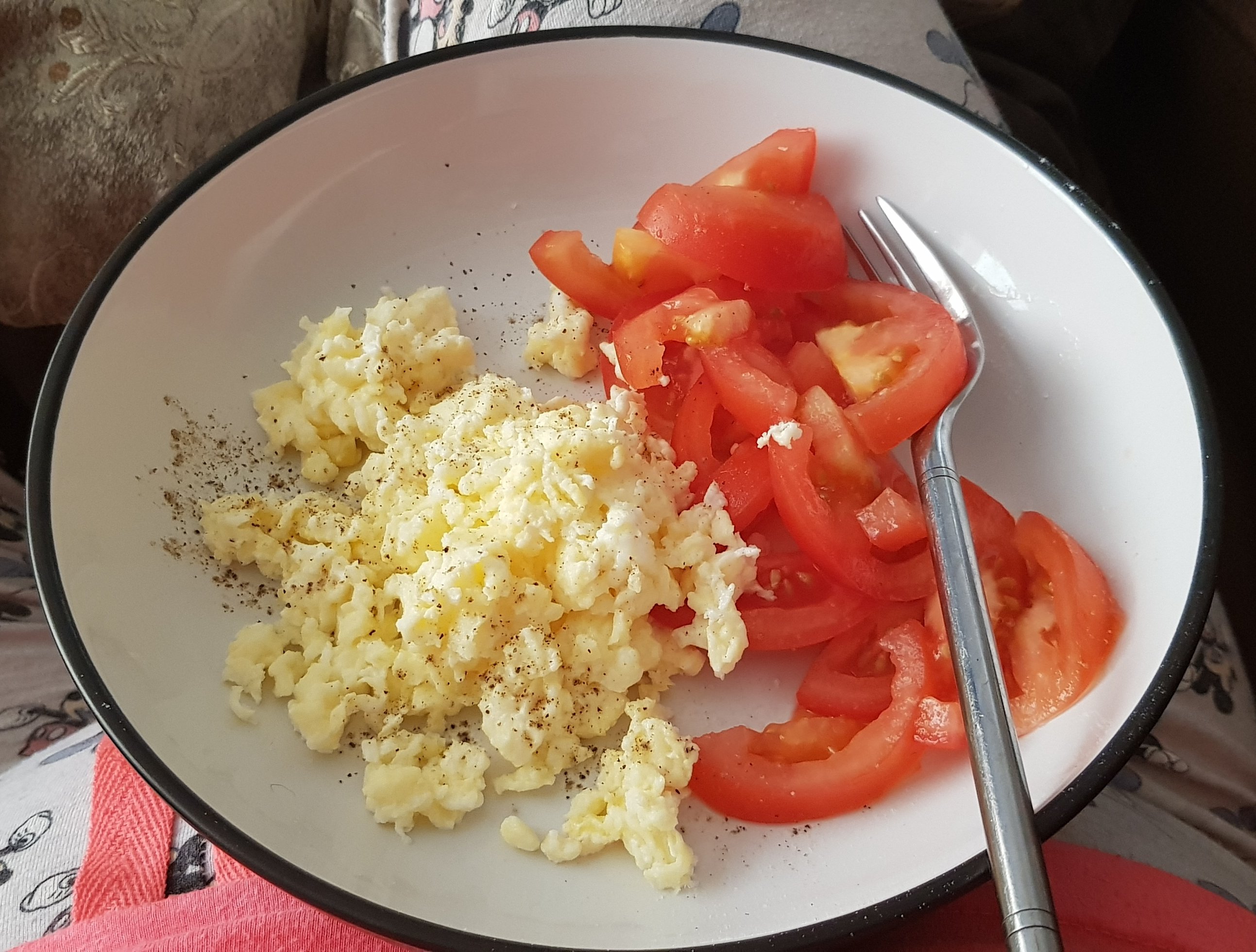 </center


Thank you son-of-satire