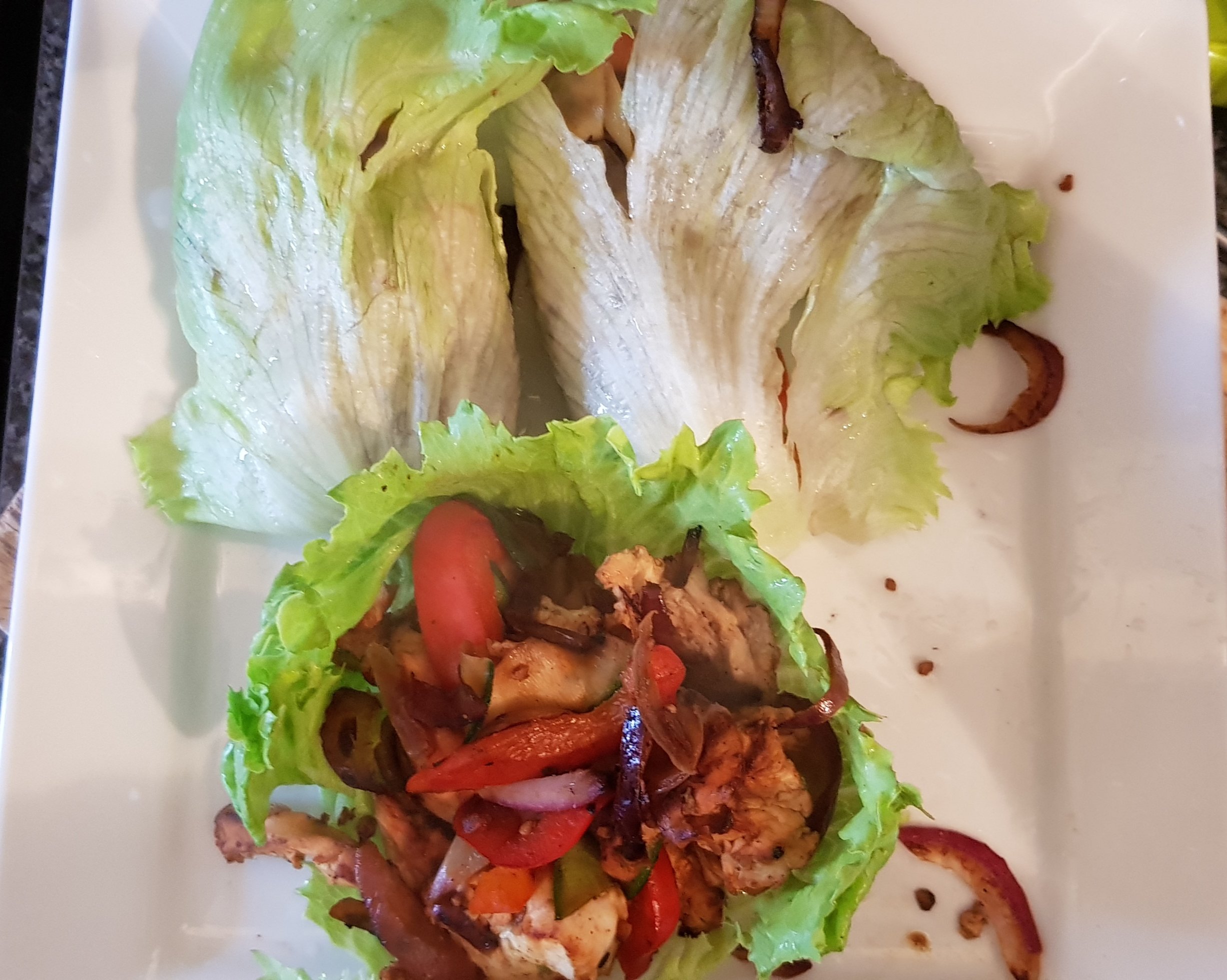 I am still working hard on my diet. This is week 5 of THE 8 WEEK BLOOD SUGAR DIET. I have had a few treats over the last week so the weight has stuck so I'm back on with more motivation for the last 3 weeks.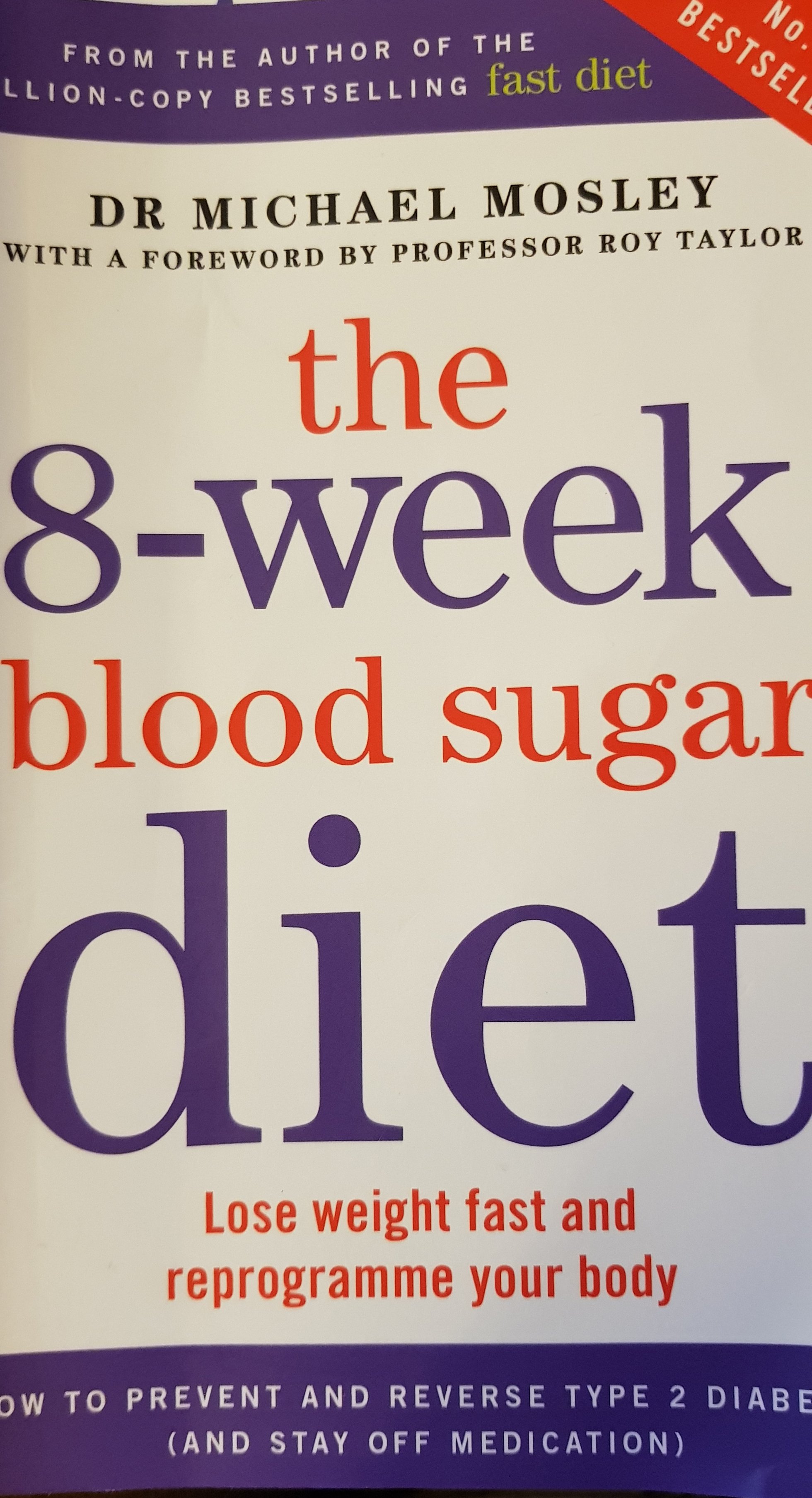 One thing i have had to do is change up the diet as cooking and eating the same food soon becomes boring.
I haven't ate much today as wanted to save most of my calories for my tea. I had 2 poached eggs with a few strips of grilled halloumi cheese then for tea i made Lettuce Leaf Chicken Wraps.
INGREDIENTS
1 Small Chicken Breast thinly sliced
1 Small Red Onion sliced
1/2 Red Pepper sliced
Cougette. Thinly sliced
Garlic
Morrican Spices
Salt
Pepper
Olive Oil
Lettuce Leaves. Iceberg Lettuce.
Fry the Onion, Garlic, in the oil until onions are soft then add Sliced Chicken, cook until Chicken is done then add Red Pepper & Courgette slices stir then add Spices, Salt & Pepper then keep stirring until The Pepper and Courgette have softened.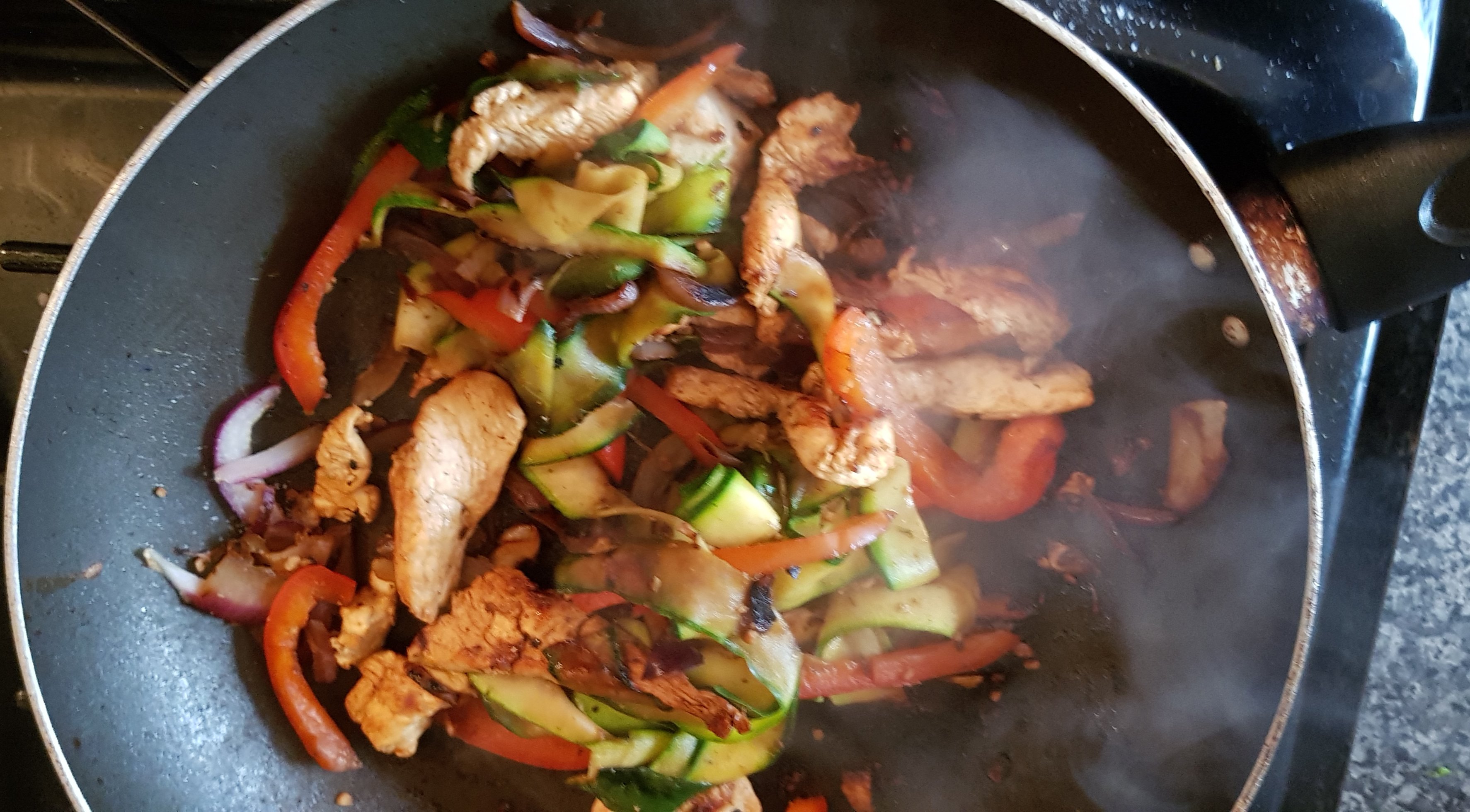 Wash and towel dry your lettuce leaf then place on a plate. Add a good amount of the ingredients.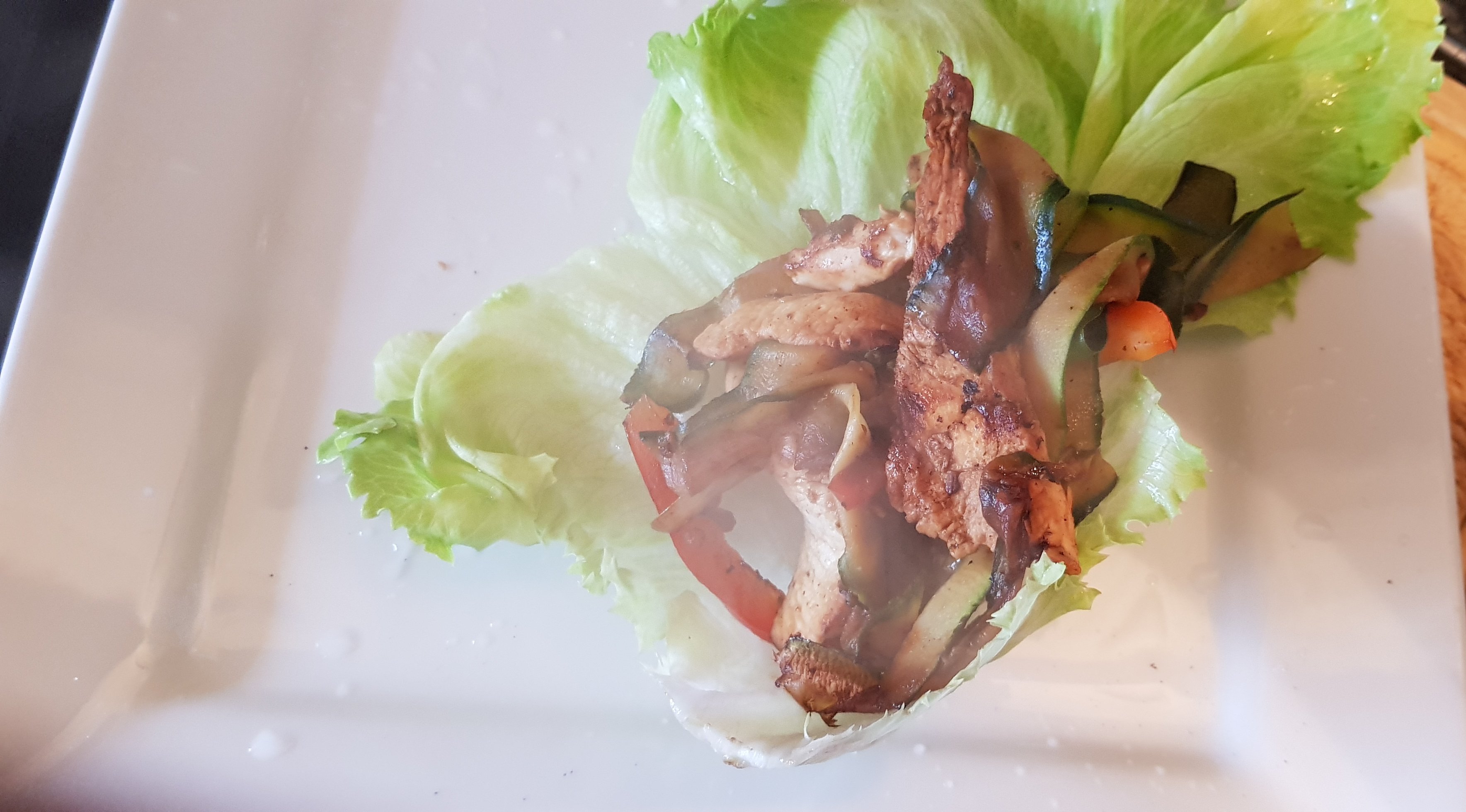 Then wrap, continue filling the leaves. You can add a small amount of grated cheese if desired.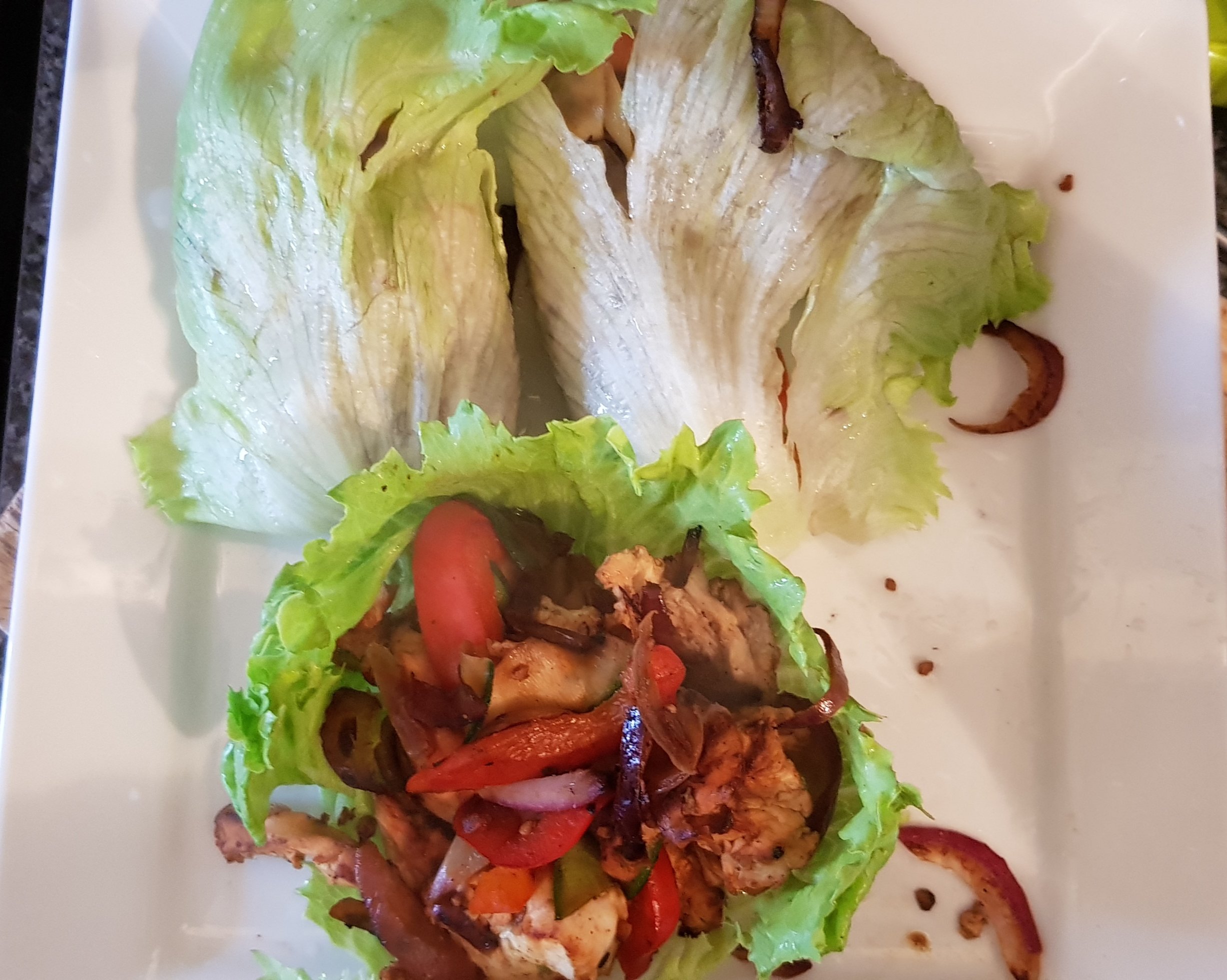 I thoroughly enjoyed these, they were easy to handle and very tasty. Using the Lettuce Leaves instead of Tortilla Wraps cuts down on the Carbohydrates you use. The lettuce leaves hold the food quite well along as you don't over fill them.
I was very surprised to find this only cost me 300 calories so still have 200 calories for my supper.


Thank you son-of-satire