Gdy zwykła woda nam się znudzi, warto dodać do niej parę plasterków cytryny. Poprawi to nasze zdrowie i wpłynie na nasz organizm.
O poranku pobudza lepiej niż kawa – orzeźwiający smak cytryny może działać pobudzająco. Więcej energii życiowej wynika również z prawidłowego nawodnienia organizmu.
Pomaga zachować skórze młody wygląd – witamina C obecna w soku z cytryny to jedna z witamin młodości.
Uczestniczy w produkcji kolagenu, poprawia jędrność i napięcie skóry.
Chroni przed przeziębieniem – badania pokazują, że dodatkowe dawki witaminy C są skuteczne w ochronie przed infekcjami jedynie w wypadku jej niedoborów w organizmie, co obecnie występuje rzadko. Może jednak działać efekt placebo.
Odświeża oddech – wypicie szklanki wody z cytryną pozwala pozbyć się zapachu wyrazistego dania lub alkoholu.
Łagodzi zgagę – kwaśny napój może wpływać korzystnie na czynność mięśni zwieracza przełyku i poprawiać ich zamykanie.
Pomaga w walce z zaparciami – wypicie na czczo szklanki wody z cytryną pomaga wielu osobom wyregulować rytm wypróżnień.
ENG
When ordinary water we get bored, it's worth adding a few slices of lemon to it. It will improve our health and affect our body.
In the morning it stimulates better than coffee - the refreshing lemon flavor can have a stimulating effect. More life energy also results from the proper hydration of the body.
Helps to keep the skin young - Vitamin C present in lemon juice is one of the vitamins of youth.
Participates in the production of collagen, improves skin firmness and tension.
Protects against colds - studies show that additional doses of vitamin C are effective in protecting against infections only in the case of deficiencies in the body, which is rare now. However, the placebo effect may work.
Refreshes the breath - drinking a glass of water with lemon helps to get rid of the smell of a distinctive dish or alcohol.
Relieves heartburn - sour drink can have a positive effect on the esophageal sphincter muscles and improve their closing.
Helps fight constipation - drinking a glass of water with lemon on an empty stomach helps many people to regulate the rhythm of bowel movements.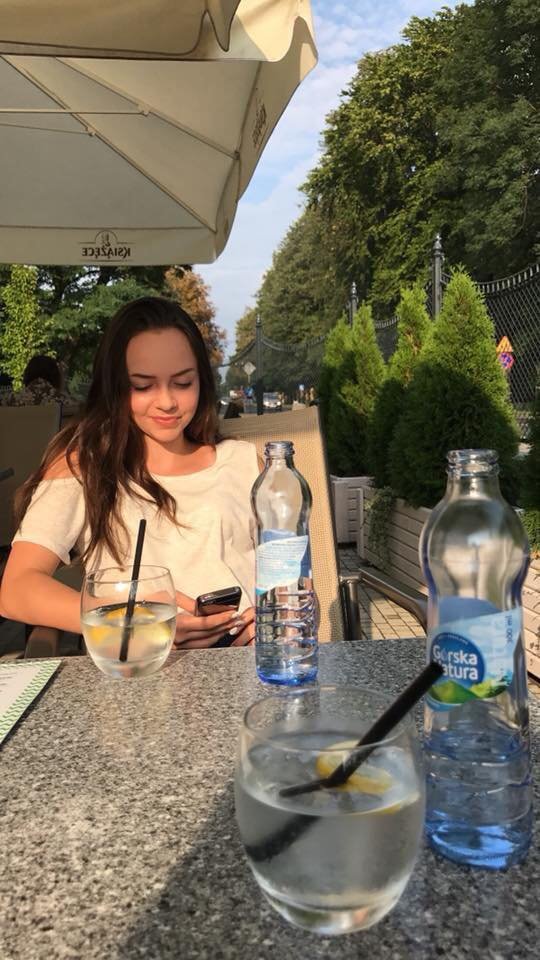 Warto pić wodę z cytryną :) Worth a drink of water with lemon :)