My grandmother was not able to make it to our baby blessing two weeks ago, so we visited get this weekend. She asked if we wanted to go to the parade today.
Parade?
Utah has a unique state holiday called Pioneer Day. It commemorates the arrival of the Mormon Pioneers (the first white settlers of Utah) in 1847.
We thought that might be a fun outing, so off we went. Baby handled it really well, except for when the local militia fired a salute with their rifles and it woke her up. She was still pleasant and smiley, but fussy when the fire trucks all passed with their sirens.
Still it was a good outing overall.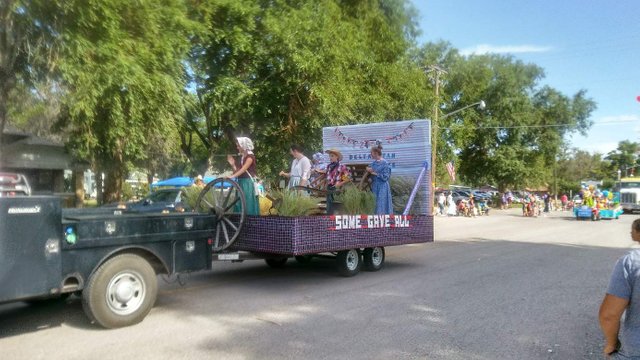 Posted using Partiko Android