Puerto Rico has been in dire stress and Tesla restore reliable electricity at San Juan's Hospital del Niño (Children's Hospital).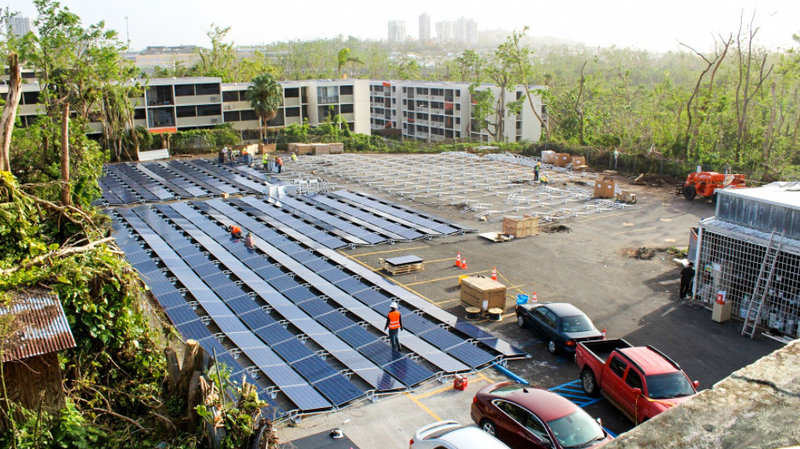 photo credit : NPR
As we all know Puerto Rico was recently hit by two powerful and very destructive hurricanes in September. Hospitals lost power and mayhem broke loose. Tesla Founder, Elon Musk decided to make a change about that.
Puerto Rico Gov. Ricardo Rosello spoke to Elon Musk and in less than a month of Puerto Rico Gov. Ricardo Rosello tweeting about the good vibes from their conversation, Elon Musk makes good on his word.
I wonder how Donald Trump, United States President said as well as his team when the Tesla company saved many lives in Puerto Rico by regenerating power for them and all islands hit by the devastating hurricanes. But one thing is for sure... They saved lives.