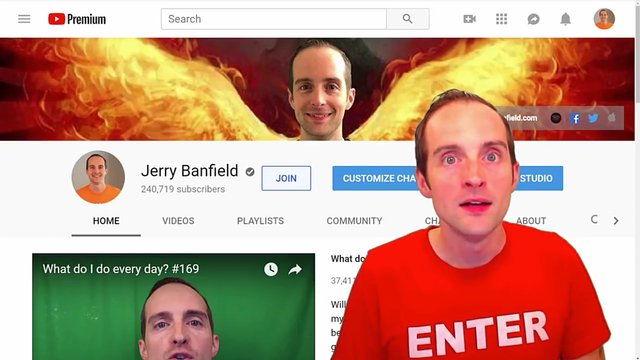 How do we learn to tell the difference between a good idea and a bad idea?
What works, especially as a blogger, an entrepreneur, a video producer or an influencer?
How do we tell the difference between temptation in something that seems like a really good idea today, but tomorrow we will wish we hadn't done it, versus an idea that truly adds value and that we will look back on and say, "I'm really glad I did that."
TEMPTATION vs INSPIRATION! How to Tell the Difference?
If you would like to avoid the next big pitfall, if you would like not to get sucked in by that next seemingly great idea that suddenly you wonder how could that have seemed like a good idea a while later, will you please watch all of this new episode of Happier People Podcast because the story I'm about to share with you is one I just went through in the last 24 hours and it's a skill I'm just learning that you can learn and it will save a ton of time and energy and hassles if you are anything like me?
If you will enjoy reading and contributing to the discussion for this post, will you please join us on the YouTube video below and leave a comment there because I read and respond to most comments on YouTube?
This idea I recently had, was another great idea.
My great idea was to start running a contest on my YouTube channel where I would give $20 away on every single video.
I'm not doing that because this idea did not pass the system I'm giving you here today, which I also just came up with after having made the mistake a bunch of times already.
How do we differentiate temptation versus inspiration?
Maybe that should be the title.
"How do we tell the difference between temptation and inspiration?"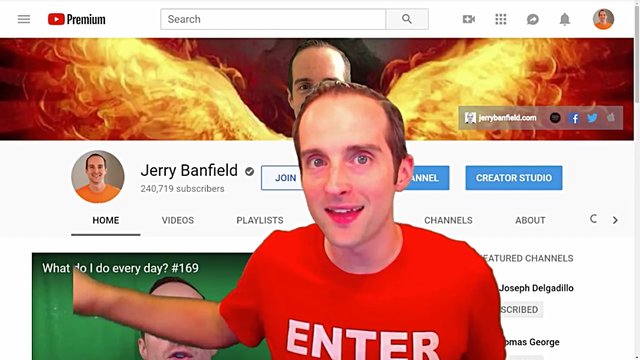 Here's the difference.
Read more on my website at https://jerrybanfield.com/temptation-vs-inspiration/.
Love,
Jerry Banfield
https://jerrybanfield.com/
https://jerrybanfield.com/blog/
https://jerrybanfield.com/books/
https://jerrybanfield.com/contact/
https://jerrybanfield.com/freecourses/
https://jerrybanfield.com/masterclass/
https://jerrybanfield.com/partners/
https://jerrybanfield.com/podcast/
https://jerrybanfield.com/resources/
https://jerrybanfield.com/steem/
https://jerrybanfield.com/twitch2019/
https://jerrybanfield.com/wirecast/
https://jerrybanfield.com/youtube/
https://jerry.tips/emaillist1017
https://jerry.tips/songsbyme
https://u.jerrybanfield.com/
https://www.facebook.com/jbanfield
http://itunes.apple.com/podcast/id915442105
https://www.patreon.com/jerrybanfield
https://soundcloud.com/jbanfield
https://teespring.com/stores/jerrybanfield
https://www.twitch.tv/jerrybanfield/
https://twitter.com/JerryBanfield
https://www.youtube.com/jerrybanfield