This is the fourth in a series of posts about the different kinds of roommates I have had over the years.
Each post will focus on a different kind of roommate.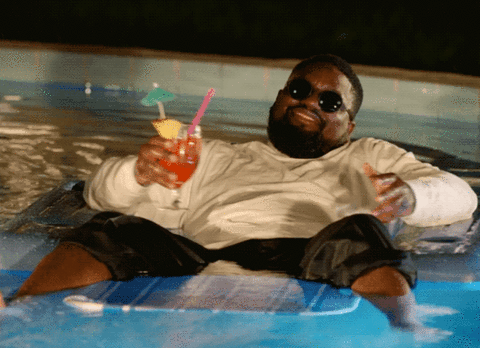 Source: Giphy.com
Roommate 4: The relaxed guy
After the alcoholic and the scammer moved out we needed another roommate.
It wasn't very hard to find one.
This guy went to church a lot and he was very religious.
He didn't drink much or do drugs or anything like that which was great.
In fact the only thing he really did was work and go to church and lay back on the couch and read books.
He never cooked or spent any time in the kitchen.
He didn't even have a TV so he wasn't making any noise.
He would have been the ideal roommate if we could have kept him for a long time.
Unfortunately for us because of his Christian nature he was looking for someone to help and he felt like we were doing good enough so we didn't need him.
I don't think I'll probably ever find another roommate that was as relaxed and easygoing as this guy.
The relaxed guy was my favorite.
Follow me @jeezzle