What Would Your Obituary Say If You Died Today?
What Would Your Obituary Say If You Died Today?
By Sheila L. Ferguson
What Would Your Obituary Say If You Died Today? I am inspired by my own grandfather's obituary. He passed away about a week ago. Yesterday his obituary was released via the funeral home taking care of his body right now. Let me share that first, as so to set a foundation for this thought provoking essay.
John Ferguson
1924-2018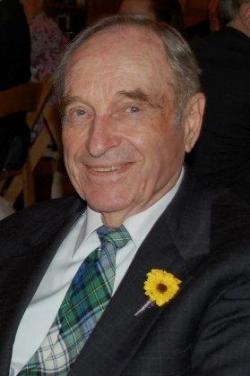 FERGUSON, John
It is with sadness that we announce the passing of John Robert Ferguson, devoted husband, beloved father, dear brother and kind friend, on January 12, 2018, at the Cape Breton Regional Hospital, Sydney, NS, in the presence of his loving family.
John was born March 11, 1924, in Homeville, NS, to William Allison Ferguson and Edith Hortense (Spencer) Ferguson.
He is survived by his dear wife of nearly 71 years, Mary "Mae" Archine (Campbell) Ferguson; children, Norma (Bob) Silverstein, Bob (Sheri) Ferguson, Margaret Ferguson and Glen (Beth) Ferguson; brothers, Donald (Effie) and Spencer (Carol) Ferguson; 70 plus grandchildren, great-grandchildren and great-great-grandchildren, of whom he was tremendously proud; and numerous nieces, nephews and cousins.
He was predeceased by son, Al (Vicki) Ferguson, daughter, Mary-lu (Jack) Nelson, grandson, Aaron David Silverstein, and sister, Edie (Bill) Phillips.
John began his working life as a farmer, but soon explored opportunities off the farm. These included a carpentry apprenticeship and learning foundry work, a trade which eventually took the family to Halifax. It was there that a friend became aware of John's exceptional persuasive talents and encouraged him to go into sales. This is where he excelled and spent the rest of his professional life, initially selling management consultant surveys with the George S. May Company in Halifax, transferring to their Connecticut offices, and eventually moving on to selling insurance with Great West Life Assurance Company in Hartford. Management positions with Great West Life took the family to Saint John, NB and Wilmette, IL. Another career move to National Utility Service, took the family back to Connecticut, where John worked until retiring in the mid 1980s. Even in retirement, John continued to do what he loved best, interacting with people, by running the key cutting department at a local Home Depot.
John was a devout member of the Church of Jesus Christ of Latter-Day Saints (Mormon), which he joined in 1951. Always a leader, he was instrumental in the establishment and growth of LDS congregations all over the Maritimes and New England. He not only built up congregations, he also helped build their meetinghouses, putting to use the foundry and carpentry skills learned in his early years. In conjunction with his church work, John became very active in the Boy Scouts of America and revelled in organizing camping trips and pancake breakfasts for the scouts.
John often referred to himself as a jack of all trades and master of none, but those who knew him marvelled at the extent of his expertise in so many areas. He was a chef, baker, carpenter, paper hanger, painter, plumber, mechanic, mason, roofer, gardener, arborist, butcher, weaver and so much more. He enjoyed a good pun, loved crossword puzzles, playing Scrabble and cribbage, horseshoes, berry picking and clam digging. John had a thirst for knowledge and loved to travel, making trips to Mexico, the Bahamas, Bermuda, South Africa, Madeira and Scotland. He was an avid outdoorsman, a great walker and could never resist petting any cat or dog that came his way. He will be dearly missed by his extended family, along with his frequent admonishment to "be good to yourself". 
A special thanks to all the staff of the An Cala Palliative Care Unit at CBRH for their tender and solicitous care of John and his family during his final days.
There will be a viewing on Saturday, January 20th from 1:00 pm to 2:15 pm, followed by a funeral service at 2:30 pm at the Church of Jesus Christ of Latter-Day Saints, 230 Evergreen Drive, Sydney. Interment will be at a later date at Black Brook Cemetery, Port Morien.
In lieu of flowers, donations may be made to the An Cala Palliative Care Unit at CBRH or Christ Church Memorial Fund c/o Gail Boutilier, 902-737-5483.
Words of comfort can be sent to the family at www.sydneymemorialchapel.ca or e-mail [email protected]
Source: http://www.sydneymemorialchapel.com/obituaries/122377
---
Sheila Louise Ferguson
September 17 1981- January 18 2018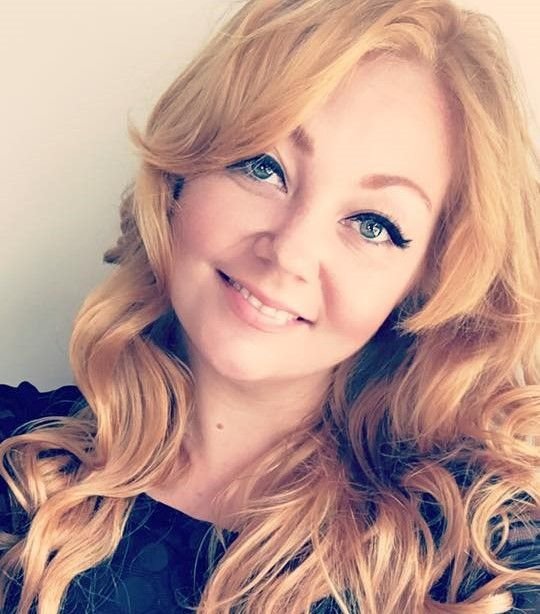 Sheila Louise Ferguson passed away and separated from her physical body on January 18, 2018 at the Bloomington Hospital, Indiana, USA, in the presence of her loving Mother, brother Dan and partner Tien. Sheila was a devoted partner, beloved mother, dear sister and kind friend with a huge compassionate heart.
Sheila was born September 17, 1981, in Waterbury, Connecticut, to John Allison Ferguson and Lynne Alice (Baird) Ferguson. She is survived by her Mother, Lynne Ferguson Owens, her brothers Angus Allison Ferguson and Daniel David Ferguson, and her sister Pearl Mae Ferguson as well as three nieces and one nephew. She was greatly loved my many and will be eternally missed by her life-partner Tien Linton as well as their animal children, Bruiser, Peanut, Rambo and TJ. She was predeceased by her loving father, John Allison (AL) Ferguson and her grandfather John Robert Ferguson.
Sheila began her life in New England and was surrounded with the love of her extended family. She was the second born and oldest girl of 4 children. Her mother always said she was born with a crayon in her hand. Before 3rd grade, she has already completed writing and illustrating 2 children's books. At a very young age, Sheila was also already a philanthropist. She founded an organization called "Save the Rainforest"where she raised money to adopt countless acres of rainforest, and her animal drawings were even published in Ranger Rick Magazine. She adopted a wolfpack, rescued countless animals and was an advocate for nature and animal rights. Sheila loved the sunshine and being outdoors gave her a sense of peace.
She moved with her family to the "Crossroads of America" (Indiana) on Christmas Eve, in 5th grade, so her father who was a truck driver could be home more often. There on that 165 acre farm, she would excel as an artist, student, farmer, athlete and animal lover. She graduated with honors in 1999, ranking 7th in her high school class. She enjoyed art, cross country, yearbook staff, modeling, swimming, fishing, tae kwon do and ballet. She was a member of the National Honors Society, 4-H and was also the Art Club President. She graduated at age 17, emancipated herself to apply for loans and grants and applied as an independent woman to be a first generation college student. She went on to college at Indiana University and majored in Studio Art and Creative Writing with a minor in Human Sexuality. It was there that she refined her life-long talents as a creative. Shortly After college, she founded her creative business JealousyJane LLC. She spent much of her love and time growing her company so she could gain financial independence and to one day do something like buy her mother a house and car.
Sheila was dedicated to her calling as an artist. Art was her primary passion. Her artwork was published in magazines all around the world. She did over 25 runway shows, in cities such as Chicago, IL, Indianapolis, IN and Louisville, KY. She enjoyed donating her time and talents to charity and mentoring young models, and was also starting to teach girl scouts.
She was dedicated to speaking out about mental illness, PTSD, abuse, suicide, domestic violence, LGBTQ and women's reproductive rights. She was even asked to speak at the Indiana State house about women's reproductive rights. She wrote essays and articles about her own abuse, mental illness, and hosted online support groups in an effort to help those who were troubled like her to not feel alone. She was working on her memoir and a book of poetry in the days leading up to her passing.
Sheila was a talented brilliant artist. She was a Fashion Designer. A Photographer. An author. A Human Rights and PTSD activist and entrepreneur and business owner. She was a kind hearted woman who prided herself in being an empath, a true friend, loving family member and a loyal partner. Sheila believed in the power of unconditional love and her calling in life was to share her love and light. She will be forever missed and we will celebrate her life by honoring her on Summer Solstice 2018. As per her request, her body will be cremated with the ashes of her beloved dog, Pudge and she will be returned to the earth during that ceremony which will be held at high noon.
Enjoy my work? Follow me!
as seen on:
https://therelationshipblogger.com/author/sheila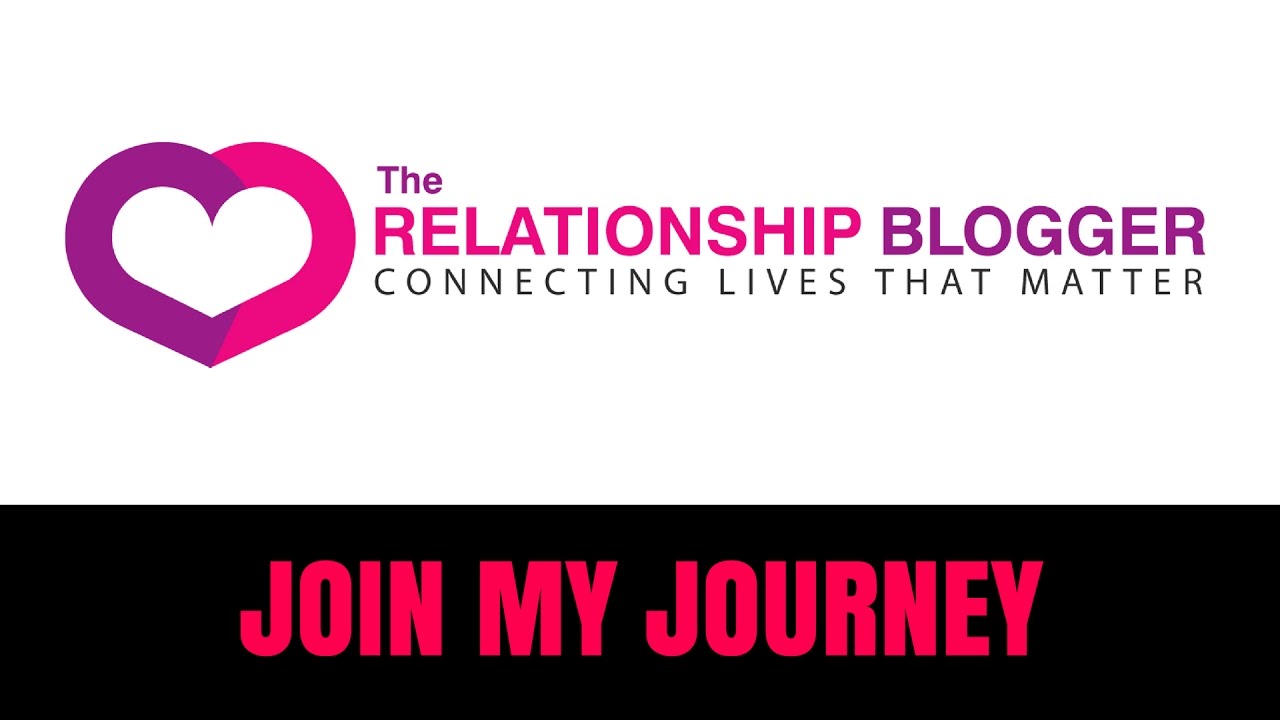 https://www.jealousyjane.com/




Recent Posts