Making the best of everything is not just about fame nor being wealthy, it is about how one's value what you have. True that money can't buy happiness. Happiness comes and starts from ourselves. And happiness is positivity that can never be taken away from you. I just want to share one of the happy moments of my fatherhood.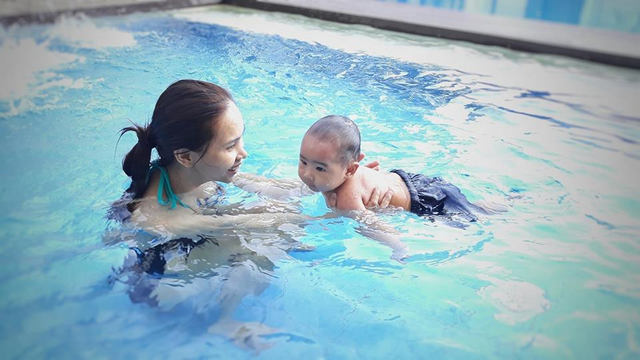 ---
On this sunny afternoon, we decided to take a break and invited to swim by fellow steemians @bellatravelph together with my sister @fernwehninja at Azalea's Place Condominium.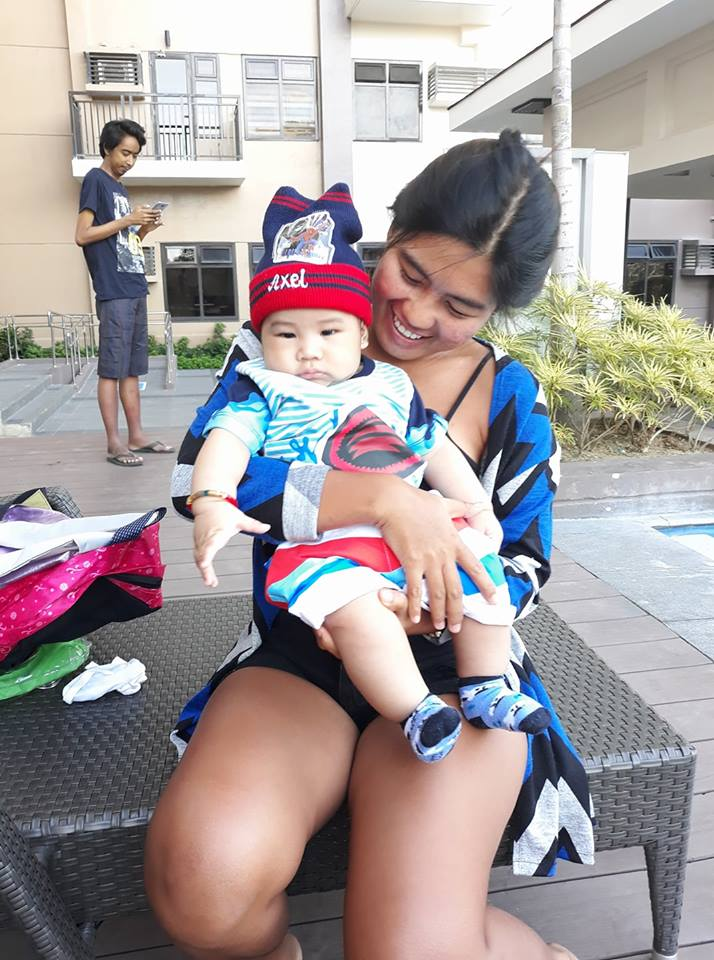 @bellatravelph thank you for accommodating us
---
This is our first swimming bond with my son and wife after the hectic and unexpected happenings we had last year and early this year. I am too excited to see my son kicking at the pool. Those happy faces, giggles, and waves of laughters seem like a good medication for me.
my son is enjoying the pool
---
I always wanted to give the best of everything to him. Seeing him grow will I guess the best gift I can give to myself as a father. I should not miss every little moments of my son. By and by, he will start to walk, to eat, to talk and will soon say "papa/daddy".
Very soon, he will never have to walk alone, I will always be here at his side, guiding him, protecting him and making him happy :D With little things I can be at my happiest. I realized, I should not belittle these little moments, because the more I appreciate these, the more I will appreciate the big ones.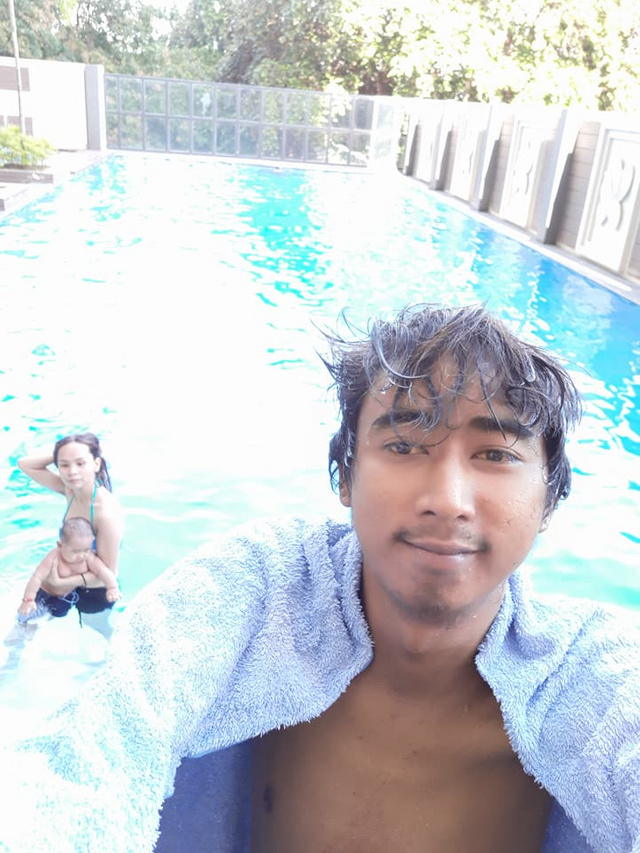 ---
I remember when we are still young together with my siblings, we get to celebrate ordinary days at home with my mom (since my father was at work). Mom cooked delicious foods for merienda(snack) and we'll gather at the dining table to take pictures. And on our birthdays, we only went to church and took pictures outside of the fastfood shop together with the statue of McDonalds and Jollibee and mom never fail to apologize since she cannot afford to dine into one of the favorite fast food shop during that time. And when I realized, I can't even imagine how would that feel if I'm on my mom's shoe. My mother bears all that and lets us understand our situation when we cant afford to buy everything we wanted. But it is really not important to get what we want, the most important thing is that we enjoyed and still enjoying what we need.
I guess this is part of adulting, contentment is seeing my loved ones happy. Making them happy is making me healthy too. ;)
---