This Christmas season isn't special just for me. It is SPECIAL FOR YOU TOO -- READ WHY!
This is the most serious, truthful post, I need to make to all of you. PLEASE READ..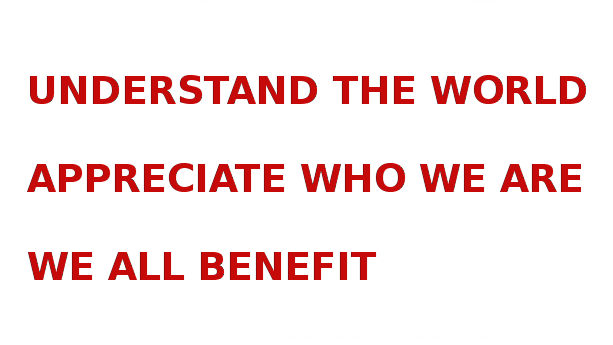 It is Christmas Eve, and I spent some serious time thinking about what makes this Christmas different.
It came to me fairly quickly, and I want to share it with you.
It is no secret that the world is a mess. If you look back in history, the world always seems to be in a mess. There is always some political conflict going on, some war, something that makes the world constantly in a state of disagreement or distress...
So then I started thinking about blockchain technology. It is no secret there are +1000 blockchains out there. Some are carefully orchestrated scams, many are not. That seems to be the difficulty of the game.
...then I realized something...
Governments worldwide, with different political views, with different political agendas, whether public or private can't hide behind rhetoric with blockchains in place.
There are people, working for governments right now, that might even read this post, who only do it with the idea "I'm here for the paycheck each week... and I'm doing what I believe in to help my country and to raise my kids the best I can"
I understand why they do that... they are protecting both their country and their kids at the same time...
Herein lies the problem of past years vs where blockchain technology is going.
Rich countries "with blockchain technology" that legitimately deserve to be rich will continue to be rich

Poor countries "with blockchain technology" that legitmately are poor will continue to be poor.
What is the difference?
Blockchain technologies that have immutable facts buried in them bring transparency and legitimacy to all governments worldwide.
Now it becomes it's not a case of "he said" vs "what she said" when you have an accepted and adopted blockchain regulating things...
This is a deep subject with many discussions, so let me simplify it for you.
If I died tomorrow. Or any of us died tomorrow. Blockchains and the purpose of them will continue to exist. They bring good fundamentals to real life that we've never had before.
So this Christmas, I'm happy to watch blockchains evolve. On a non-personal level, I don't care which blockchains become the most popular, or which ones I can make the most money in...
..
I am just happy that the invention of blockchains (like the light bulb, or electricity) exist, so at some point government will be accountable, responsible, and show itself on a blockchain to future generations.
Still don't understand what I'm talking about?
---
The invention of fire
The invention of the wheel
The invention of electricity
The invention of the automobile
The invention of the internet
The invention of blockchains
...they are all in the same class.. equally as important to the human race...
Anytime you see someone dismissing blockchain technology.. you might as well see them vomiting garbage out of their mouth. Don't listen, don't believe it.
Blockchain technology is immutable, indisputable, the source code can't (and doesn't need to) lie....
If you live long enough, your kids... (and even their kids)... will see blockchain technology in their text books in school and it will outlive any oppressive attempts at stopping it.
Huh? I think I understand.. Can you just say it?
In 50 years from now, those of us alive now, adopting blockchains will be historical significance that future generations will learn about...
The cat is out of the bag...

The can of worms is open...
Blockchain technology is here to stay and help the human race forever.... We just need to accept it as our own Christmas gift that we were here to witness it and see it.
Merry Christmas!
---
BONUS Q&A
Q: Why did you write this @intelliguy?
A: Standing outside tonight, after everyone else went to bed on Christmas Eve, I looked up to the stars and thought... what am I most happy about that I've seen change in life? I realized, it's crypto and blockchain technology that will live on and change things for the better whether or not I am here...