The groom is a lucky man. She is a super sweet girl, beautiful and nice. Very family oriented too. I've known the bride to be for probably 12 years; and this is longer than I've known my girlfriend. They eventually ended up working together at a bar, that I met my girlfriend at a long time ago.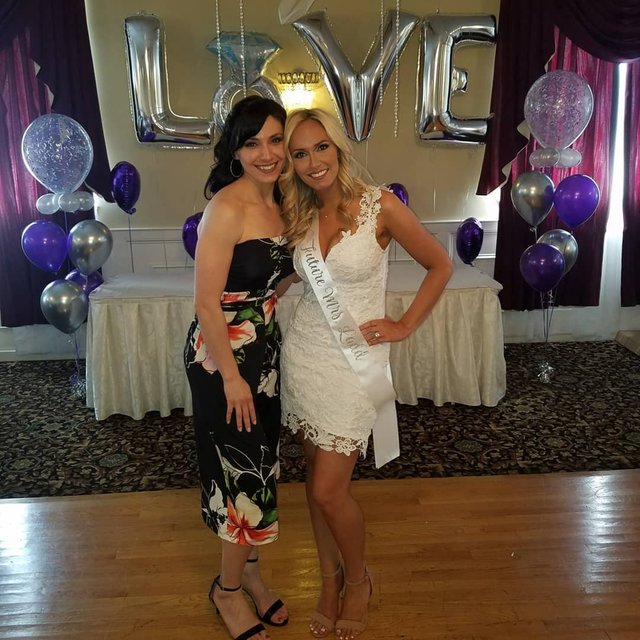 Nice gift jackpot, huh?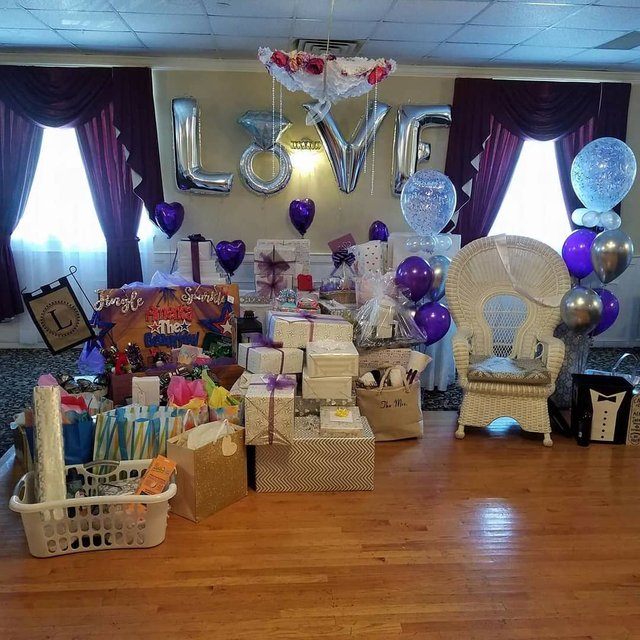 I promised the food and dessert photos....Pretty unique and clever. Holy matrimony (as in donut holes) - hey it was a new idea to me - I was just there to provide ride services.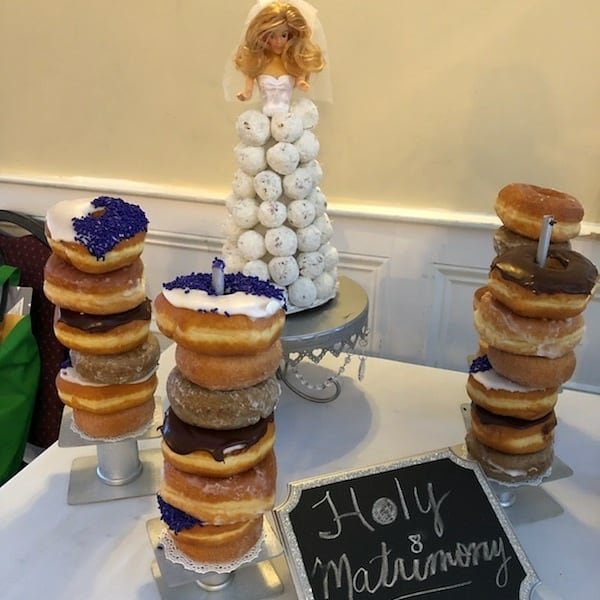 Never saw a "Barbie like" dessert with donut holes for a dress - but it works and the bride to be looks a Barbie.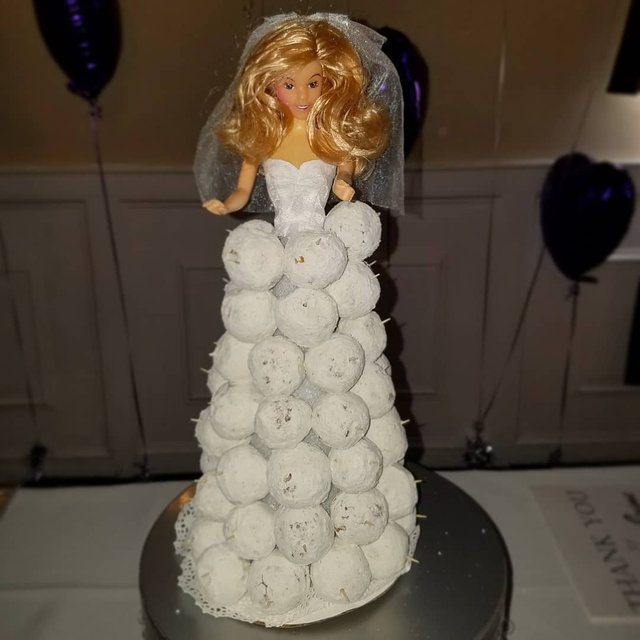 They have a special love for donuts as you can see. :) (and each other)