I've got a whole lot of "nothing in particular" going on.
That's intentional though. Every once in a while I feel the pull of my old, habitual ways and start creating trouble (aka "commitments") for myself. Thankfully others aren't following through, so I've not wound up with a set routine of any kind.
I've reached out to half a dozen non-profits for volunteering, but only 2 replied to me at all, one to say she'd reply later (which was weeks ago). The other asked me to fill out a form, and looking at the form I clarified that I don't feel like reserving a place in my calendar for reading political stories to children. I'm glad someone is doing it, but not my idea of what I'm supposed to be doing with this life phase.
So what am I supposed to be doing?
There is a stillness that's needed sometimes, so that the next time you move it is with greater purpose and effect. There is also something to be said for letting oneself loosen the ties to one's story about who "me" is. Within the open space of day after day, I get countless opportunities to do these things.
Bread Maker
I can't belive it took me this long to get my first bread maker. The first loaf came out awful and I actually just threw it in the trash. Not sure what went wrong there, but it could have been substituting the tapioca based sweetener for sugar in the recipe. The second batch I baked today required no sugar, and it came out quite good.
I was disappointed to see that it didn't make my house smell like baking bread. I think the house smells like yeast.
But the main point is to get bread without any sugar, enriched white flour, hard to digest whole wheat flour, or any of the many dough conditioners routinely used out there. I literally gave up on finding a decent loaf of bread around here. So I ordered a break machine plus sprouted red wheat flour. (The sprouting makes it easier to digest, even though it is whole wheat, so still has its nutrients intact.)
It's little conveniences like this that make me realize I'm not ready to totally move to the developing world anytime soon. I'm way too spoiled.
Traveling
I am planning on being tri-locational, though. I want to live regularly in 3 countries, one in the developing world (likely in Africa) and one with cooler Summers. The other will be right where I am now, because my family is here.
One of the things I'm doing right now is also sorting out ideas like these. I plan to head to Africa this coming Winter with some friends. I'm putting countries on the list right now, but ultimately it will be a negotiation between everyone's lists. I'll only go for a month this time, leaving my dog here with a sitter within my home. At some point I will want to have places I keep all year that she can get familiar with and where she can come and go with me. It's not a great idea to do a trip where you're touring from country to country with a dog though, even a small one. The logistics is just too much of a burden.
Neighbors
It was nice that my new next door neighbors came over today. They had a question about packages, which gave me an opportunity to welcome them to the neighborhood and let them know they could call upon me should they need anything in the kitchen. I do have a particularly well stocked kitchen, unless you're looking for the typical poisons like sugar. Oddly enough, the example I gave them of what they could ask for was a cup of sugar! Why did I say that?
Anyway, I think they got the gist of it. Welcome.
My other big hobby lately has been trying to find a job/volunteer gig for one niece who is trying to "launch" after graduating high school and not yet being ready for college. She was homeschooled her last 2 years of high school, and I think it really got her into way too insular a life habit. IMHO, she simply needs to get out of the house more and start collecting experiences with people other than her family. That makes her uncomfortable, so she avoids it, which all the more indicates how much she needs it.
I also still have my once or twice monthly Magic Lab happening. I was about to end it last meeting because I only have a handful of people coming each time and didn't think of that as sufficient demand, but without my even mentioning that aloud the last meeting had everyone repeating again and again how much they appreciated the meetings and need this in their lives. So I certainly couldn't then announce, "Actually, this is our last meeting."
So we meet again tomorrow. I have brought it down to once monthly. With my weekly livestream/mastermind for my membership group and my resumed crypto mastermind monthly meetings, that now brings me to 6 commitments in my schedule each month, plus all my chiropractor visits. I'm glad to be down to just 2 per week on the latter, and looking forward to getting down to just once weekly. I'll be done with the entire treatment plan before Winter.
It may seem strange that I'm working so hard to get as close to "nothing" in my schedule as possible, but I really am. I know that something is growing below the surface, and I intend to give it ample room in which to do so. When it is ready to come forth, I have no doubt about my ability to go from zero to 60 in under 5 seconds, to lean on a car metaphor.
I can't wait to see what comes next, even if "next" doesn't arrive for years. I say yes to that possibility, as well as the possibility that it suddenly springs me into motion later this very year! Such is the life of absolute abundance... of permission to be authentically.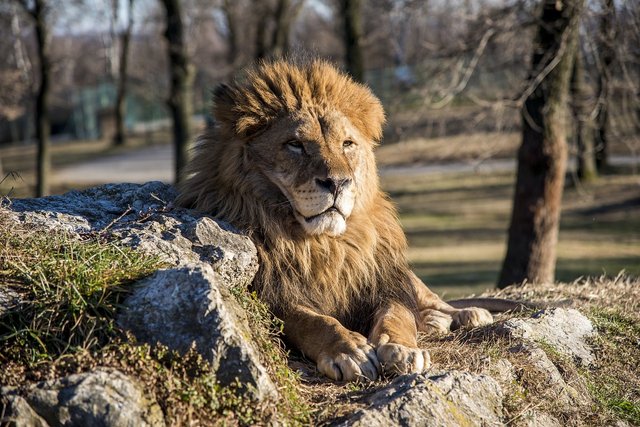 Image by Daniele Albertini from Pixabay