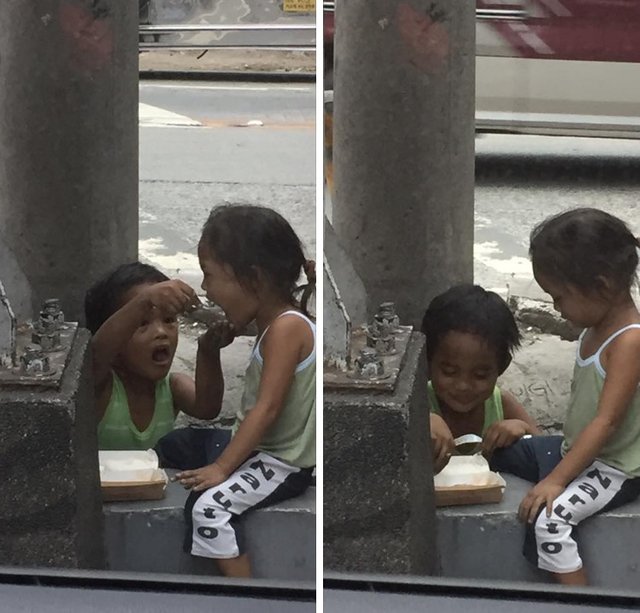 We always complain about life, we dont have this, we dont have that, we asks so many WHYs in life... I was just touched about this post I saw on facebook, these 2 innocent street children. This photo was taken infront of Jollibee, a famous fast food restaurant in the Philippines. The brother sharing the food to his younger sister with a smile It seems they have a simple happy life but the daily struggles they have in life. It must be so tough.
I just realized how blessed I am, and I thank God for that. Hope that this children will always be safe.
Photo credits to Mr. Geo Tolentino Ringor, thanks for sharing this photo.