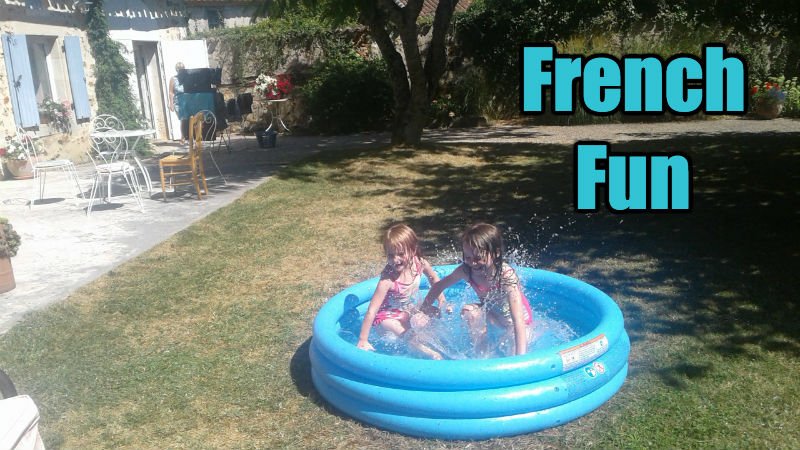 It's been touch and go this summer holidays as I didn't think we'd be able to afford to go to France, but it turns out that the girls don't mind missing one day off school if it meant going to France. That drastically reduced flight costs and here we are.
Its gloriously hot and we are tired…
No scratch that I am tired from the traveling.
Hazel has bundles of energy as usual and Poppy at 5 I going through an "I want to be left alone phase"
But the paddling pool coming out changed that, as you can see a nice fun time being had.
It was quite funny in the build-up, it wasn't seeing Grandma, that was most exciting but seeing this adorable bundle of fur (his name is Jasper).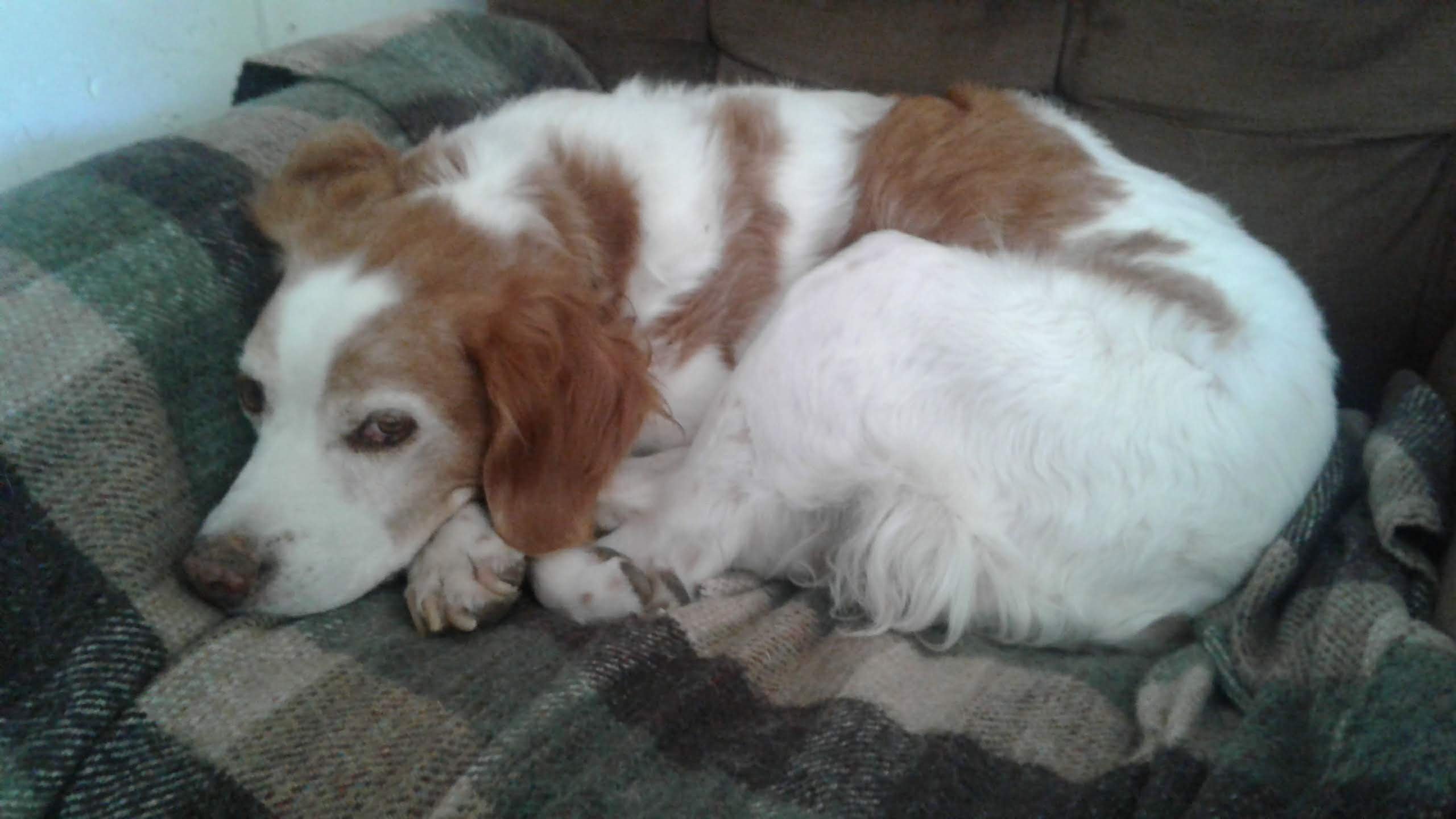 So the getting there…
Well, my arms are stretched a little longer from dragging my case and them on their two trunkies, plowing through the airport crowds.
And there wasn't a Mcdonalds to be found anywhere (rare treat not a habit), so we had to settle for a pub meal (oh the travesty).
Only one almost hiccup…
Because I was a wally…
We were waiting to see what Gate we needed to leave from and Hazel decided she really needed to go to the loo that very second, as kids do.
So I located the nearest toilets and we made our way there, them pulling their trunkies.
We got to the toilet and I looked around and suddenly realized that my bag was nowhere in sight.
So I took a look outside the toilets to see if I'd left it there.
Nope.
We retraced our steps and went back down the lift, as maybe I'd left it in there?
Nope.
We went back to the concourse where the gate announcements were and there was my turquoise case standing all alone, like a sore thumb, but still there.
I was ever so grateful it was still there.
That would have been an interesting start to the holidays - no clothes or computer.
The airport sprites were kind.
Phew!
Love <3 @hopehuggs