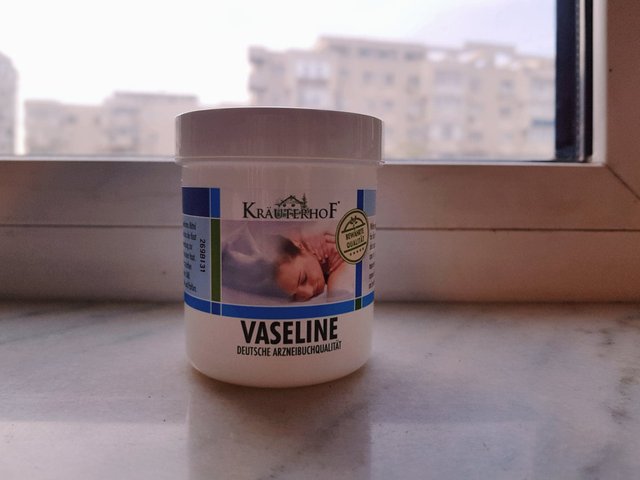 Let me begin this by saying it's not what it seems. No, really. It's not. There's this small eczema patch on one of my fingers, which basically means the skin there is dryer than the rest of my skin and it's really really annoying. So, after I did some digging online, I found out a good moisturizer for that would be, yes, you've guessed it, vaseline, given as it's fragrant-less and doesn't contain many of the irritating substances that most moisturizers have. So, I figured I'd go out to purchase said vaseline and see if it did anything for me.
Off I went to the store, a girl alone buying a jar of vaseline on Saturday afternoon. Now, I found it fairly easily and I tried my best to look respectable throughout. I don't know about where you are, but the amount of vaseline-related jokes here is astonishing. Anyway, as I fiddled around with my jar of vaseline, I kept looking around for something else to buy with it. Because, you know, you don't want to just go up to the counter and offer up your vaseline, do you?
In the end, I settled on some tea and made my way to the counter with my little box of teas and my jar of vaseline.
A fun evening planned, I see – or at least that's what I read in the cashier's eyes.
Anyway, once I'd tucked my vaseline into my bag, I figured I might as well check the shoe store next door, knowing they're having some sales. I'm really not looking to spend any money, certainly not big money, not on something as fickle as shoes, but a good deal never hurt anyone, did it?
Well, I have rather big feet (I think it's 8.5 or something in US speak) and it's pretty difficult to find shoes my size. And today, it was downright impossible. For some reason, shoes for Big Foots, such as myself, are incredibly hard to come by. Never any left to be put on sale, apparently. Hmm. There must be more Big Foots in the city than I thought, because it's always tiny shoes for people with small perfect feet that get to be on sale and it's annoying because some are really cute and cheap.
But that's not all. The few shoes my size I did manage to find were hideous beyond words.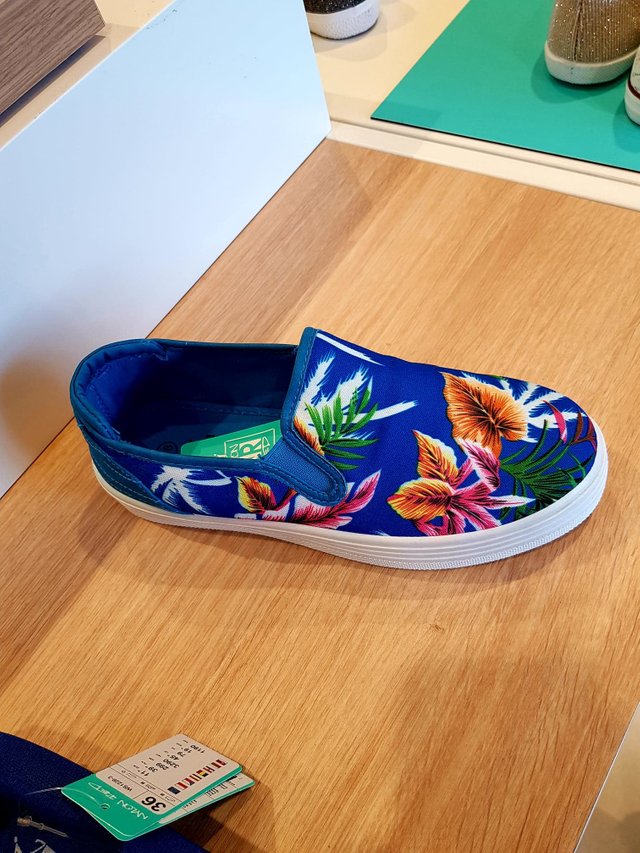 I mean, sorry if this is your style, but it's definitely not mine. And this was one of the better pairs, I'd say, given that most of the others I managed to find were horrible, shitty colors (and I do mean shit-colored by that) and models that must've been in vogue 70 years ago. Seriously, they're the sort of shoes I've seen on my grandmother. I watched a movie from the 40s a couple nights ago – I swear I saw those same shoes in the store today. What the hell is wrong with these shoe companies? Are they just sadistic fuckheads? I mean, it's not bad enough we're outcasts, that we endure continuous ridicule and abuse from the rest of society because of our abnormal feet, we also have to wear shitty shoes?
I mean, I know the shoes won't help much. I know I'm always going to be the same old Big Foot. But can't I at least have the illusion? At one point, I found myself trying one on just out of desperation. It was an ugly model and I really didn't need it, but I just...I don't know. Desperate people do desperate things, you know?
In the end, I took my jar of vaseline and headed home, shoe-less.
Cheers for reading,