Something that's been a lot on my mind lately is our take on nudity and our attitude to it, as a society. Besides, this is the only thing non-book related I was able to come up with, so there you have it.
Yesterday, I took a much-needed break-day and went to the beach with a friend. As I've mentioned before, we go to this wild beach that is not high on the tourist-attraction list, which is awesome because it means few people go there so you have the beach to yourself and can relax in nature.
And as we settled down on a strip of sand, we noticed to our right a couple setting up camp and what drew my particular attention to them was that they were both naked. Completely.
Now, I've never been to a nudist beach and don't really have much experience with being naked in public.
So I stared discreetly for a bit, more out of curiosity than anything else and then, being the competitive person that I sometimes am, I decided I was up for the challenge.
So I said why the Hell not and took of my swimsuit First, in the intimacy of the sea, but then I buckled up and spent the rest of the day in my birthday suit.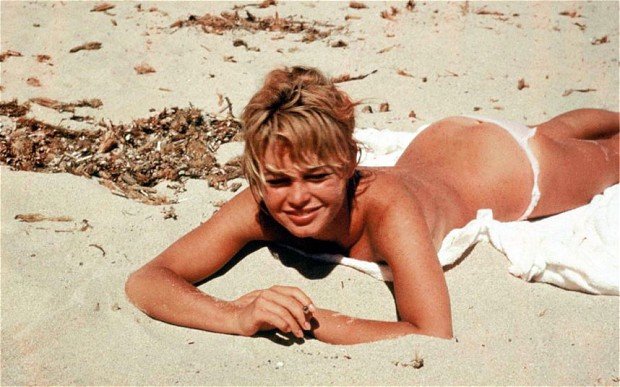 And boy, was it liberating! Seriously, if you've never gone swimming naked, you don't know what you're missing. I was impressed at how good it felt, how normal. And then I wondered why shouldn't it feel normal?
After all, the swimsuit is a fairly new invention and this is how people used to go swimming some while back. We've grown so weird about nudity that it feels like you're doing something special and slightly prohibited, but you're not.
You're doing something perfectly normal.
So, I spent the day sunbathing and swimming naked and it felt weird, sometimes, because it felt as if I was exposing myself in a way I shouldn't be although there were no clear rules on that beach stating you shouldn't go fully naked if you so wish. Even worse, it felt guilty, as if I'm showing off something bad and this is something that has been nagging me for a long time, now.
Not me, personally, I love the way I look, but this general feeling that nudity and everything related to sex is bad and dirty. We're being told how to think and what to think and that's annoying me.
At some point, two families with children came and settled down between us and that naked couple and I kept feeling weird – what if they make a fuss? The children were quite old, both above ten and one was a teenage girl, so there was nothing new, but still, I kept thinking that the parents would be scandalized.
And while they didn't say anything, they didn't look totally comfortable either and I think that's wrong. Why teach children to think of their own bodies as shameful?
Well, the easy answer is control. We're told to steer away from bad things. (Keep in mind that I'm not talking extremes here, of any kind)
Alcohol is bad, smoking is bad, and of course, sex is bad. Really bad. So is being naked. A lot of these ideas stem from the Church and from religion, in general. We're told that having sexual thoughts and desires is wrong, we're told that basically anything to do with sex is wrong and I think that's where all this fear of nakedness comes from, also.
It's dirty and yet, it's not. It's how we're born and I don't think we should be afraid of that.
Quick question, right now: Would you be okay with taking your clothes off completely on a beach? How about on the street?
If you said 'no', why did you?
I'm not talking about spending the day naked, because that can get dangerous – particularly for girls. But would you do a walk around the block, in full daylight, with no clothes on?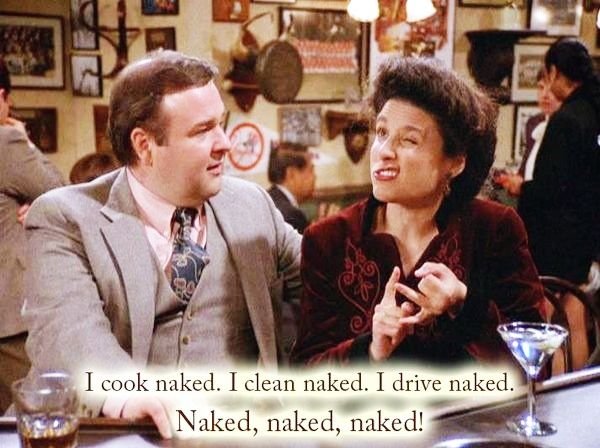 So why should going naked be such a big deal? Historians disagree on when humans first started wearing clothes – 100,000 years ago seems a reasonable guess – but broadly concur that, for 99 per cent of our time on Earth, nudity has been the norm, and that dressing for the sake of decency is an almost wholly modern phenomenon. In the West, it wasn't until the early Christian moralists began to make an association between nudity and sin that the big cover-up began. "The naked body," wrote the art historian and author Kenneth Clark, "ceased to be a mirror of divine perfection and became, instead, an object of humiliation."
source
This is very true, don't you think ? And yet, once we started wearing clothes, the going back was very hard, you'd be seen as a weirdo if you started going full naked, not to mention you'd get on the authorities' nerves.
And I wonder why should the authorities even care about this, surely if you're not harassing anyone, you shouldn't be on their radar. And yet, you are. A lot of people around the globe are being threatened with fines and even prosecution simply for being naked (on the beach, also) and that isn't a real reason, in my opinion. The police should be dealing with attacks, violence, rapes...stuff like that.
And again, I wonder, why do we have such a hard time about nudity (no pun intended)? Why do we dislike it so much?
One logical answer is that sure, you want to see some people naked, but most of them...nah, not really. And it's a good reason. But that's not where this fear and hatred of nudity comes from, it would make sense if it did. No, it comes from a long-ago campaign to make us feel bad about our bodies, about ourselves. And it's mighty stupid.
So what do you think? Why are we so embarrassed about being naked? And please do answer the question above, I'm most curious!
Thank you for reading,