At 40 years old, I have had my share of long lasting relationships that just went nowhere in the end. The funny, or not so funny kinda sad thing about it is, that from the beginning there was always that one or two things, that always bugged me about the relationship. Many times even though I stayed out of comfort and habit. I knew that eventually things where going to come to an end. Every previous relationship I was in I felt this way. There was always that thing or things that made us not compatible. Many times I would just tell myself that all relationships where tough and that I just needed to suck it up and work through it. But as the time passed those little nagging pains only became worse. As the time passed it eroded the core of the relationship and as times got tough they became more troublesome. Every time the relationship ended.
That was until I met my wife 5 years ago. The way we met was really unorthodox. I had just gotten on instagram and she did too. We both had similar interests in health and fitness and came from similar upbringings and had a lot of the same beliefs. Right away we clicked and became great friends. We talked every single day for hours on end and really helped each other to become better in our lives. After a few months I asked her to come visit Florida from Canada where she lived. She came to spend 10 days and we got along even better in person. It was amazing, no doubts in my mind what was so ever that she was the person I wanted to spend my life with at this point.
When she went home I told her that I wanted her to move to the U.S with me since I had a business here and she also loved the warm weather. She was also all in but said it would be tough for her to move in with a guy because of her parents being very old fashioned. She still lived with her parents even though she made enough and was independent enough to live on her own. In our Cultures usually the kids do not leave home until they marry and start their own families.
I told her I would go to Canada and Marry her with her Family there. She said she would love that, and that was exactly what I did. After we got married we had no honey moon, we came home to Florida and went right to work in our business. We have been working 12 hour days together since the day we got married. She has propelled our company to new heights by helping with many new developments like all the filming and editing of our Youtube Videos, designing websites and even starting her own online businesses. We work around the clock and are always together. To this day we have never had a serious argument. I miss her like crazy if we are apart for only a few hours and she also misses me and calls and texts me.
I think a lot of people settle on relationships just because of physical attraction with out considering that there has to be a lot more than that. My wife is my best friend. She is my closest family member. We share the same beliefs, dreams and ambitions and she is part of everything I am and will always be. Respect is at the core of our relationship, having similar ambitions, hard work, team work, Family, the drive to be successful and continue getting better in all areas of life. We admire one another and drive each other to accomplish better and better things for us as a couple. We have goals together that we chase and accomplish. All of these things are the core of a great relationship. Never settle for anything less, because the perfect person for you is out there if you have not found them yet. Take your time, it is ok to be alone to work on yourself.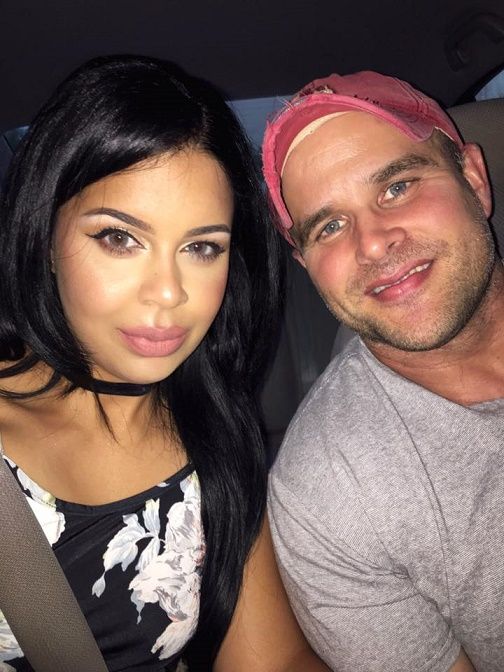 Pretty Much or Life in a Picture. We are like 2 kids always laughing and being happy. But make no mistake when it comes to chasing dreams we do Work like no one else.