I do a lot of complaining about the government in this country that I have called home for the past 15 years and I feel, for the most part that I have a pretty good reason for feeling the way that I do. I get a bit jaded and try to keep my whinging in check because it is just so typical of long-term expats to behave in exactly that fashion.
However, something amazing happened today and I gotta say that I am in shock still... but also very happy.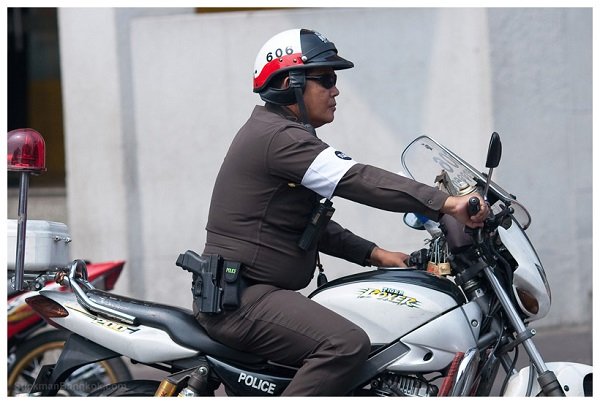 source
Normally, when you hear a horn beeping at your gate followed by the street-level doorbell being rung in this country it's most likely something you don't want unless you recently ordered food to be delivered. I was not pleased initially when i went to my front door and saw a lone police officer standing at my front gate.
Don't get me wrong, I'm not much for breaking laws. For the most part I would be considered a fine upstanding citizen that doesn't even drink-drive (that sounds strange to say but a lot of people drink drive here.. i drink / ride a bicycle.) Anyway, if you live here, you know that interaction with the police doesn't necessarily mean that you did something wrong, it means they are looking for money and you better pay them.
However, I was polite as can be since being rude to a police officer, anywhere in the world, rarely gets you anywhere. At first I was apprehensive to speak Thai but as it turns out he spoke a bit of English. He just asked me what my name was. After I confirmed who i am he said, "I have something for you." I was expecting something bad because well, almost all interactions I have ever had with police have been situations I would prefer to not be involved in.
Oh how surprised I was when he handed me this....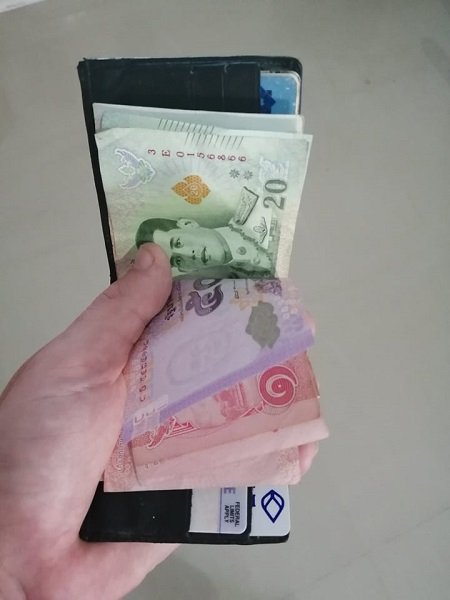 That my friends.... is my wallet...
I lost my wallet about a month ago when i was transporting my dog on a scooter. Because i was so concerned about keeping her on the bike while we were moving (foolishly didn't bring the dog-carrier) she was pawing around on my legs and somehow managed to kick my wallet out of my pocket while we were moving.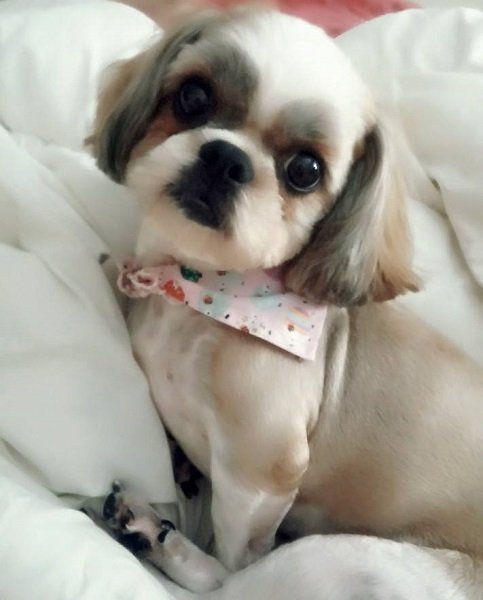 she's really cute so i didn't get upset with her
I didn't realize that my wallet was gone until some time later and at that point i backtracked the 1km or so to the doggy haircut salon in vain because... of course a wallet on the ground isn't going to stay there very long. I went to the various businesses and asked if anyone had seen it and didn't really expect anyone to say yes... and they didn't.
For me, it wasn't really the cash that was in the wallet that mattered, or even my Thailand bank cards because those are really easy to replace. I was concerned about my USA license and USA credit cards, because I can not replace those without a trip back to America, which presents another problem because I have forgotten how to book an airplane ticket without a credit card.
A month went by and I was convinced at this point that it was gone and had already cancelled all the cards in the wallet except for the important one... that one I just put a hold on. The only reason why I hadn't cancelled that one was because you have to stay on hold for friggin ages! when calling a USA credit card company from overseas.
They didn't do any actual police work to find me, but a lucky mistake lead them right to me.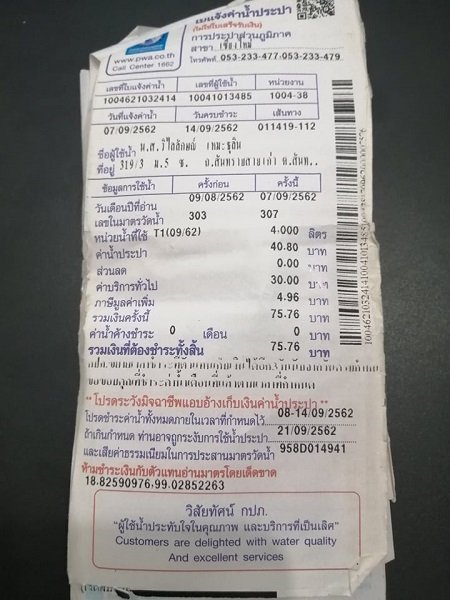 yeah that's right, my monthly water bill is $2
Just before losing my wallet i had dropped my dog off at the haircut place and then rode my bicycle to pay my water bill, the receipt was still in my wallet... which had my address in it. There are other ways they could have found me (it's not like I am hiding) but this receipt lead them right to my front door.
I offered to give the cash to the officer but he wouldn't accept it and honestly, this goes against everything i thought i knew about coppers over here. I instead asked if he would give the money to the person who found it because their honesty really should be rewarded.
So today started off just about as wonderful as it could possibly.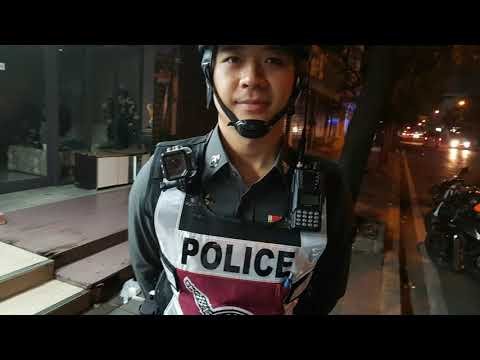 source
this was not the officer, police don't take kindly to having their photos taken in Thailand
I spend a lot of time complaining about the government in this country, mostly in relation to visas and the other Thai expats on here to a certain degree can probably share that sentiment. However, today we can put a few points in the category of "good cop."
There are so many reasons why these guys simply could have just not returned this to me and they have saved me so much time and effort by doing the right thing. I was honestly very concerned about how i was going to get a new card and driving license. It was definitely going to cost me a lot of time and money... certainly a lot more than the 1,700 Baht that was in the wallet.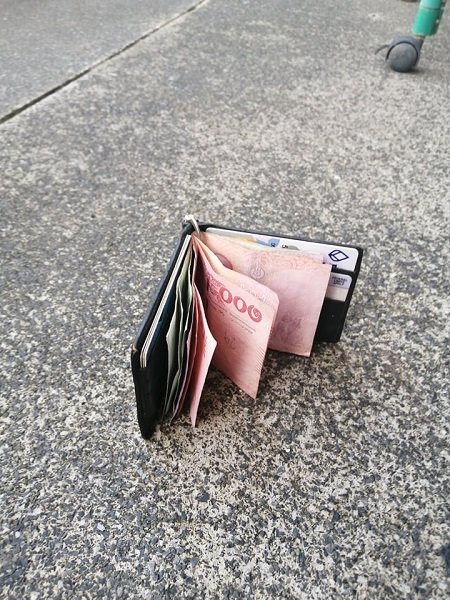 would you turn it in if you found it?
Now i am on such a cloud of gratitude that I am going to go out of my way to do nice things for people even if i don't have to. Imagine how wonderful the world could be if we all did that?
Maybe I should give the cops a break... when they are out there taking money off of motorists it likely isn't their fault that they have to do this. I dunno. I just know that the scary man on the bike with a gun that I expected to harass me actually made my day, my week, my months... just by being nice.