The Forms Are Built! - August 14, 2019 @goldenoakfarm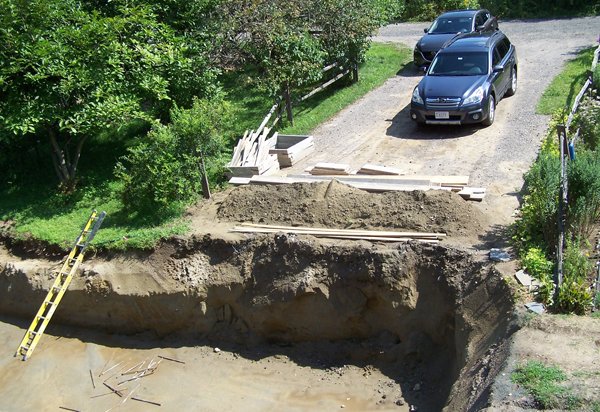 Tuesday night I was sitting at the table at supper and glanced out the window. To my horror, there was a 3 year old child standing 1' away from an 8' drop into the cellar hole! He was on this side of the mound at the end of the long boards. We had not been expecting anyone for another hour.
We'd been waiting for 2 weeks for the foundation guys to show up. His phone went right to mailbox, which would not take messages as it had not been set up. So I sent the following e-mail:
Dear (owner of company),
I am writing to you because we are concerned for the safety of the many families with children who come out to the farm each week.
Tonight I looked up from supper and was horrified to see a 3 year old boy standing a foot away from an 8' drop. I had no idea people were here. This is the 3rd time in the last week that small children have been moved away from the hole.
We had no idea it would be this long that there would be a hole of this magnitude standing open. Mike had assured us you would be in right behind him. That was 2 weeks ago.
Labor Day weekend on Sunday we have an annual, long standing event involving families here. It would be wonderful if the hole could be gone by then.
If there is any way to get the foundation started so we can fix the safety issue, we'd be very grateful.
Sincerely,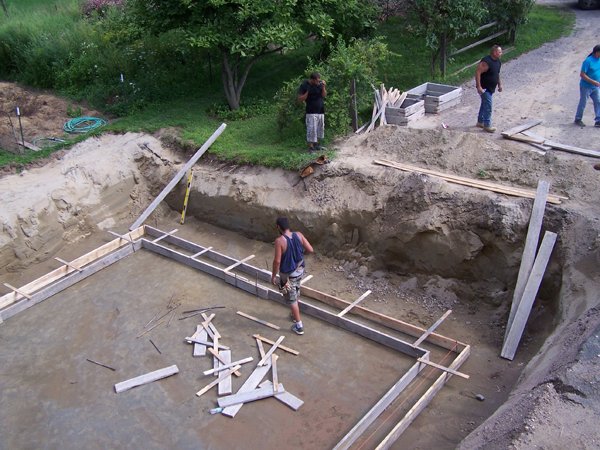 We left on Wednesday for an appointment at 1:30. When we returned 3:30 we saw the above. They had arrived at 2:30!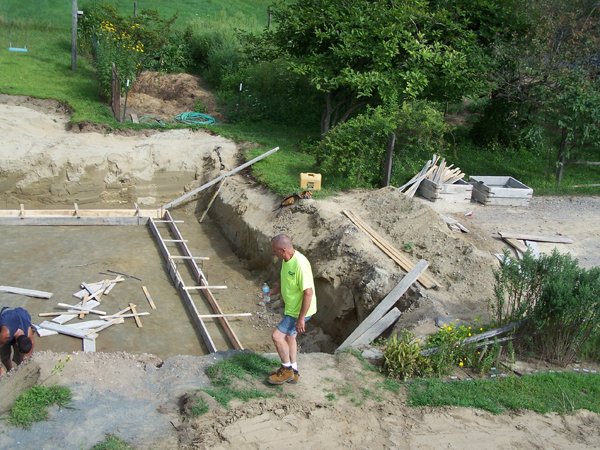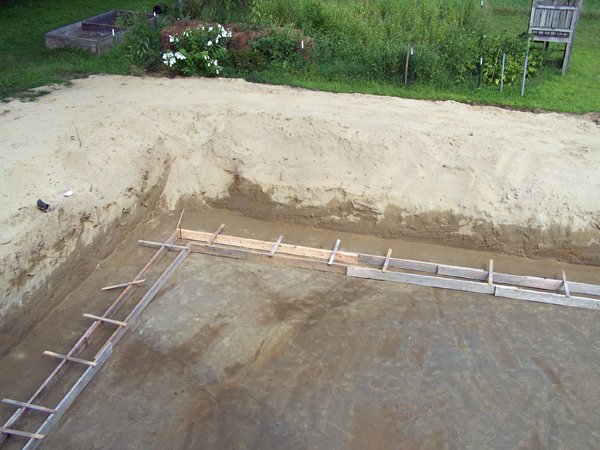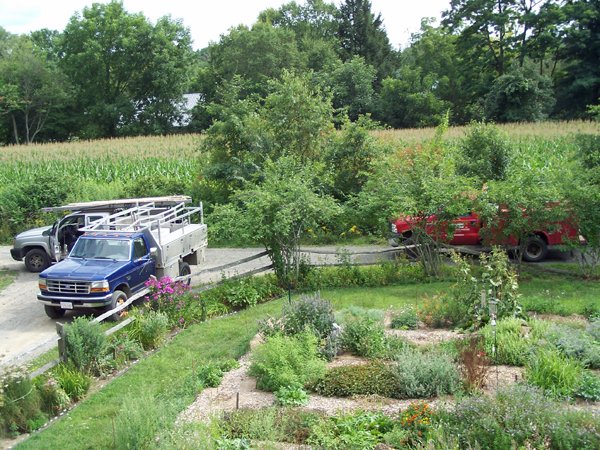 Shortly after we got home, the excavator guy showed up, so the whole gang was there. The excavator guy was all smiles.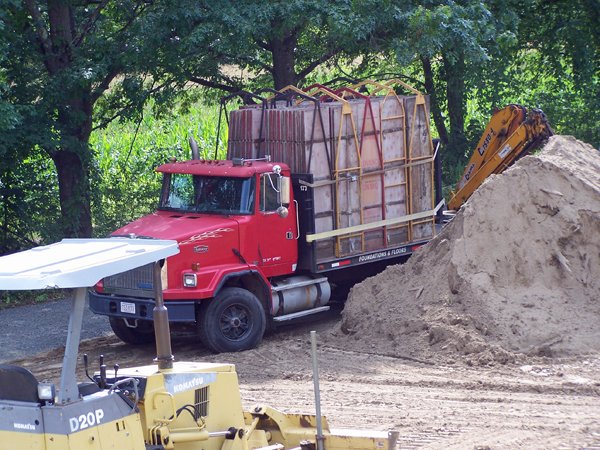 In addition to footer forms, there was a loaded wall forms truck too. They only stayed until 4:30. They were back this morning at 7:30AM and finished laying the footers, except for the one for the masonry heater.
So hopefully, we will have walls and be inspected and able to start building by sometime next week.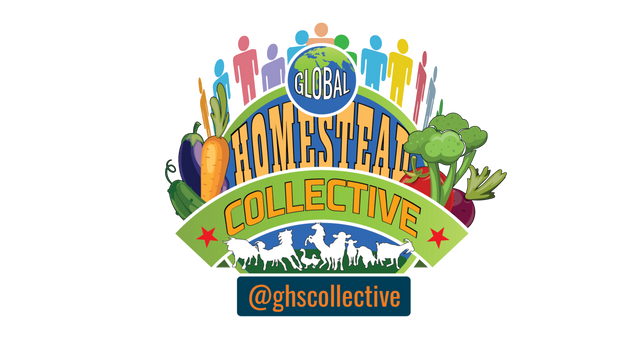 Join Us on Discord. https://discord.gg/hPJs5Rb