Unboxing the Huawei Mobile WiFi Pro2!
Would you like to unbox with me my new Huawei Mobile WiFi Pro2 hotspot because if you are looking for a good mobile Wifi device, you might like it?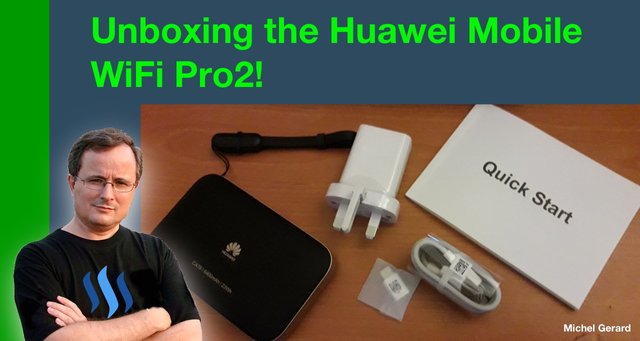 I have used a TP-link mobile Wifi hotspot for several years and was very happy with it until I had to replace the battery, which is not sold in Thailand separately by the manufacturer.
The device was still working and it is a shame that I had to throw it away just because I can't have a new battery. I didn't buy this brand this time.
Unboxing the Huawei Mobile WiFi Pro2!
I searched on the Internet to see which good brand I could use and I found the Huawei.
I just receive the Huawei Mobile WiFi Pro2 that I ordered on the Internet to replace the old TP-link I have used for several years and this is the box.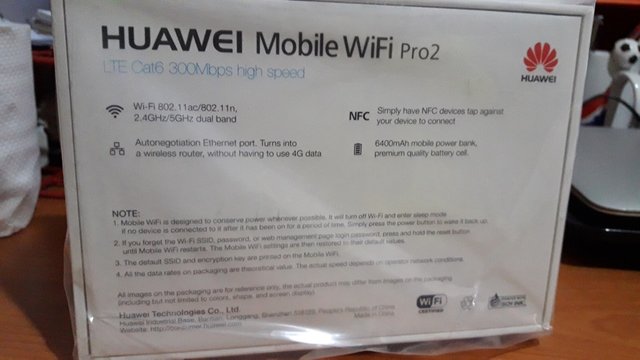 Most of these mobile Wifi hotspots using a 4G Sim card have a maximum speed of 150 Mbps like the last one I had, and this one is an improvement with double speed at 300 Mbps. 4G in Thailand is no very fast unfortunately, but this technology still can help get better download times.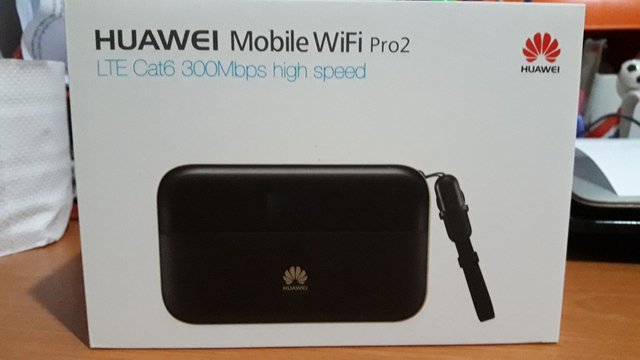 That's the device in the box and it is beautiful.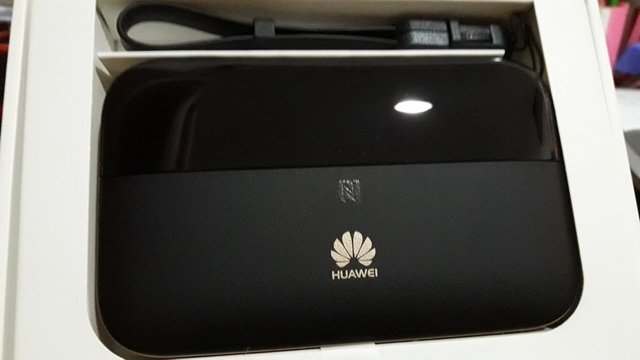 This is all you have in the box.
A quick start guide, the hotspot, a charger, a USB cord and adaptor.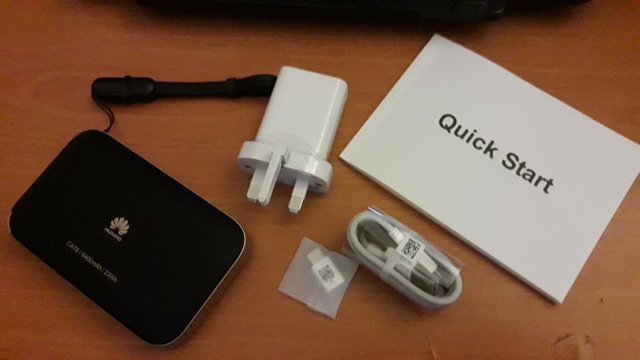 This is where you insert your micro Sim card. There is a slot for a micro-SD card as well and the reset button.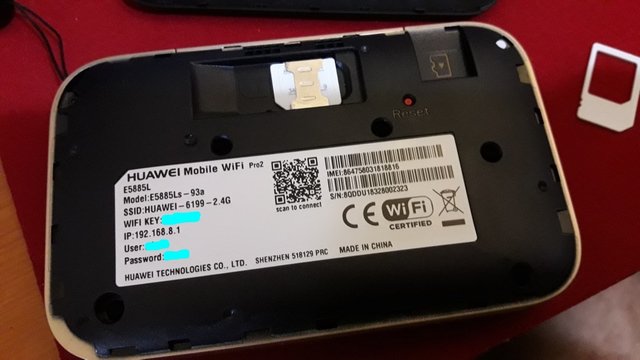 There is an App that you can download on your phone to setup and manage the device. You can also use your computer.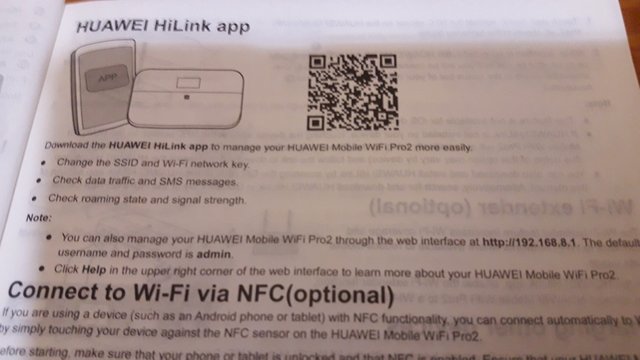 When you open the slot cover, you can insert the USB cable in the micro USB port and charge the device with the charger or your computer.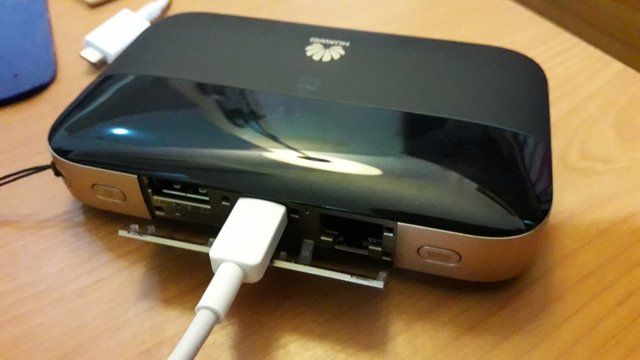 There is also an Ethernet port, which is a great thing if you are using a computer with no WiFi.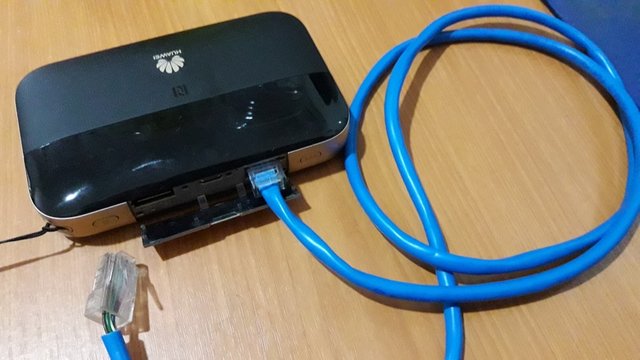 There is an output charging port at the left that you can use to charge your mobile phone for example because the device can act as a power bank.
The strap is also the power bank cable that you use to recharge your other device.
Brilliant!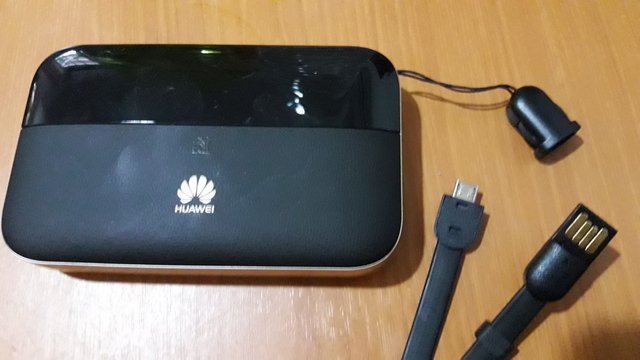 The device has a huge non-removable battery, and this time I know that when the battery is dead, I will have to buy a new hotspot. I believe the battery is of better quality this time.
That's a premium battery cell that can be used for 25 hours, which is really great.
This is a quick look at the app to manage the hotspot.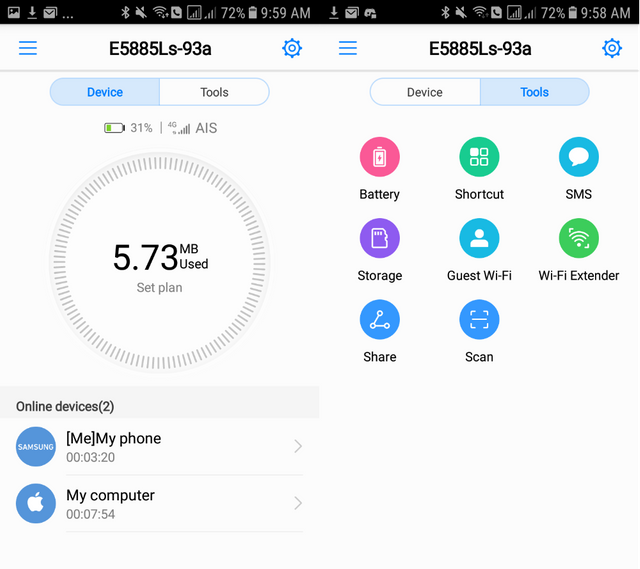 By the way, you can connect 10 different WiFi devices at the same time on it, and after using it for a couple of days, I am very happy to have purchased it.
The price was 4,900 THB ($147).
I wanted to share this with you and I hope this is useful if you are looking for a way to connect on the Internet while away from home.
Would you upvote this post and follow me for more because this will encourage me to write more technology posts like this one?
I have categorized my posts on Steemit for easy access:
Steemit tools | Steemit strategies | Steem economics | Steem on WordPress | Blogging on Steemit | Steemit posts I curated | Cryptocurrency | Cryptocurrency trading | Mac computer tutorials | WordPress & online marketing | Self-development & motivation | Travel in Thailand | Travel in Japan | Travel in France | Life in Thailand | Fitness challenge | Fruit-veggie juices & smoothies | Education | My answers on Quora | Fundition tutorials & projects | Miscellaneous writing
You may prefer to go to my Steemit Posts Directory.
The most important votes you can make on Steem are for Witnesses. The top 20 witnesses can influence the addition or removal of features in future Steem hard forks. Read my post: What is a Steem Witness, How to Vote and Why?
Michel Gerard