Slowly But Surely—Maybe
Next week will be my fourth month working. My last post about it was toward the end of August. I haven't written much about it lately, other than in passing, mainly because I don't know that people are that interested, and partly because I'm not sure if I'm that interested. Someone should be interested, or what's the point.
Well, I've been asked a time or two since how things are going, so I thought I'd provide an update.
Overall, I'd say things are going decent. I've managed to get into every machine or candy dispenser on all my routes multiple times now, except for one. It's a sticker dispenser with a different lock than any other one I need to get into and the key I have just doesn't want to let me in.
Other than that, I'm feeling good about collecting money and inputting the data from the counters into the collection app. If I can't find a counter or it's not working, I'm no longer sweating it that much.
I've been told by the owner of the business a second time now that he hears good things about it be. That led to another dollar raise, the second one since I started. I told the office manager that I'm going to be expecting a raise every month from now on because that's basically what's been happening. I'm glad that even though I'm still new and getting my footing that what I have been doing is enough to be of worth enough to them to pay a little more.
I've gotten pretty adept at getting coin mechs cleared of jams and bill acceptors up and working. Every now and then I run across one that flat out doesn't want to revive, but those are fewer and farther between. It's helpful to know what to try first, and if that doesn't work, try something else. It's when that trying something else gets to the second or third one that I tend to run out of options before the thing gets fixed.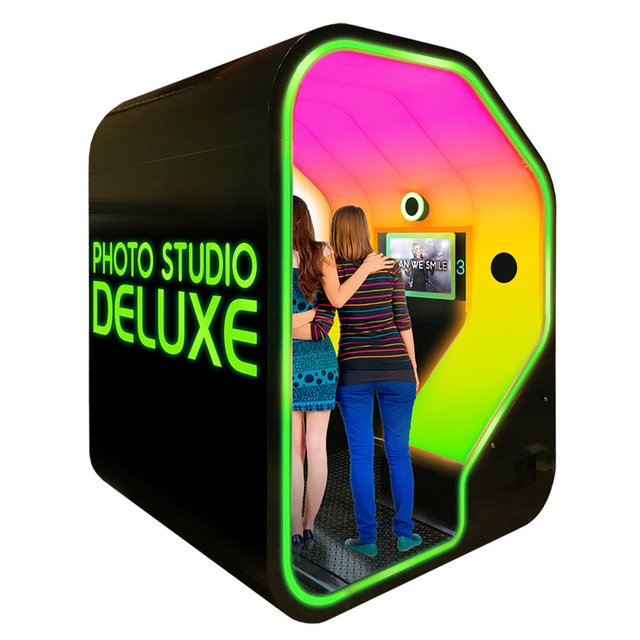 Speaking Of Which...
The business has a lot of different kinds of machines, from pinball to large arcade games. Among all this equipment are photo booths. I have at least four of them among the different routes I run. Periodically, they need ink and paper. So far, I haven't had to change any of them except one, and it took a good hour to figure it out on my own the first time around.
The second time happened this week. I figured I'd have little problem doing it since I knew how the paper was supposed to be seated and which way to stick the film cartridge in. If you pay attention to what the glyphs on the cartridge are trying to say, it's actually pretty straight forward. There's only one right way for the spindles with the four color film to go in, and there's only one way the cartridge will sit inside the printer.
I pretty much had that all ready to go within a few minutes. The problem was, the printer kept giving me error lights. Primarily with the paper/ink. Last time that ended up being the film was in backwards and upside down. That wasn't the case this time. I don't know how many times I pulled it out and put it back in, tightened the film, rolled it one way or the other, and any of a number of other little adjustments. Most of it didn't work. When it finally did, I was able to get it to print once (I was supposed to get two 4 x 6 prints but I only got one).
Sometimes Fixed Isn't Fixed
Thinking that it was basically okay, I left it. The next day when I went in, the large touchscreen inside the booth had the service information on it and the printer was back to showing a paper/ink error.
Someone had used the photo booth and then ended up leaving without getting their prints because of the malfunction. Not good.
I tried to fix it, but as I went about adjusting the paper and the ink, the automatic door started making grinding noises and wouldn't open. You push a button, gears move and the door releases out and down. Except, it didn't want to and now the alarm light was on, replacing the paper/ink. Instead of getting better, it was getting worse.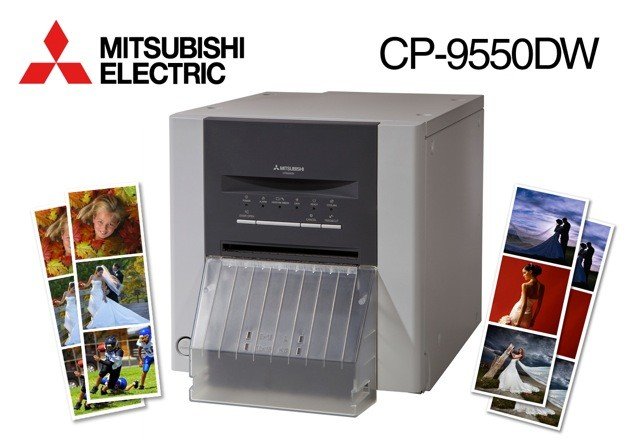 At that point, I was starting to believe it wasn't a paper/ink problem at all, but something to do with the door. When it finally opened again, I looked to see if there was anything that might keep it from closing properly. Nothing obvious. I poked around in gears and holds and crevices and along smooth seams. Nothing.
If At First You Don't Succeed...
I turned the printer on and off multiple times. I unplugged and replugged in the entire photo booth. In the end, I ended up leaving it with the alarm light and the door not opening because I was late to the route.
That was Wednesday. When I went into the shop yesterday (Thursday), the officer manager asked about it. I told him what happened and I said I would like to try fix it again. He told me to take another look and let him know. So, after placing some ATM money in a couple of different locations, I went to work on the photo booth.
Well over two hours later (it may have ended up closer to three), the door wasn't grinding any more, I'd managed to print a couple more times, but not consistently. One or two, and then the error light would appear. Or the touchscreen would show the service message. I couldn't believe it. I even tried a different set of spindles and film thinking the other might be defective somehow. I got the same results.
So, what should be a simple task—swap out used film and dwindling photo paper for unused film and new roll—went from a five minute task to a five hour and counting ordeal.
Now Someone Else Has To Deal With It
The problem has been assigned to someone else now. I'm not sure how quickly they're going to get to fixing it, but as of earlier this afternoon, nothing had been reported on it. It's not a huge money maker, but it does enough business that I'm sure the company doesn't want it out of commission for too much longer.
I hope it's not too much trouble, but that it takes more expertise than I have at this point, or I'm going to feel even worse about it than I already do. It should have worked. That's all I know. Hopefully, I'll find out what the problem was.
How About Grandpa's Arcade?
Other than that, I do actually like a lot of the job. I've said that before. I don't mind troubleshooting or fixing things, either. I just don't like to waste a lot of time and end up not fixing anything. That I can do without.
In fact, I've been looking up the cost of different games and actually putting some serious consideration into some kind of arcade set up of my own. I'm not anywhere near at a point to start, and I don't think my present employer would appreciate that I did (I didn't sign a non-compete agreement when I was hired, though). I'm really not that interested in going up against them, anyway. The company's been around for 40-plus years and has locations throughout much of Oregon.
My 50-machine operation (that's the amount I've looked at), would amount to about one medium-sized route I have. Although, I'm not sure I want to put them in other locations like the company does. I think I'd prefer they all be in one place, which means maybe in a mall somewhere, or some office space. Location is important, and so is intent. I've noticed that not all places do well, like movie theaters, because people aren't there to play the games, or aren't necessarily wanting to hang around before or after the movie.
Pizza parlors and those kinds of food establishments work okay because the kids want to play the games while the food is being prepared. Bars are decent because the people there are looking for some form of entertainment, albeit more along the lines of music and pool. So, intent is important. And the experience has to be different than what you can get at home, for instance on a video console, computer, or phone.
I mention this only to say that despite some hours of frustration here and there, I'm enjoying what I'm doing enough to actually think about having some of my own machines, if I can get them financed somehow. Maybe in a year or two, when I know more about how to fix things.
One thing, though. No photo booths.