Dirt Bike Digesting, Four Wheeler Follies, Three Wheeler Tales, And A Few Random Musings
---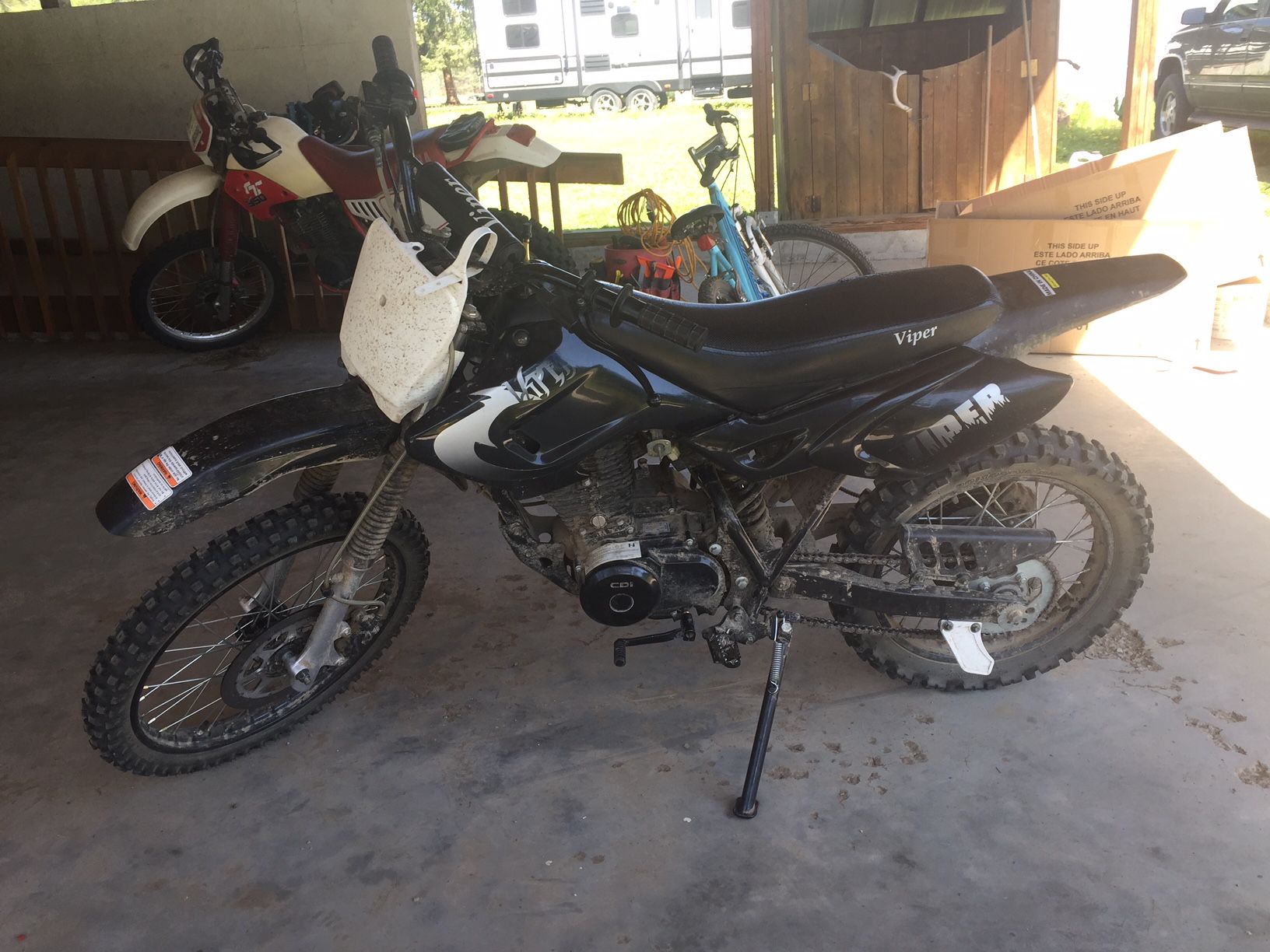 ---
First of all, Happy Mother's Day to all you moms out there! Not a day goes by that I don't have a moment of gratitude pop up in my form for my mom, she is super appreciated, as are you all!:o)!
---
Now, on to some super important ramblings. Here lately I have been surrounded by all things dirtbike. My son has a 150 bike of some manifestation, and he and the neighbor heathen have been wheeling around like a bunch of cross country terrors. Many a time will I be strolling leisurely from the garden to the house and have my promenade punctuated with a soundtrack of small cc engine revving. Lovely I tell ya.
This small recreational vehicle revelry got me to reminiscing about my own experiences with off road vehicles, and some of the things that I have learned as a result of my experiences with them. As Mother's Day celebrates those who spend their whole lives giving, I thought it only prudent and kind to share some of my insights with you all.
Growing up there was always a four-wheeler around. Not that we were rich enough to own one, but I did have a pretty wealthy uncle who gave us a Honda 90 and 350 to use one summer. My brother and I rejoiced that we didn't have to use the wheelbarrow to pack the firewood from the shed to the house anymore, and quickly became experts at towing our little red wagon full of cord wood to the front porch. By experts I mean that I drove the rig like an old lady going to get her hair set and my brother delivered the wood with enough flourish to eventually rip the tongue off of our wagon. We mourned its loss.
Later, in the logging camp there was a surplus of three-wheelers. Strangely enough, not one of them had any brakes. Our thoughts were who needs to stop anyways, you can slow down perfectly fine by down shifting, and trees make excellent stopping devices. I mean, it's because of brakeless three wheelers that I know how to set bones, well fingers at least. One day we were all tooling down the road between camp and the job site. In Icy Bay they put massive crowns on the roads due to the slightly more than subtropical amounts of rain that we received all of the time. That said, if you did not ride right in the middle of the road on top of the crown you would drift right into the ditch. It's really, really hard to realign a three-wheeler at fifty-five miles per hour on a road that has a pretty steep grade on each side of a crown. I would know, as I lost control of my beast at around fourteen mile and flipped it into some alder saplings. They cushioned my fall just fine, however, the handlebar chose to land right on my extended middle finger. It fractured right nicely, and as I didn't want to alarm my mom, nor have them have to charter a flight to Yakutat to set my finger, found myself popping it back into place and splinting it with popsicle sticks and tape. If I am honest, the procedure didn't feel all that great, but hey, my finger works as it should, so mission accomplished.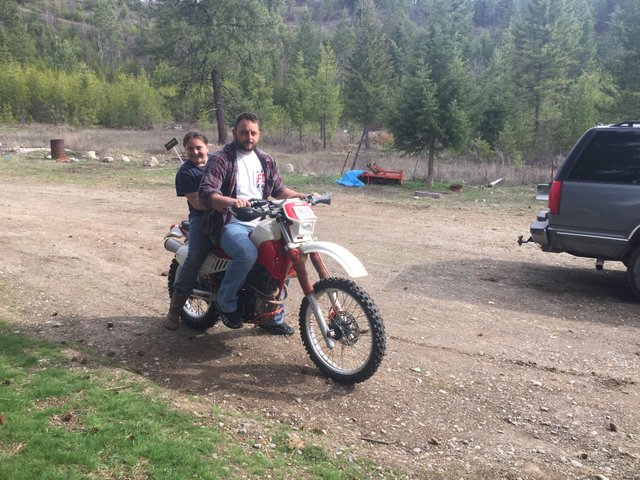 My next insight has more to do with the reason as to why I am never, ever, a passenger on any form of ATV. For some reason people like to get me thrown off of recreational vehicles. One time all of us camp kids went for a beach ride with a few adults. My friend C had just gotten a new Honda four wheeler, and she wanted me to ride along with her on its inaugural beach adventure. I was totally game for the cruise, as I just loved rodding around on our over thirty mile stretch of grey sand, driftwood and creek bank full of obstacles, Alaskan beach. Nothing is better than flying down a stretch of sand, waving at a couple of grizzlies and seals as they stare at your wake.
We had stopped at this really excellent ATV playground of jumps made by the last storm we had received. For some reason C thought we could jump a creek bank that was 48 inches of straight up and down wave cut sand. As she smashed the throttle and proceeded towards the bank, all I remember was shouting:
"C! ABORT! The physics don't compute!!"
Shortly later I was flying through the air, and to this day have a scar with the imprint of the on/off switch right above my right knee. Thankfully I learned to roll rather acrobatically as a youngin and rolled right to my feet. C probably got it worse, my knee was numb and bleeding, but she got the full brunt of the handlebars in the hips as they stopped her momentum most painfully.
However, it took one more incident for me to learn to stop being a passenger for good. A few years later we had moved back to Washington, and where we lived was peppered with unused logging roads. It's quite fun to run up and down a mountainside logging road on an ATV, for there is no traffic to worry about, and you can practice drifting around corners like a rock star. I was riding on the back of my soon to be husband's son's four wheeler. The driver was one of my husband's foster kids, and going up the hill was great fun, we climbed a few thousand feet over the course of a few miles, and things were good. Then the descent happened.
Anyone who travels gravel roads understand the horridness that is washboards. The little ripples in the road will take away any semblance of control that you think you have, and braking on them is about as useful as a screen door on a submarine. Well, J took a corner too fast as we were coming down the hill, and the next thing I knew was that I was sailing through the air again. This time the alder trees were not so generous. As I landed a sheared off alder tree stabbed me like a punji stick right in the hip. Lets say that I was not amused when I hopped up and proceeded to jerk J, who was a good foot taller than me off of the four wheeler. For a moment I thought about making him walk home, but instead allowed him to hop on the back and I guided us the rest of the way home. Bandages were needed and applied.
Over the last ten to fifteen years or so, I really haven't ridden any form of ATV much. In our rural town UTV's are a big deal. They are the dune buggy looking ATV's that cost more than a late model compact car. I often find myself doing a bit of mental math if I run to our grocery store/gas station on a Saturday, for all of the payment people are out doing their thing. By the time you factor in a seventy thousand dollar pickup, a fifteen thousand dollar UTV, a ten thousand dollar bike, a fifty thousand dollar boat, and let's not forget the snowmobiles and various trailers one needs to be an outdoorsman these days, well the payments must be more to wade through than a interest sucking leech minefield!
Interestingly enough, I really could use a four-wheeler or UTV on the farm, and have been thinking about purchasing one, but you can bet your knobby tires that I will be driving the thing instead of riding along on or in it. I don't think my knees could bear another ejection...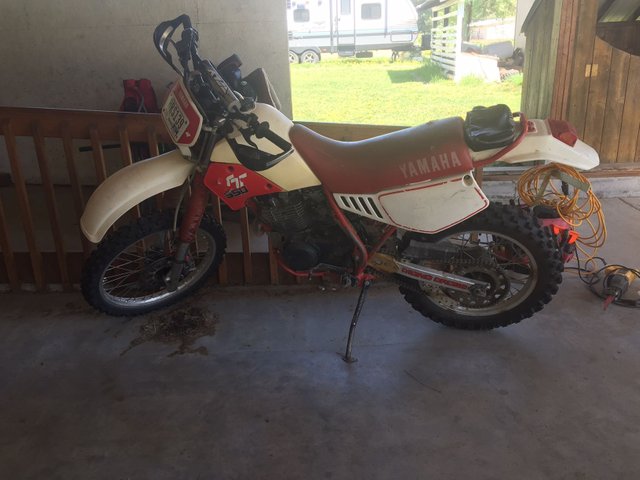 And on that acrobatic note, I shall leave you all, as I am going to spend my Mother's Day doing something that I love, transplanting tomato plants and playing some sort of violent yard game with my kiddos. I would be ecstatic to hear some of your ATV shenanigans if any of you have any stories!
---
And as always, all of the images in this post were taken on the author's nervous about a possible future motorized vehicle acquisition iPhone.
---
Want to read more @Generikat posts?
---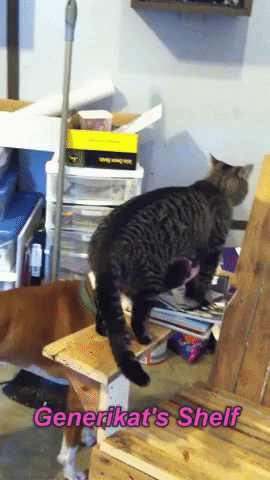 Click Here!