Benefits of Jaggery...
Hi my dear Friends... In my yesterday's post, I had used Jaggery instead of Sugar to make Ragi cake.
Today Let's know a lil bit about the good qualities of this Jaggery and why it is better to substitute it in place of Sugar...
In my childhood I have seen the elders in our family having a small piece of Jaggery before drinking water every time, after working in the Sun or walking in the hot Sun during Summer...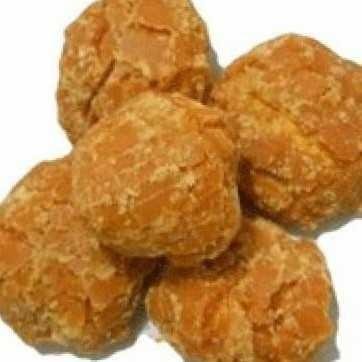 Image Source
So here I am with a list of some of the good qualities of this Jaggery, some according to my Grandpa, as I heard in my childhood, some from my parents and few others from internet...
Jaggery is rich in Iron and other minerals like Zinc and is good for anemia.
When consumed, it gives a slightly warming effect on body, and is good during common flu.
It provides energy slowly and steadily..
Jaggery helps in maintaining right blood pressure.
Helps to boost the counts of Haemoglobin in the blood.
It has got the ability to clean or purify blood...
From Google I came to know that it is good for Arthritis, joint and bone problems.
It helps in the proper functioning of the digestive system.
It helps to get relief from skin problems such as acne and pimples.
A juice made with jaggery, ginger and cardamom gives much relief from acidity.
It is helpful in constipation.
It is good for lungs, stomach, intestine and respiratory track.
On a whole, we can say that Jaggery is much better when compared with Sugar, as it provides nourishment to each and every part of our body, without any bad side effects like sugar..... 😊
So make it a point to replace Jaggery in place of Sugar, wherever and whenever possible, my dear Friends...
With much love from Mangalore, @geetharao...