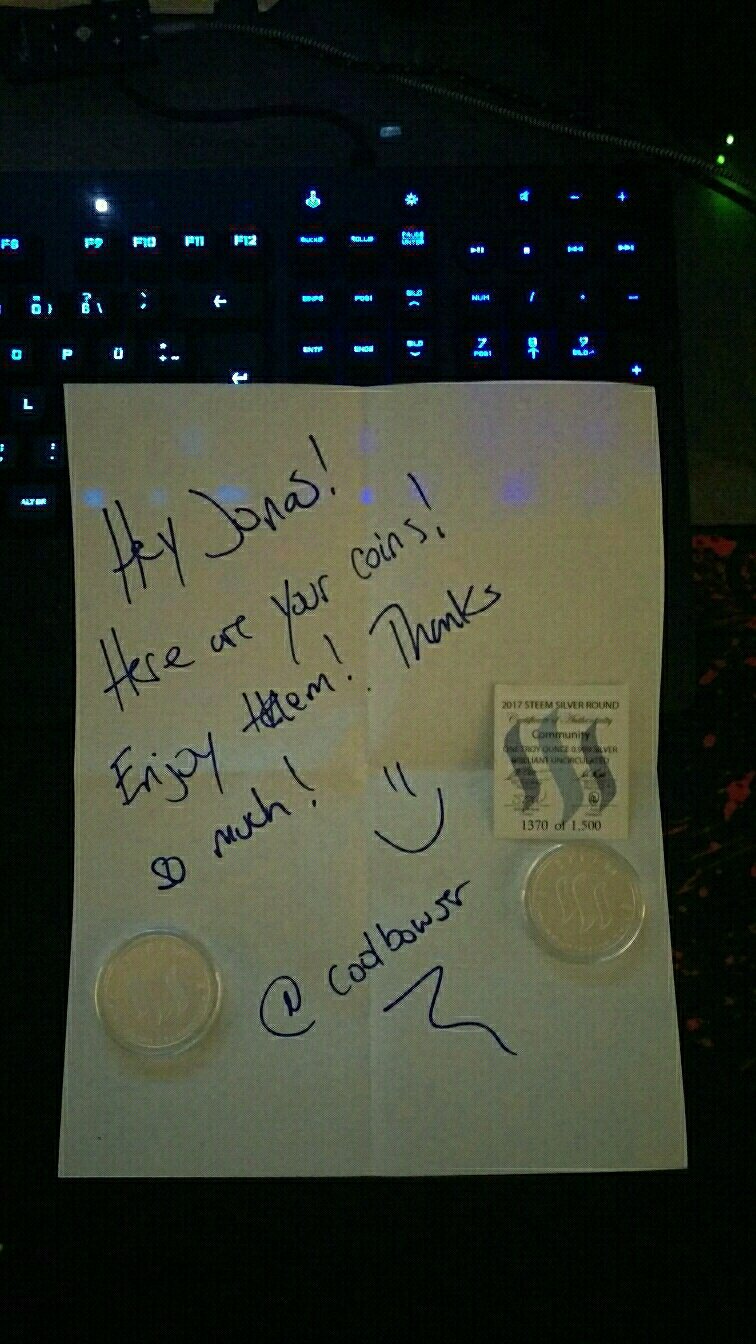 ---
Hey Steemians, today @lex030 & me rented a BMW and I drove us to the customs office (Zollamt) to get our new Steemit Silver Coins, which I have won in a @steembay auction by @coolbowser.
Thanks for it again @coolbowser, these Steemit community silver coins are looking so cool! 😎👍✌ I now have two of them and @lex030 & @kathybell have one silver coin each too.
We bought 3 silver coins from @coolbowser and this time we had no luck and the customs office (Zollamt) wanted to have additional 23 € fo taxes. In the beginning it was very confusing for them to calculate a value for the three silver coins, because they wanted to have a bill.
I wasn´t able to show them a bill, but I showed them the SBD (Steem Dollars) and showed that it is a cryptocurrency, listed on coinmarketcap.com. I think it was a little fault, because they calculated the SBD in Euro and took 19 % taxes on it then...
Normally you only have to pay taxes on the silver value, right? If someone already has experience with it, feel free to leave a feedback.
---