How did we end up here? Left vs Right, East vs West, Natives vs Immigrants, Patriots vs Terrorists, ... .
But hate never brings anything good. It puts us in a situation where we no longer are able to take rational decisions and are easy to manipulate. This is called divide and conquer; when the peasants are busy trying to survive and fighting their imagined enemies, they will not question their rulers.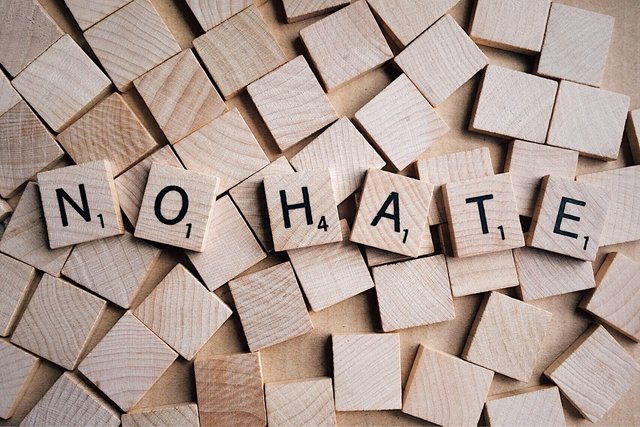 source
In the world I see
Most of the population lives in a constant hustle, having enough to not riot but so little that they have to use most of their time working.
Most people have a deep hatred for certain other groups and think their lives suck because of them. My left friends hate the conservatives, my conservative friends hate illegal immigrants. Others hate alternative medicine or people that publicly breastfeed. Or they hate the rich that dont want to share, ... The list of people to hate seems never ending.
Many people are consumed in patriotism and 'loving their country'. Only that you dont know your country. You know your family, your friends, your neighbourhood and maybe your city. All of these you can love, loving your country just means that you trust what some strangers tell you to do.
Between hustling, hating and patriotism the time left to reflect, or take care of yourself and your family, is now almost zero.
The energy of people is burned and there never seems to be enough time in the day to actually realise your dreams and ideas.
The first step to escape this cycle is to stop hating as this is the most destructive and pointless action. That is easy said but hard to realise.
Instead of hating try to focus that energy on trying to find out why you are so angry. Often there are hidden reasons in your personal life that you can take care of. The hate is just a method to shield you from facing them.
Try to understand why other people act in the way they do. When you truly understand others, you can still find their actions wrong, but it is impossible to hate them.
Focus on doing something positive instead. You may use your resources to make someones life miserable, but you can also use them to make your life better!
Understand that your hate is often not your own but others want you to hate so that you act in their interest. There is no simpler tool to manipulate us than hatred.
See that hate will never be able to help you. It is destructive, it will hold you back and make your life miserable. In order to move forward and be able to start new, often you need to first forgive and let the hate go.
Accept your situation. It may be the fault of others, but it is up to only yourself to improve it.
Stop the hate, talk and listen to people; all people! The labels we give to others are invented, all of the distinction between 'us' and 'them' is artificial. There is only me and not-me. It is time to come together as a human family that refuses to separated by a narcissistic minority. Instead of fighting ourselves over meaningless fake problems (gendered toilets anyone?) lets start to respect one another and figure out how we can build a prosperous shared future.